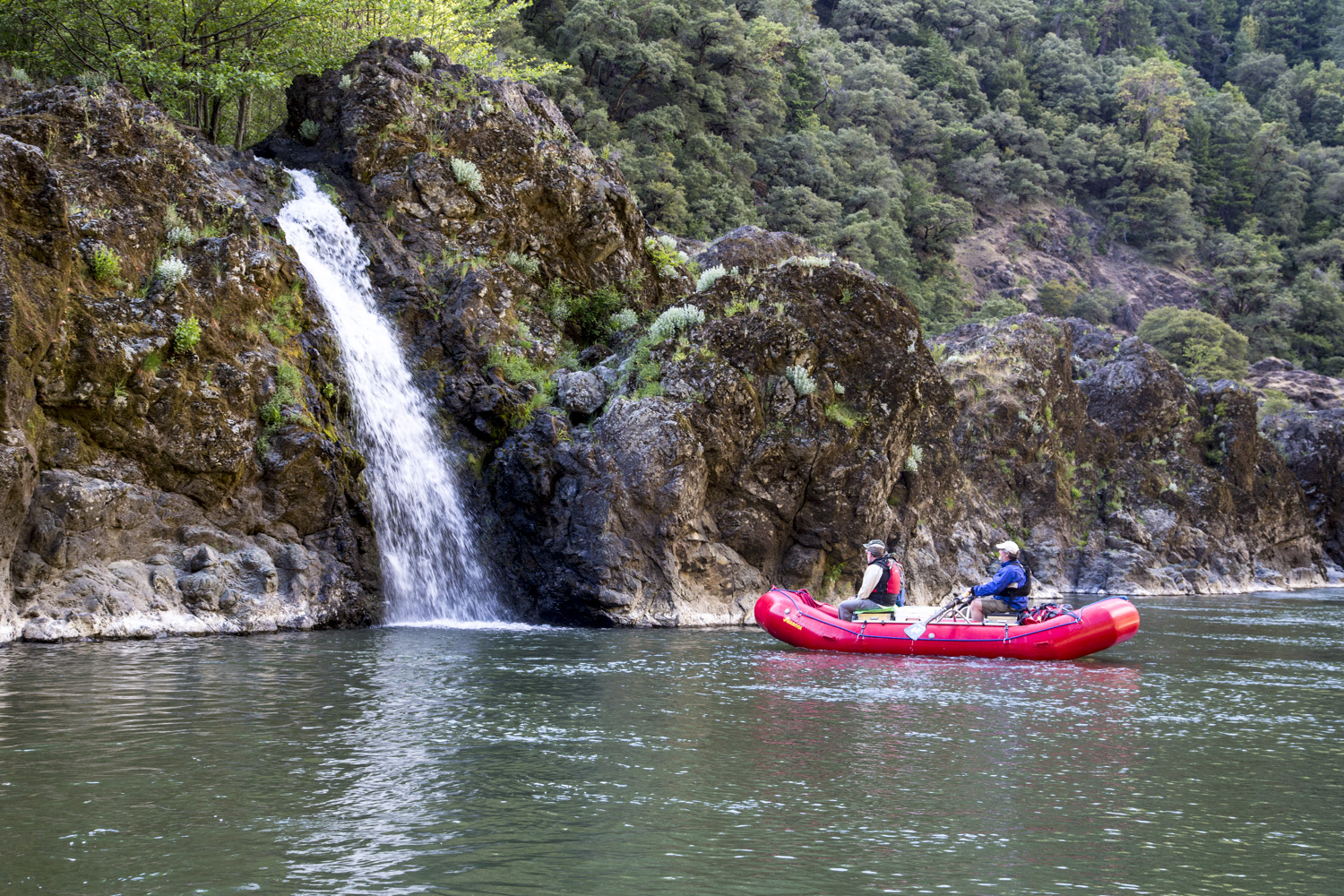 Rogue River Permits
River Home  |  Camping/Hiking  |  History  |  Overview  |  Permits
The Wild section of the Rogue River, Grave Creek to Watson Creek, is a "regulated use" section of river.  This means from May 15th through October 15th the BLM and the U.S. Forest Service permit 120 people per day to launch into this section.  Most parties float the 33.8 mile Wild section in three or four days and take-out at Foster Bar Boat Ramp.  Foster Bar is located 1.7 miles below Watson Creek in the Recreation section of the Rogue.
Commercial boating permits are required year round.  Noncommercial boating permits are required from May 15 through October 15, and cost $10.00 per person, per trip.  There are three methods to get a Noncommercial Permit to float the Wild section during the "regulated use" season.  These methods are: 1) to apply to the Noncommercial Lottery, 2) to call-in to pick-up openings or 3) to show-up at the Smullin Visitor Center at Rand, ready to run a trip, and pick-up last minute openings for that day.
Please visit our Rogue permit page for details.