Connecting Kids to Public Lands

Programs for Children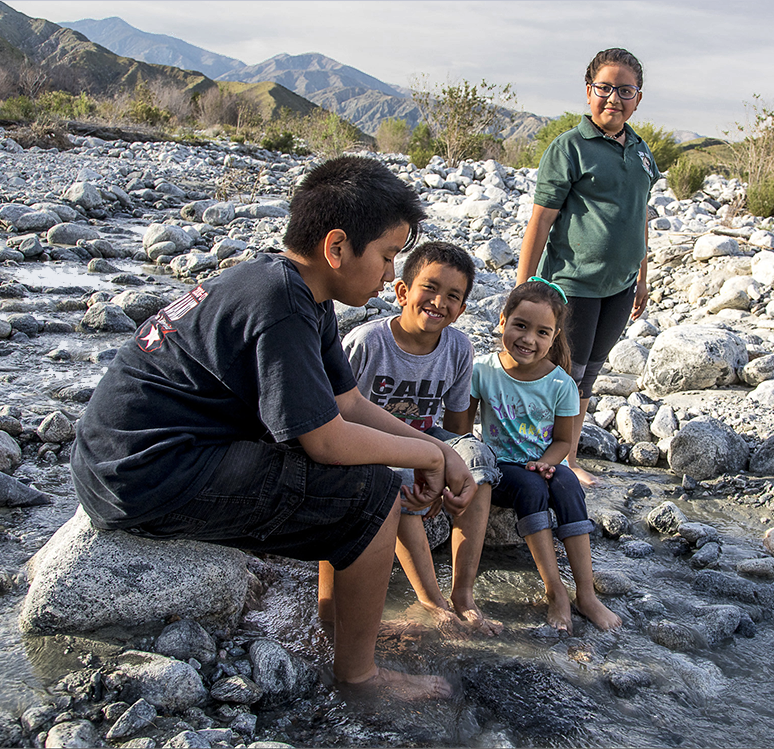 Encompassing millions of acres, public lands are places where young people can connect with the natural world and explore their cultural heritage. People of all ages can enjoy recreational activities, experience nature, explore our nation's history, and discover the land's past on some of America's most amazing landscapes. 
The BLM works with community and recreation partners to provide opportunities for families to spend time together outdoors. By engaging young people in learning and recreation on public lands, we can nurture the next generation of conservation stewards and leaders.
Make Your Splash! Junior Ranger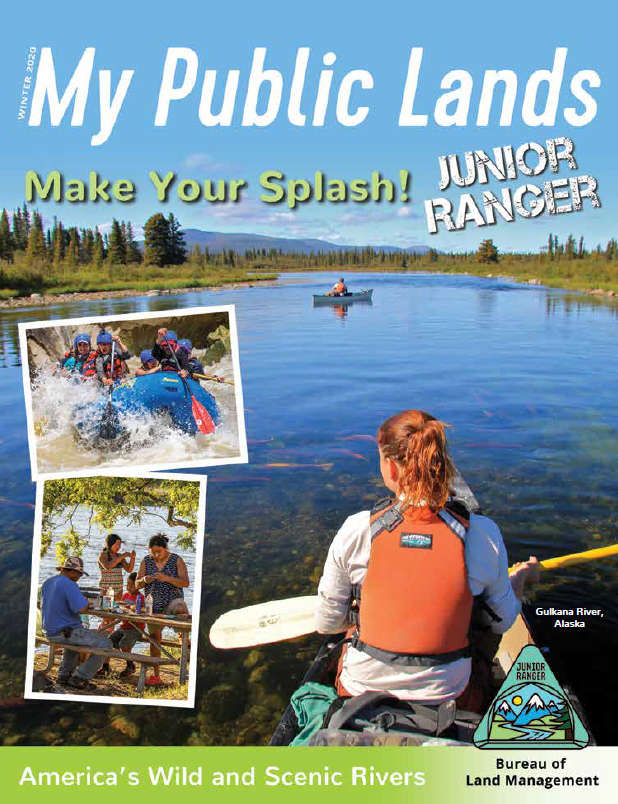 Dive into this Junior Ranger magazine to learn about America's Wild and Scenic Rivers.
Outdoor Classrooms
With vast natural, archaeological, paleontological, and historical resources, public lands are "America's largest classroom."
Authentic field experiences connect students and teachers to the natural world, their cultural heritage. Citizen science, environmental monitoring, and other projects bring classroom learning to life.
BLM Careers
Archaeology to education, fisheries to forestry, geology to recreation, there's a career for you at the BLM. 
Be a Citizen Scientist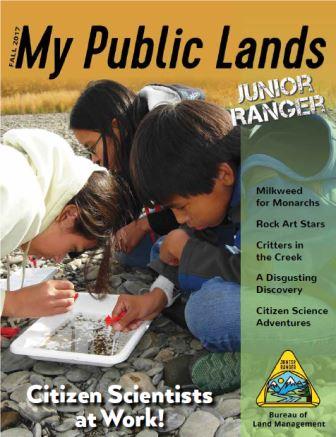 Learn how you can do citizen science at home, in your community, and when you visit your public lands.
---
For more Junior Ranger magazines, in both English and Spanish, click on one of these buttons.
---