Magazines and Newsletters

The Bureau of Land Management shares stunning landscape photos, employee and partner stories, recent news and more in our blog, weekly newsletters and quarterly magazines.
Read the Our Stories blog and our newsletters, or download our e-magazines for great reading any time.
My Public Lands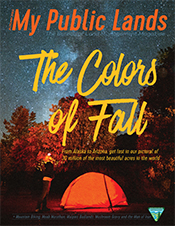 Explore all 245+ million acres of your public lands and resources in My Public Lands, the BLM's national quarterly magazine.
frontiers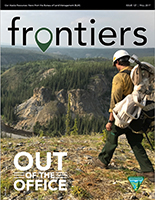 Your BLM-managed public lands in Alaska — how they're managed, who manages them, and everything in-between.
Read the new Alaska frontiers blog, timely blog stories by BLM Alaska. 
View the frontiers magazine archive
News.bytes

BLM California News.Bytes delivers your public lands news, from coast to desert. Subscribe to the weekly newsletter now.    
Facts at Your Fingertips
A monthly newsletter, Facts at Your Fingertips, provides info and updates on priority work in Oregon & Washington.