Our Heritage, Our Future.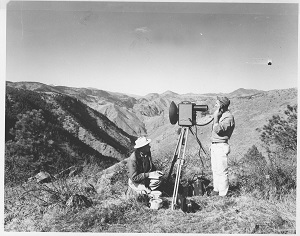 The BLM was established in 1946, but its roots go back to the years after America's independence, when the young nation began acquiring additional lands.  At first, these lands were used to encourage homesteading and westward migration.  The General Land Office was created in 1812 to support this national goal.
  
Over time, values and attitudes regarding public lands shifted, and Congress merged the GLO and another agency, the U.S. Grazing Service, creating the BLM.  
Discover the national history of BLM lands and resources.