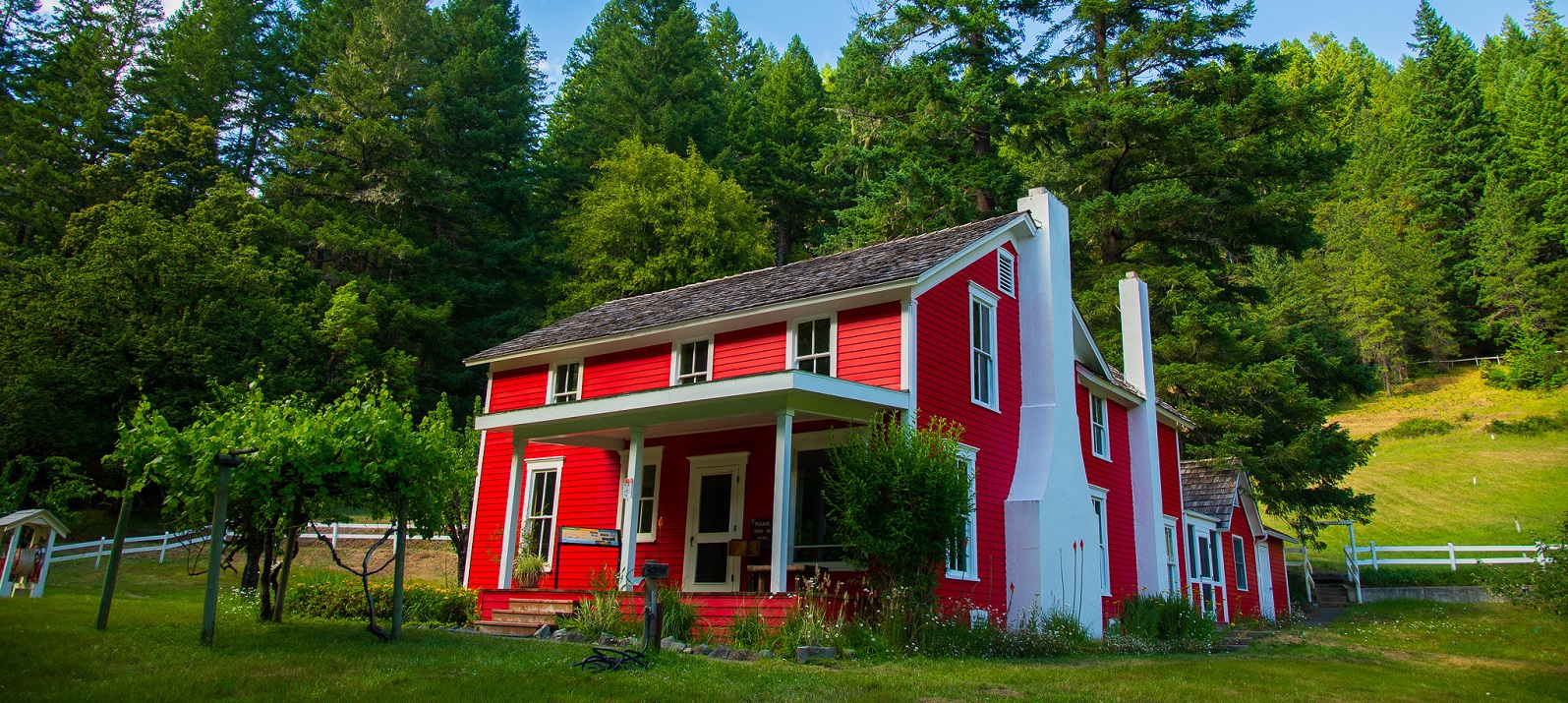 Rogue River Volunteer Opportunities
River Home  |  Camping/Hiking  |  History  |  Overview  |  Permits
Job Title: Rogue River Ranch Caretaker
Job Location: This volunteer position is located in the Grants Pass Field Office, Medford District, Bureau of Land Management. The Rogue River Ranch is located within the boundaries of the Wild Section of the Rogue National Wild and Scenic River corridor, approximately 53 Miles below Grants Pass. By road from Glendale, Oregon, it is west about 45 miles.
Position Description: Volunteers will work as caretakers and will be representative of the Bureau of Land Management. Duties for general upkeep of the ranch grounds and buildings are general in nature. They include but aren't limited to: 
Mowing and trimming the lawn and fields as needed. 
Managing a clock controlled irrigation system which includes 10 sprinkler zones and the ability to do minor maintenance and repairs to this system as needed.
Manually watering the Ranch grounds. 
Planting and maintaining the vegetable garden for public display and personal consumption. 
Daily monitoring of a small public drinking water system. This includes simple water quality testing and record keeping.
Cleaning and restocking with toilet paper, to two "river toilets" and one vault toilet located on the Ranch grounds.
Cleaning the different buildings at the Ranch which includes sweeping and mopping as needed.
General monitoring of Tucker Flat Campground. 
Public Contact including assisting with emergencies. 
How to apply: To apply for this position, please send the provided volunteer application form along with a cover letter and resume. Please include at least 4 work references including phone numbers. Applications can be mailed to 2164 N.E. Spalding Avenue, Grants Pass, OR 97526.