ARTISTS!
Be inspired by your public lands.
Artist-in-Residence Program
Combine your passion for creativity and the outdoors in the Bureau of Land Management's Artist-in-Residence Program.   Whether you paint, shoot photographs, sculpt, create pottery, or create other types of art, you can be inspired by the beauty of the public lands and your work can inspire others.  
Air Poster Series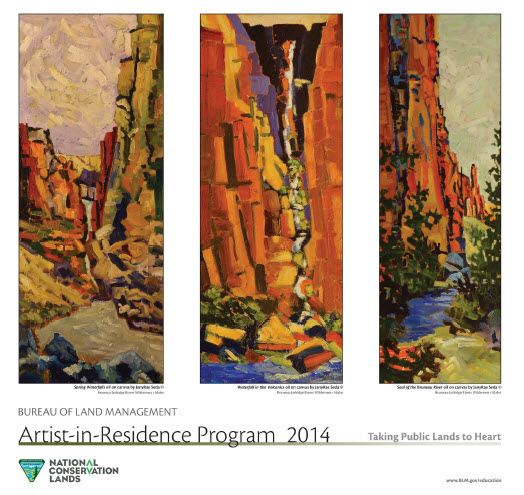 View posters of your public lands created by former artists-in-residence.