Artist-in-Residence Program
Be inspired by your public lands.

Artist-in-Residence Program
The BLM Artist-in-Residence Program offers 6-to-8-week residencies on public lands for painters, photographers, potters, sculptors and other artists. It provides artistic and educational opportunities to promote deeper understanding of, and dialogue about, the significance of natural, cultural, and historic resources on public lands managed by the BLM – including the National Landscape Conservation System.
The BLM Artist-in-Residence program is managed at the local level by a participating BLM field office. Each participating field office has the flexibility of crafting their Artist-in-Residence program as it best suits their needs and resources while keeping within the overall program guidelines.
Combine your passion for creativity and the outdoors in the BLM Artist-in-Residence Program. Whether you paint, sketch, compose, sculpt, take photographs, make pottery, or create other types of art, you can be inspired by the beauty of the public lands and your work can inspire others.  
Air Poster Series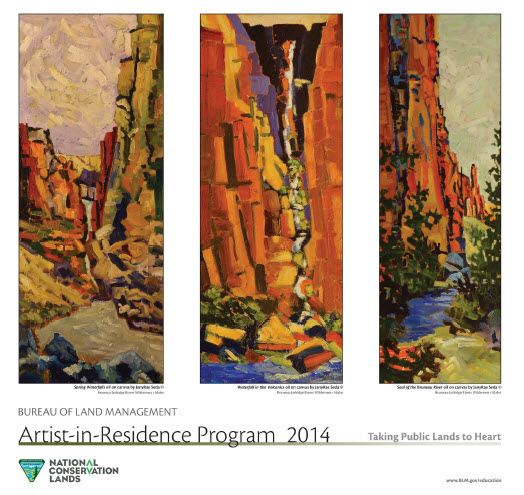 View posters of your public lands created by former artists-in-residence.