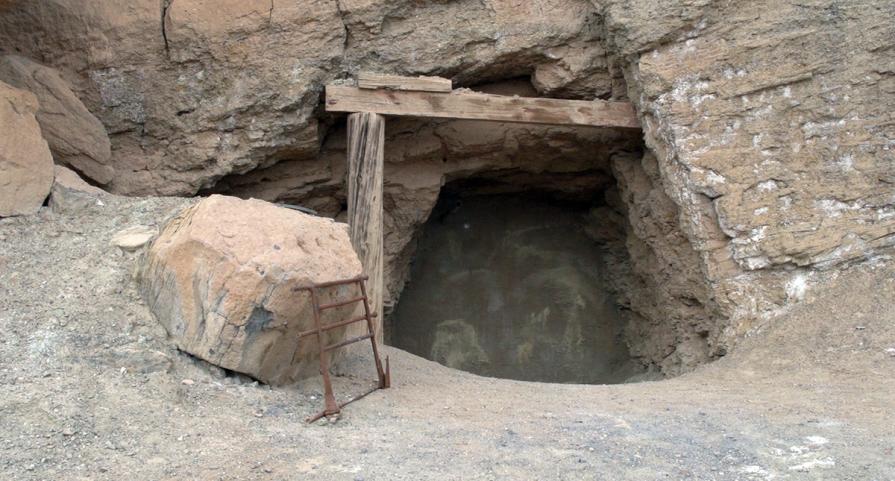 Abandoned Mine Lands Program - Utah
In Utah, there are 174 mining districts illustrating the rich mining history in the state. Silver, copper, coal, and uranium have all been unearthed from Utah's lands. This rich mining legacy has left in its wake thousands of open abandoned mine shafts and adits, dilapidated structures such as headframes and buildings, and eroding waste dumps (also known as mine dumps).  These waste dumps often contain elevated levels of heavy metals, such as cadmium, arsenic, lead, zinc, and others minerals. 
The number of abandoned mines on BLM lands in Utah could number between 8,000 and 11,000, but no complete inventory of BLM lands in Utah has been conducted.
BLM Utah has made significant strides in safeguarding and cleaning up abandoned hardrock mines, particularly through the development of State and Federal interagency partnerships.  By sharing resources and leveraging dollars, that partnership has resulted in hundreds of mines closed in high priority BLM areas.      
Success Story
The San Rafael Swell uranium mine closures project recently won the Abandoned Mine Land Programs 2016 Hard Rock Abandoned Mine Lands Reclamation Awards for Physical Safety Hazards.  The project was completed through a partnership with the State of Utah Abandoned Mine Reclamation Program.  Despite a happy ending, this project posed logistical challenges - the swell sprawls out over 800 square miles of rugged terrain. In addition, the team was faced with radiation safety protocols, wilderness areas, and bighorn sheep lambing. 
The San Rafael region was host to over 200 abandoned uranium mines that remained open after the mining boom and bust of the Cold War era. The old miner's shacks and car bodies remain as curiosities for visitors recreating in the Swell. In addition to the usual range of acute abandoned mine hazards (falls, cave-ins, getting lost, etc.) there was also exposure to radiation and long-term health risks. This combination of hazards and recreational activity led the BLM Utah and Utah Abandoned Mine Reclamation Program to identify the mines in the Swell as a priority for reclamation. Ultimately, 172 mine openings were selected for closure and in doing so, protected the public health and safety.