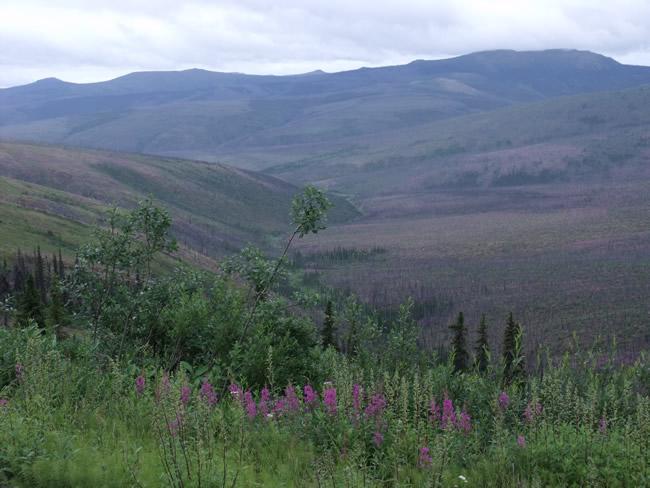 Abandoned Mine Lands Program – Alaska
The Abandoned Mine Lands (AML) program supports the BLM's core programs by mitigating environmental hazards and physical safety risks at abandoned mines on BLM Lands.  Through mitigation, the BLM seeks to improve water quality and eliminate threats to the safety and welfare of people and wildlife at abandoned mines. The BLM's mitigation efforts are conducted as directed projects, often in partnership with other government agencies and nongovernmental organizations.
The program addresses mine sites that were abandoned with no responsible party available to remediate contamination resulting from past mining activities. To date, the BLM has inventoried over 11,000 AML sites nation-wide, and over 200 sites in Alaska.  Most of the abandoned mine sites in Alaska are the result of placer mining in stream valleys.  While placer sites generally pose fewer safety risks that lode mines, they are highly disrupted by excavation with little or no reclamation.  Consequently many abandoned placer mine sites demonstrate impaired wildlife habitat and impaired stream function, leading to enhanced icing and soil erosion. 
The cleanup and restoration of AML sites on BLM land is a part of a broader mission to support related programs, such as Soil, Water, and Air; Recreation; Land Use Planning; Fisheries; Hazard Management and Resource Restoration; Surface Management; Cultural Resources; and Wildlife.