Center Content:
BLM California Featured Partnership
Rio Cosumnes Correctional Center: Inmates and Horses, A Win for Everyone
In 2013, BLM California and the Sacramento Sheriff's Department signed an assistance agreement for the inmates at the Rio Cosumnes Correctional Center (RCCC) in Elk Grove, California to saddle train wild horses from BLM California corrals for adoption.  RCCC is the first BLM partnership with a county jail.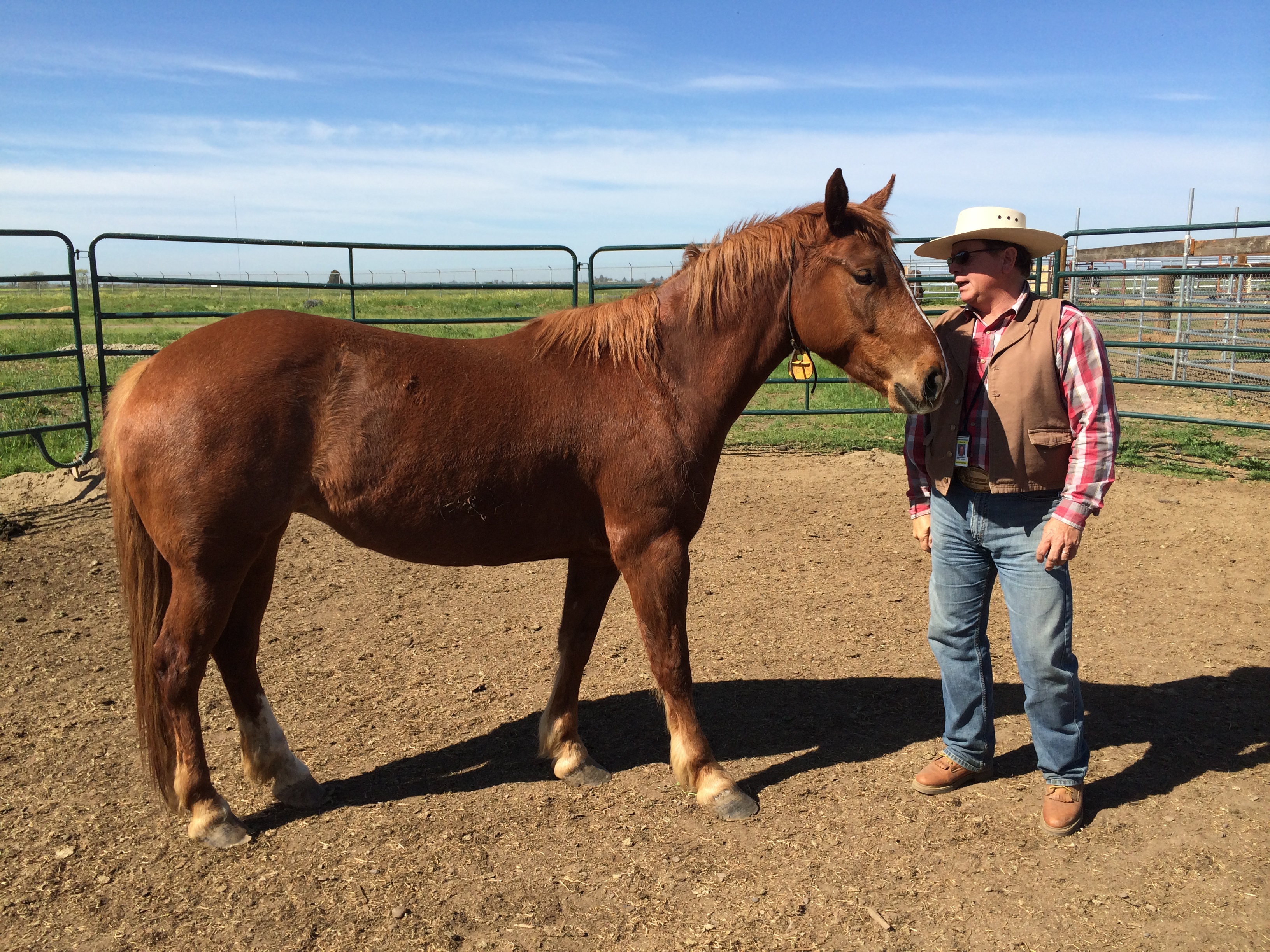 For the first year, the staff of RCCC built the facility.  By 2015, the first group of saddle trained horses found new homes, making the program a winner for all parties involved. 
The horses receive valuable training making them more adoptable for people.  The inmates learn life skills such as patience, responsibility, humility, and pride in their work. Society wins as these inmates are released they may be more responsible citizens. Thus far, the graduates of the program have stayed out of the judicial system.  
Under the tutelage of trainer, Joe Misner, the inmates learn how to handle and train the wild horses.  Most of the inmates have had no prior horse experience.  In a similar vein, the horses have had no prior human experience.  This combination leads to very trainable horses and humans!  The inmates learn much about the horses and themselves during the training process.  The horses have a solid foundation put on them for any discipline of riding or driving.  They learn that people can be good leaders for them.  The people adopting these horses should expect a green broke saddle horse.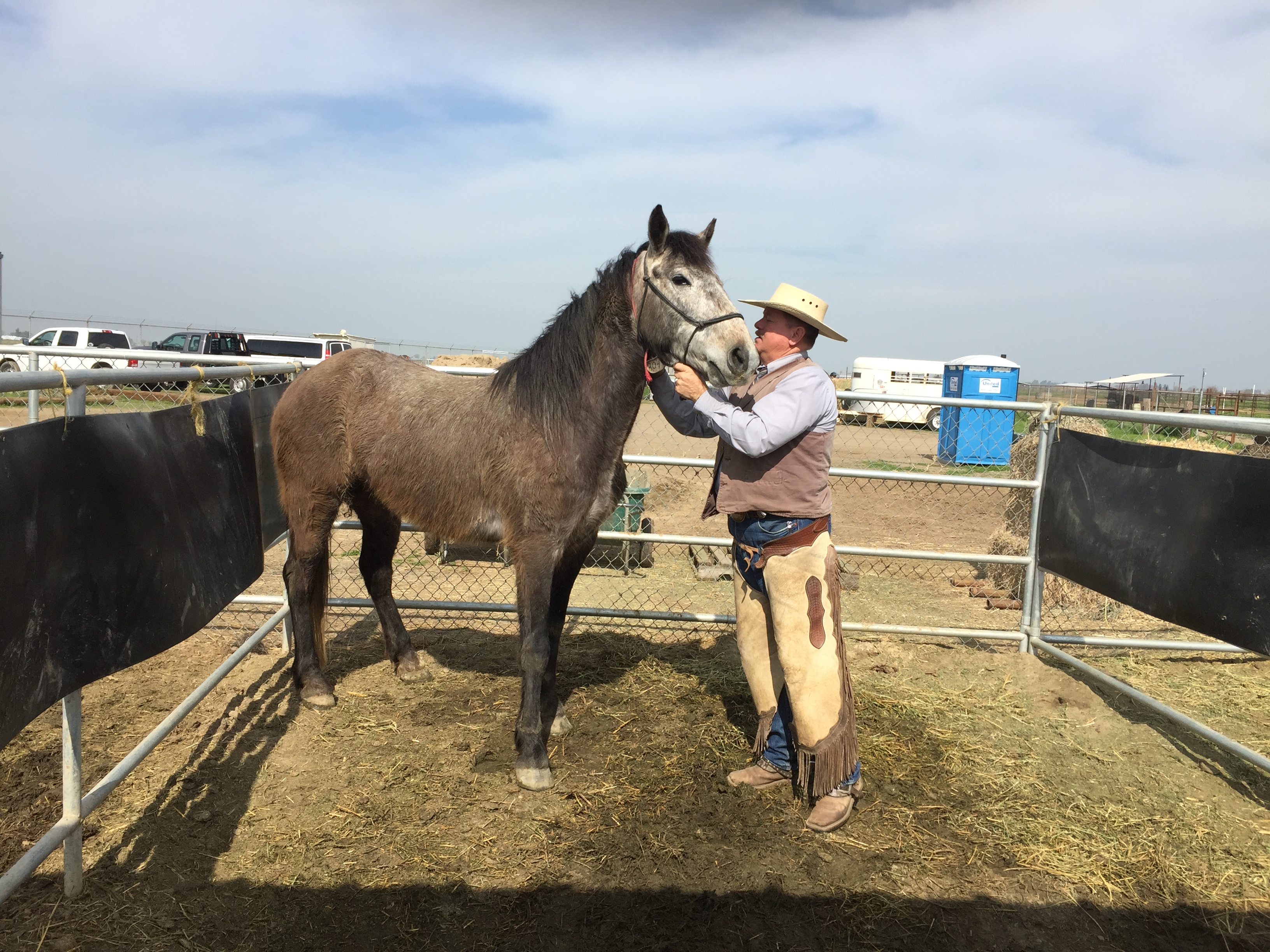 In addition to private adopters, the program has generated interest from other agencies that are looking for horses for law enforcement including city and county mounted police forces, California Department of Fish and Wildlife, the military, and the Border Patrol.  
RCCC will have at least three adoptions per year in the Sacramento area or at their facility in Elk Grove.  The horses will be available to the public at these events by competitive bid.  Look for information on our adoption schedule and social media.  We look forward to a successful continuing partnership between RCCC and BLM California Wild Horse and Burro Program.