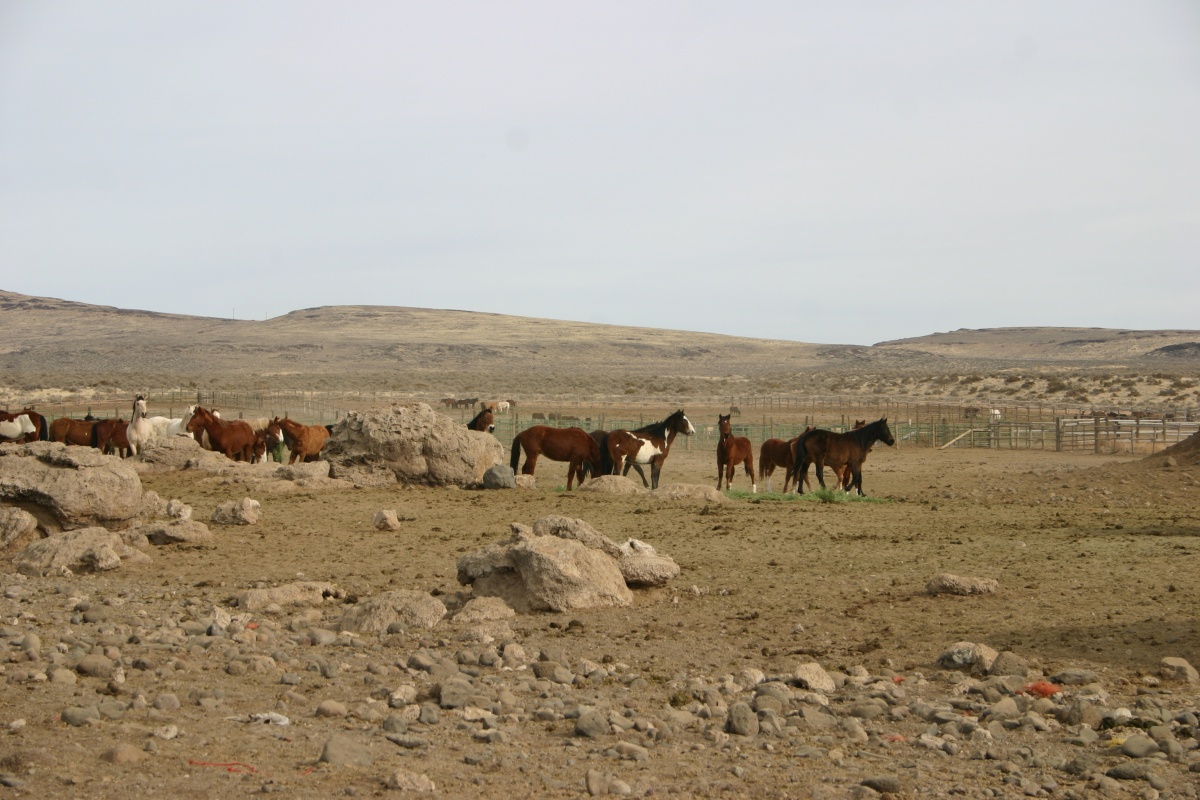 Litchfield Wild Horse and Burro Corrals
Established in the fall of 1976, the Litchfield Corrals were the first facility opened in California. Located 21 miles east of Susanville , CA on US Highway 395, the facility covers approximately 80-acres with numerous pastures and corrals.
Today the Litchfield Corrals serve as the regional preparation center for wild horses and burros gathered from public lands in northern California and northwestern Nevada . At maximum capacity, the facility can hold over 1000 horses. Supporting 14 of California 's 22 Herd Management Areas keeps the professional wranglers at this facility busy all year round. Captured animals are prepared for adoption at the Litchfield Corrals by receiving vaccinations, deworming, blood tests and freezemarking.
Some of the wild horses of this region trace their ancestry to horses raised on the range that were used as mounts for the U.S. Cavalry. Some herds in the region exhibit draft horse characteristics. Some of the Herd Management Areas supported by this facility are known for producing good-sized horses.
Adoptions are by appointment only.  Contact our office to make an appointment. Completed adoption applications can be sent to our office by email or FAX.