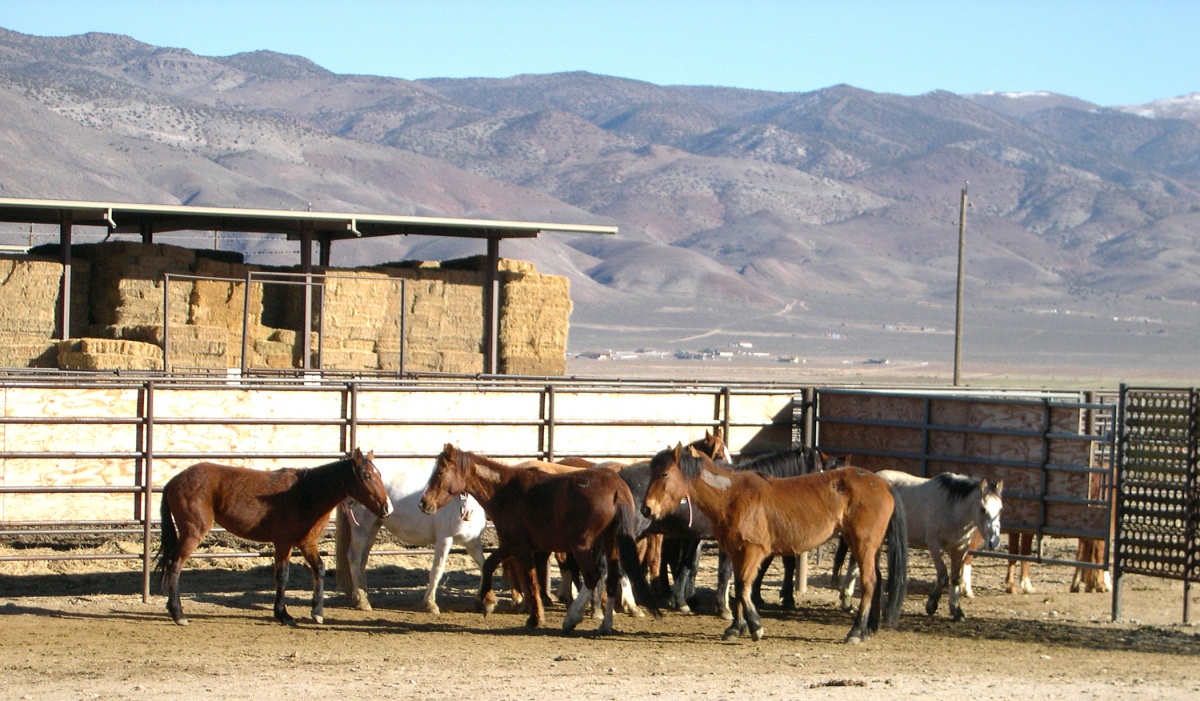 Palomino Valley Wild Horse and Burro Center
The Palomino Valley Wild Horse and Burro Center (PVC) is the largest BLM preparation and adoption facility in the country and serves as the primary preparation center for wild horses and burros gathered from the public lands in Nevada and other nearby states. PVC is located in Reno, NV and is open to the public 6 days a week. Appointments for viewing/adopting are limited to a maximum of one hour. The majority of the animals are available for adoption; however, some animals may not be immediately available if they have not completed the adoption preparation process. 
Directions to PVC: The facility is located approximately 20 miles north of Reno/Sparks, Nevada. From Interstate 80, take Exit 18 (Pyramid Way/State Road 445.) PVC is north about 20 miles to Ironwood Road. Turn east on Ironwood to reach the facility. 
View more photos @BLMNevada Flickr.