Wyoming Honor Farm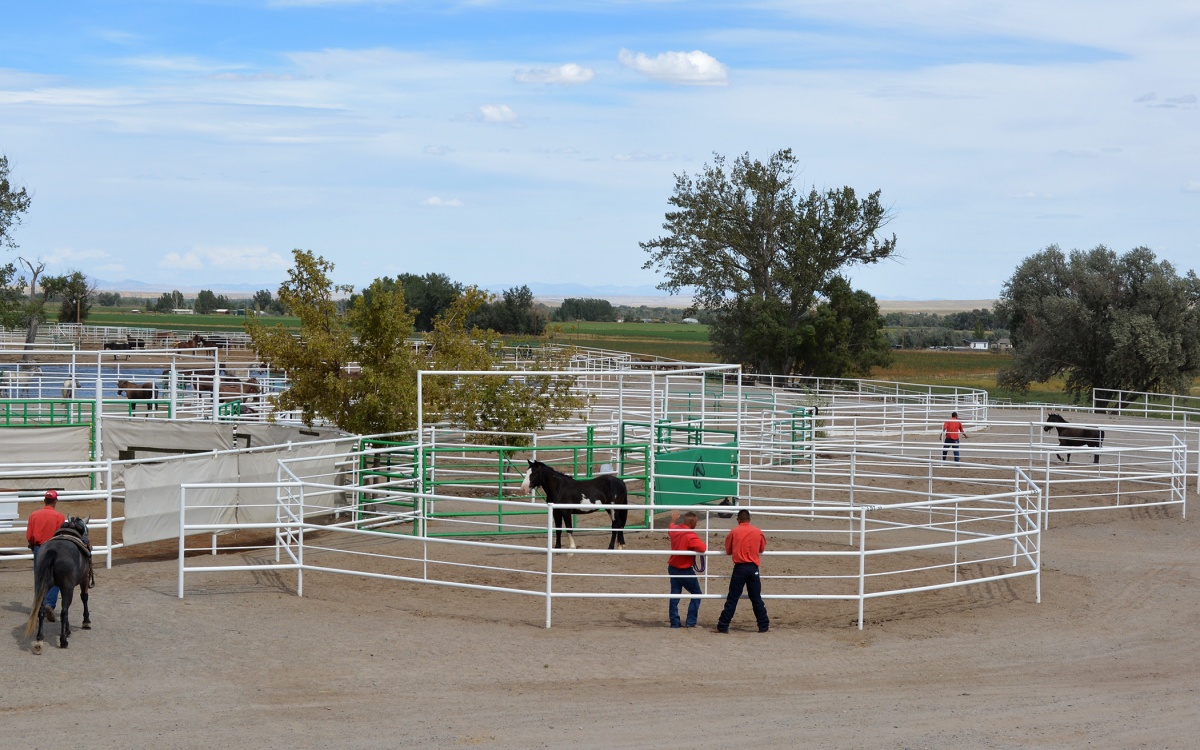 Photo by Sarah Beckwith
The Wyoming Honor Farm, located one mile north of Riverton, Wyoming, is classified as a minimum custody facility and is part of the Wyoming Department of Corrections. The BLM and the Honor Farm have worked cooperatively since 1988 to train and adopt wild horses gathered primarily from Wyoming's public lands. Trainers and wild horses make positive strides together by learning to respect and trust each other and men are transitioned in a positive way back into society. The Wyoming Department of Corrections has one of the lowest recidivism rates in the nation, in large part due to the meaningful work accomplished by Honor Farm inmates, including the gentling of wild horses.
Two adoptions are held at the Honor Farm each year and are accompanied by gentling clinics, during which inmate trainers demonstrate the techniques they use to train wild horses, including catching a horse, advance and retreat, picking up feet, and beginning to ride. In general, approximately 35 halter and saddle-started horses, as well as some halter-started wild burros, are available at each adoption.
Firearms, alcohol, drugs and dogs are not allowed onsite at any time. Cell phones, cameras, video equipment and tobacco products must be kept locked in one's vehicle while onsite. In order to maintain a positive environment for visitors, a reasonable clothing standard must be adhered to. Shorts and form-fitting clothing are prohibited. For more information about the Honor Farm, visit http://corrections.wy.gov/institutions/whf/index.html.