Rock Springs Wild Horse Holding Facility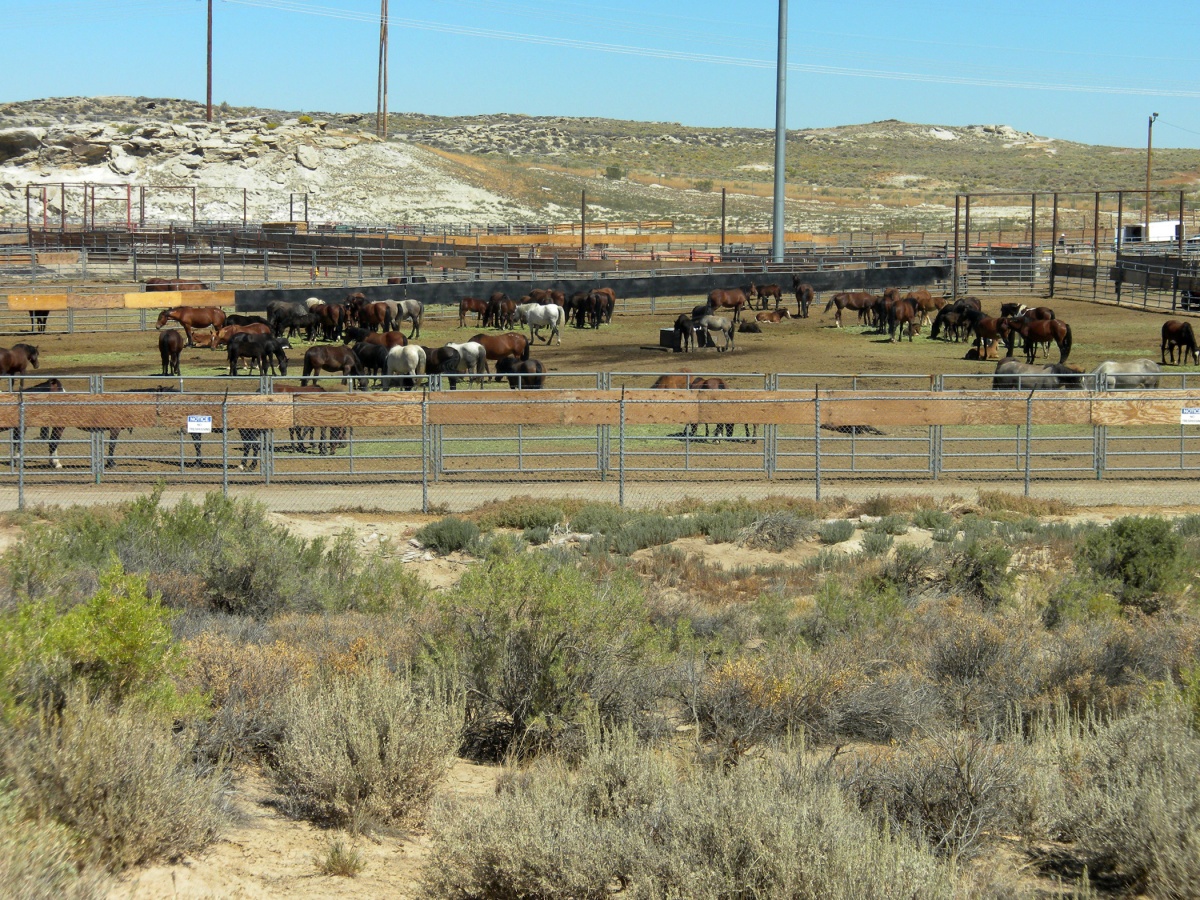 Rock Springs Wild Horse Holding Facility is the only federal off-range corral and preparation facility in Wyoming. The facility houses approximately 800 wild horses, primarily gathered from Wyoming herd management areas. The facility also serves as a rest stop location for wild horses being transported eastbound from western states. A viewing kiosk overlooking the facility is also open year-round.  Tours are conducted upon request.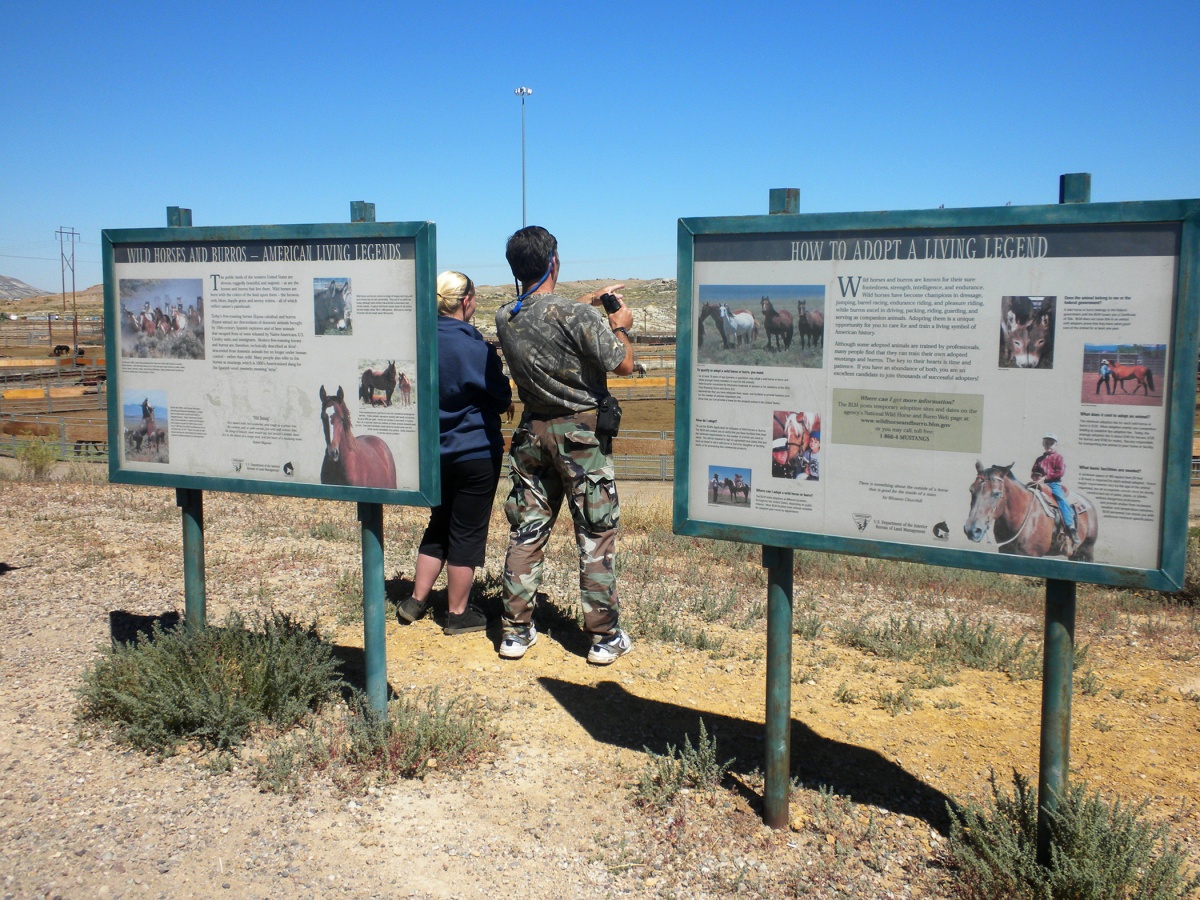 If you are looking for a mustang from a specific Wyoming HMA, call us! Our BLM Wild Horse and Burro Program Assistant and wild horse wranglers will help you find a mustang of your own, whether you have your heart set on a sorrel, grey, palomino, pinto, black, bay,or grulla. Untrained wild horses are available for adoption and Trainer Incentive Program (TIP) at the Rock Springs Wild Horse Holding Facility by appointment or at scheduled adoptions throughout the year by calling 307-352-0292. 
Directions: from I-80 in Rock Springs, take the Elk Street exit #104 and go north one mile. Turn right (east) onto Lionkol Road and go approximately 1/2 mile.
Contact Information
Telephone: 307-352-0292
Hours of Operation
Adoptions are by appointment only, Thursday-Friday, 9 a.m. - 2 p.m. 
Featured Video
Learn about the BLM's wild horse adoption program in Wyoming. Find more BLM Wyoming videos on YouTube.