BLM New Mexico COVID-19 Information Update
The Department of the Interior's current COVID-19 policy incorporates CDC guidance. As CDC science-based guidance changes, our policy will adapt. Visitors have always been encouraged by DOI to review CDC guidance when making their plans to recreate responsibly. CDC guidance indicates that fully vaccinated people no longer need to wear a mask or physically distance in any setting, except where required by federal, state, local, tribal, or territorial laws, rules, and regulations. Unvaccinated people must wear a mask indoors in DOI buildings at all times and outdoors when physical distancing cannot be maintained. All people, regardless of vaccination status, are required to wear a mask on all forms of public transportation and in healthcare settings on DOI lands. We will continue to ask visitors to follow CDC guidance to recreate responsibly.
The latest information on changes to facilities and services in response to Coronavirus (COVID-19) is available here.
View the alert: BLM New Mexico COVID-19 Information Update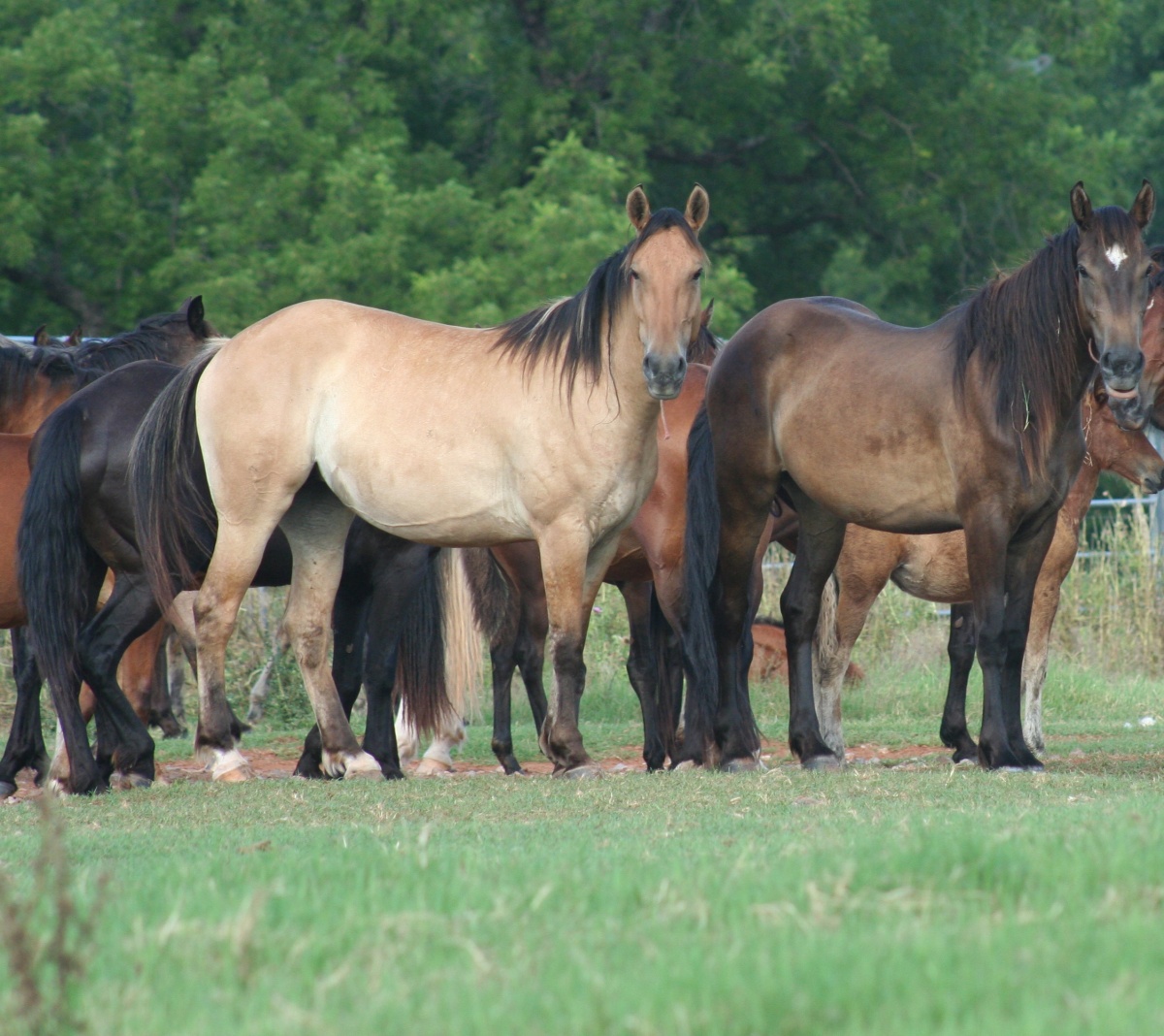 Pauls Valley Off-Range Corral
The Pauls Valley facility serves as a resting point for animals arriving from the West and being shipped to adoption locations throughout the central and eastern United States.  With 12 pastures stretching across 400 acres of land, the facility provides wild horses and burros a natural and safe environment until they are placed in adoptive homes.  The facility can hold a maximum of 600 animals.  A drive-up interpretation center situated near the pastures allows visitors to view the animals as they leisurely roam and graze on the land.
Adoptions are held on-site at the facility the second Tuesday of each month from 10 a.m. to noon.  A mixed group of 70-80 animals are offered at each adoption, often including burros and young horses.  Call the facility directly at 405-238-7138 for specifics about the selection of animals at an upcoming adoption.  Application approval is required to adopt, and can be done on-site.
All untrained animals are eligible for the $1000 incentive. The Adoption Incentive Program allows qualified adopters to receive up to $1,000 when adopting an eligible wild horse or burro on or after March 12, 2019. Under this program, adopters are eligible to receive:
$500 within 60 days of adoption of an untrained wild horse and burro
$500 within 60 days of titling the animal.
The standard adoption fee is $25.
Directions:
The facility is located on the west side of Interstate 35, approximately 45 miles south of Oklahoma City.  Take Exit 74, Kimberlin Road, and go 1/4 mile west, and look for signs at the entrance.