Center Content: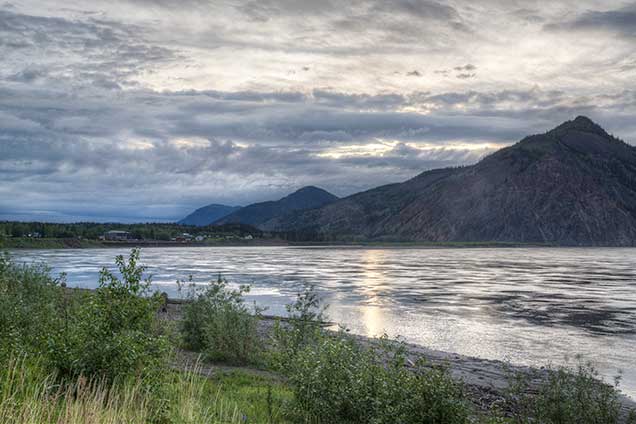 Fortymile/Eagle area
This summer the BLM will host an artist for one to two weeks in the Fortymile/Eagle area. Dates are at the discretion of the artist. The BLM will provide the selected artist with transportation from Fairbanks to the residency location and back to Fairbanks, housing, satellite phone, emergency equipment (including first aid kit), and a stipend equivalent to $42/day. Limited transportation around the Fortymile area will be available at the convenience of BLM staff.
Gold Rush prospectors gave the Fortymile River its name because it joins the Yukon River about 40 miles below Fort Reliance, an old Canadian trading post. The BLM manages the wild and scenic river corridor as well as three campgrounds and Fort Egbert in the Eagle Historic District National Historic Landmark. Today's visitors can find relaxation, adventure, or a touch of the past in the Fortymile region, which provided Interior Alaska's first gold rush in 1886.
Current Artist-in-Residence Opportunities
We currently have no openings for an Artist in Residence in this or other Alaska locations, but please stay tuned for future opportunities.