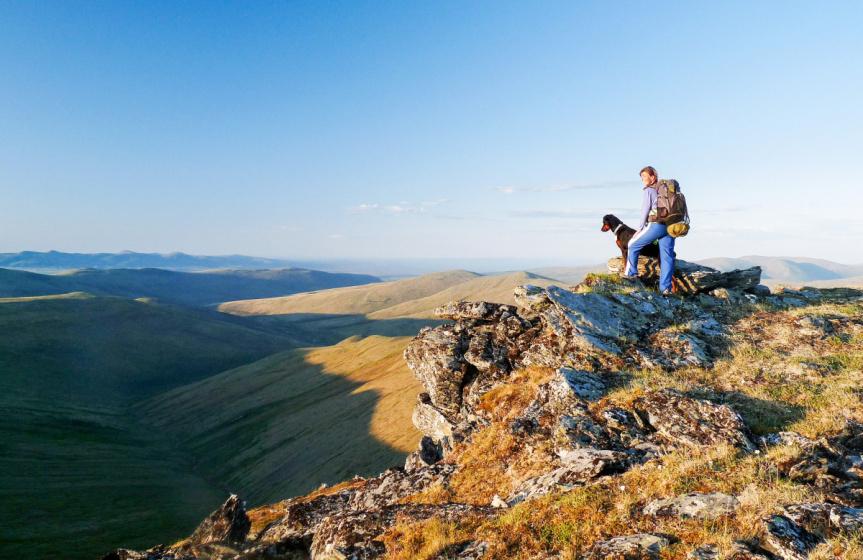 Pinnell Mountain National Recreation Trail Artist In Residence
Sweeping mountain vistas and brilliant wildflower displays under the unceasing light of the midnight sun.... the Pinnell Mountain National Recreation Trail, one of Interior Alaska's premier hiking trails, offers an unforgettable experience. Located just a few hours drive northeast of Fairbanks, this 27-mile (44 km) trail traverses a series of alpine ridge tops entirely above timberline.  This rich alpine tundra community found along the trail includes spectacular wildflower displays, alpine and tundra nesting birds, and grazing caribou.  The trail is rated moderate to difficult with some short sections with gradients of up to 25 percent. Climbing to the top of each ridge can be a challenge but the vast views of the Alaska Range, the White Mountains, the Crazy Mountains and the Yukon River valley are well worth the effort. 
The BLM is not currently accepting applications for a summer residency at this site. Please stay tuned for future Artist-in-Residence opportunities in Alaska.