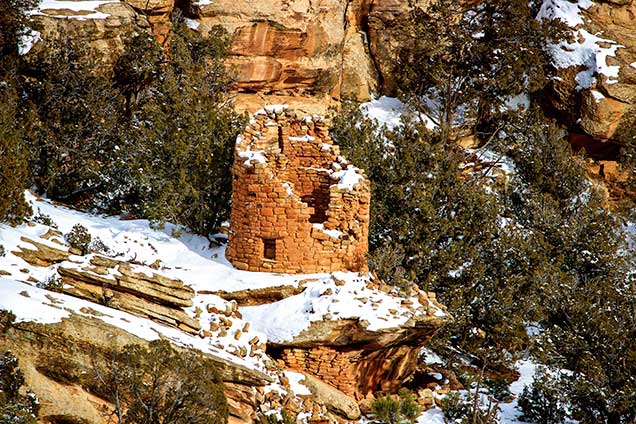 Canyons of the Ancients National Monument
Canyons of the Ancients National Monument's Artist-in-Residence program promotes the preservation of public lands through art by allowing painters, photographers and other artists to celebrate and document our public lands with traditional and contemporary approaches and techniques. Writers, painters, photographers, sculptors, musicians, composers and performing artists have all come to Canyons of the Ancients to draw upon their ancient resources for inspiration. Their creative work illustrates the human experience in Canyons of the Ancients in southwestern Colorado, which contains more than 6,000 recorded archaeological sites representing Ancestral Puebloan and other Native American cultures.
Current Artist-in-Residence Opportunities
We are currently accepting applications! If interested, please email us at: aposeymonk@blm.gov.