Center Content: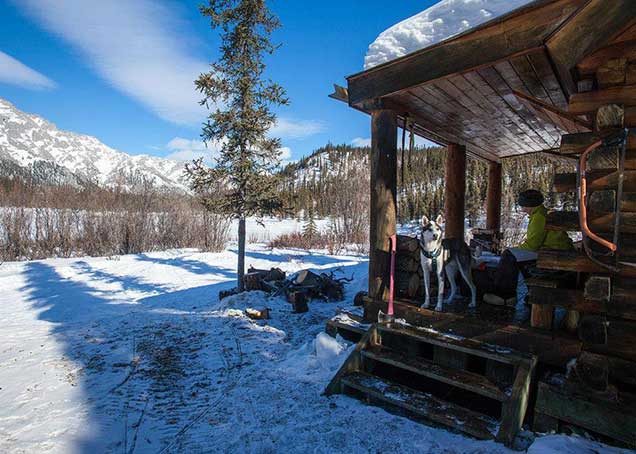 White Mountains National Recreation Area
In late March or early April the BLM hosts an artist for one week in the White Mountains National Recreation Area north of Fairbanks, Alaska. The BLM provides transportation between Fairbanks and a rustic cabin on the White Mountains trail system. You'll find crisp, clean air, dazzling views, and with a little luck, shimmering northern lights against a star-studded sky.
Located just an hour outside of Fairbanks, the White Mountains National Recreation Area offers more than 240 miles of maintained winter trails and 12 public recreation cabins surrounded by jagged limestone mountains and cliffs, high mountain passes, and broad, rounded valleys.
Current Artist-in-Residence Opportunities
The BLM is currently accepting applications for our winter/spring residency through January 16, 2017. Additional information is available in the program summary and application, which includes contact information for the Artist in Residence coordinator.