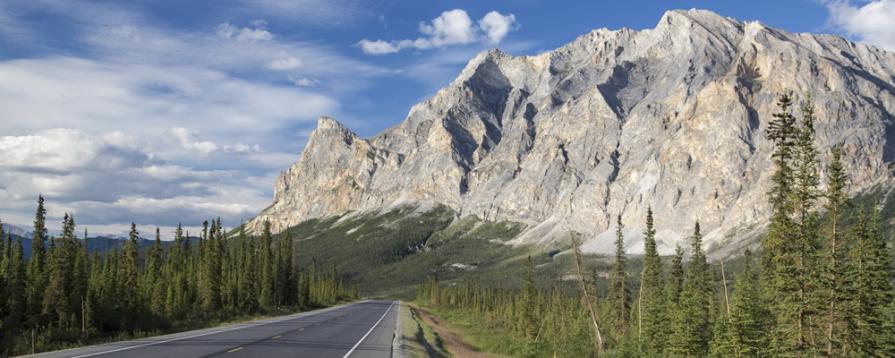 Dalton Highway Artist in Residence
The Dalton Highway is one of the most isolated roads in the United States. Built during construction of the trans-Alaska oil pipeline in the 1970s, this mostly gravel highway travels through rolling, forested hills, across the Yukon River and Arctic Circle, through the rugged Brooks Range, and over the North Slope to the Arctic Ocean. Along most of its length, you'll see no strip malls, no gift shops, no service stations — just forest, tundra, and mountains, crossed by a ribbon of road and pipe. The BLM manages a swath of public lands along the highway from the Yukon River to the north side of the Brooks Range. Travel along the Dalton Highway provides a rare opportunity to traverse a remote, unpopulated part of Alaska to the very top of the continent.
This year, the BLM Dalton Highway Artist-in-Residence program will be a 5- to 7-day residency along the Dalton Highway. Dates are at the discretion of the artist. The BLM will provide the selected artist with transportation from Fairbanks to the residency location(s) as well as provide housing and/or camping equipment, satellite phone, and emergency equipment (including first-aid kit). Limited transportation along the highway will be available at the convenience of BLM staff. 
Current Artist-in-Residence Opportunities
The BLM is currently accepting applications for a summer residency at this site. If you are an artist, composer, or writer and are interested in an opportunity to experience, discover, and protect this remote, unpopulated part of Alaska, please apply by April 15, 2022.
As part of the program, the artist is asked to donate to the BLM the use of an original piece of artwork from the residency. The artist will retain both the original and the copyright. The BLM may use the artwork in exhibits and for educational purposes. In addition, non-profit partners may use the artwork for items such as postcards, posters, and similar items.
For more information, please download our program description and application.