Red Rock Canyon National Conservation Area Kids Program

Red Rock Canyon for Kids
Red Rock Canyon National Conservation Area (NCA) provides a variety of opportunities to engage Junior Rangers in the Mojave Desert. EXPLORE by hiking, rock climbing, mountain biking or horseback riding. LEARN through classroom lessons, fieldtrips and numerous guided hikes and interpretive programs. VOLUNTEER by participating in one of the numerous fun weekend projects sponsored by Friends of Red Rock Canyon to build trails, maintaining native plant gardens, tend live tortoises and citizen science.
For more info about Red Rock Canyon NCA, go to www.blm.gov/red-rock-canyon-nca.
A favorite stop at Red Rock is the visitor center. Not only it is a one-stop shop for getting tips on how to make the most of your visits, it's a great place to learn more about Red Rock and the Mojave Desert and pick up a few souvenirs.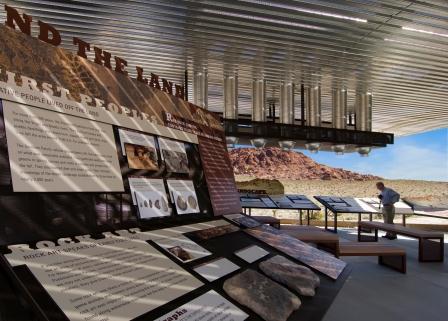 The LEED gold-certified visitor center is designed to encourage stewardship for public land by providing an outdoor experience that instills a sense of personal responsibility.
The majority of the innovative interpretive exhibits are outside with four themed elements:  earth, air, fire and water. If you are eager to see desert tortoises or learn more about Red Rock's geology, head toward the Earth exhibit. Looking for a dust devil? Head to the air exhibit to create one yourself. Many people think this area is roasting hot in the summer; come to fire exhibit to learn about agave roasting pits. The water exhibit will remind you of how precious this resource is in the desert. 
The indoor portion of the visitor center includes a reception desk staffed by helpful employees and volunteers who can answer your questions, a million dollar view of the Calico Hills, touch screen exhibits, classroom and gift shop.
When the original visitor center – which is now the administrative building – opened in 1982, about 20,000 people visited Red Rock each year. Now more than a million people a year visit the area. To address this issue, the Secretary of the Interior approved funds under the Southern Nevada Public Land Management Act to build a new visitor center to provide enhanced visitor services to the increasing number of people who visit the National Conservation Area each year. 
Welcome to the educational pages for Red Rock Canyon National Conservation Area. These pages are under constant construction as a service to the community and the teachers who would like to use this site for resources. Below is a brief explanation of each link in the education pages. If you have any suggestions or ideas that you would like to submit, please feel free. We are always looking for lesson plans or materials to add to the site. The best address to send these materials to is ksorom@blm.gov
Educational Programs - This link provides information on classroom programs, field trips, or workshops made available by Red Rock Canyon and how to get information on them.
Teacher Resources - This link provides teachers with information and resources about Red Rock Canyon the surrounding area and general teaching aids.
Hands on the Land - This link will direct you to a national network of field classrooms and agency resources to connect students, teachers, families, and volunteers with public lands and waterways.
Volunteering is an American tradition that has made immeasurable contributions to communities, organizations, and individuals throughout the country.
Your contribution of time and energy will help us to protect the magnificent natural and cultural areas entrusted to us, and you'll go home with a sense of pride at having participated in something worthwhile.
Red Rock Canyon National Conservation Area is a part of your public land to help take care of and cherish.
Individuals, families, and organized groups are welcome to volunteer. Many opportunities are available for persons who are beginners to the highly skilled professional as well as opportunities for short term and long term commitments. Volunteering at Red Rock Canyon can be challenging and rewarding.
What are the benefits?
You get to meet new people with the same interests.
You get to learn about the desert environment so close to the city that we live.
Free training on subjects such as geology, plant, animals, and native peoples.
Best of all you get to play outside.
BLM volunteers have the same benefits as federal government employees for compensation for work-related injuries and tort claims protection. Although volunteers contribute their services without pay, they may deduct out-of-pocket expenses on income tax returns within the limits set by tax laws. Deductions can include car mileage, meals and lodging expenses incurred as a result of volunteer work.
The only areas which prohibit volunteers are law enforcement, fire suppression, and participating on special use flights.
A few volunteer opportunity examples are:
Information Desk
Tortoise Habitat Monitor
Trail Monitor
Natural Resource Team
Landscape Team 
If you have an interest in volunteering your time and expertise to Red Rock Canyon we would like to encourage you to fill out the Volunteer Application form and send it to Red Rock Canyon National Conservation Area; C/O Cal Howell, HCR 33 Box 5500, Las Vegas, NV 89161.
For more information about these or other volunteer opportunities please contact our volunteer coordinator at 702-515-5350. 
Enjoying your visit to Red Rock Canyon National Conservation Area? We are fortunate to have agreements with the following partner organizations that made a positive impact on your visit: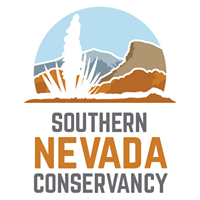 The mission of the Southern Nevada Conservancy is "to enhance the recreational, educational and interpretive programs of the Bureau of Land Management, and other governmental agencies, by providing materials and services to the public which promote an understanding and appreciation of the natural history, cultural history and sciences of Southern Nevada and specifically, Red Rock Canyon National Conservation Area." This is done via interpretation and education, sales, fee station staffing, professional and financial support.
Interpretation and Education
Guided Hikes and Programs: SNC interpretive staff work hand-in-hand with BLM staff in presenting programs to school groups and the general public at Red Rock Canyon. Though SNC staff always lend a helping hand with visiting school programs, they shine in offering a variety of activities to our visitors. This can include hikes, tabletop presentations and programs on astronomy, geology and cultural history. Classes such as sketching and jewelry making round out their contribution.
Off-Site Education: Special programs are available for schools and community organizations. For example, SNC is working with local school students on an insect inventory of Red Rock Canyon. Programs are available for other groups, including senior living centers and at-risk youth.
Professional and Financial Support: SNC provides support in many ways, including the design and purchase of interpretive signs, planning costs, trail creation and other projects.
Elements Gift Shop
All net proceeds from purchases at the Elements gift shop support a wide variety of programs and activities at Red Rock Canyon. Items offered include books, souvenirs, gifts and creations from local artists.
Fee Station
Through an assistance agreement with the BLM, SNC staffs the entrance station to Red Rock Canyon.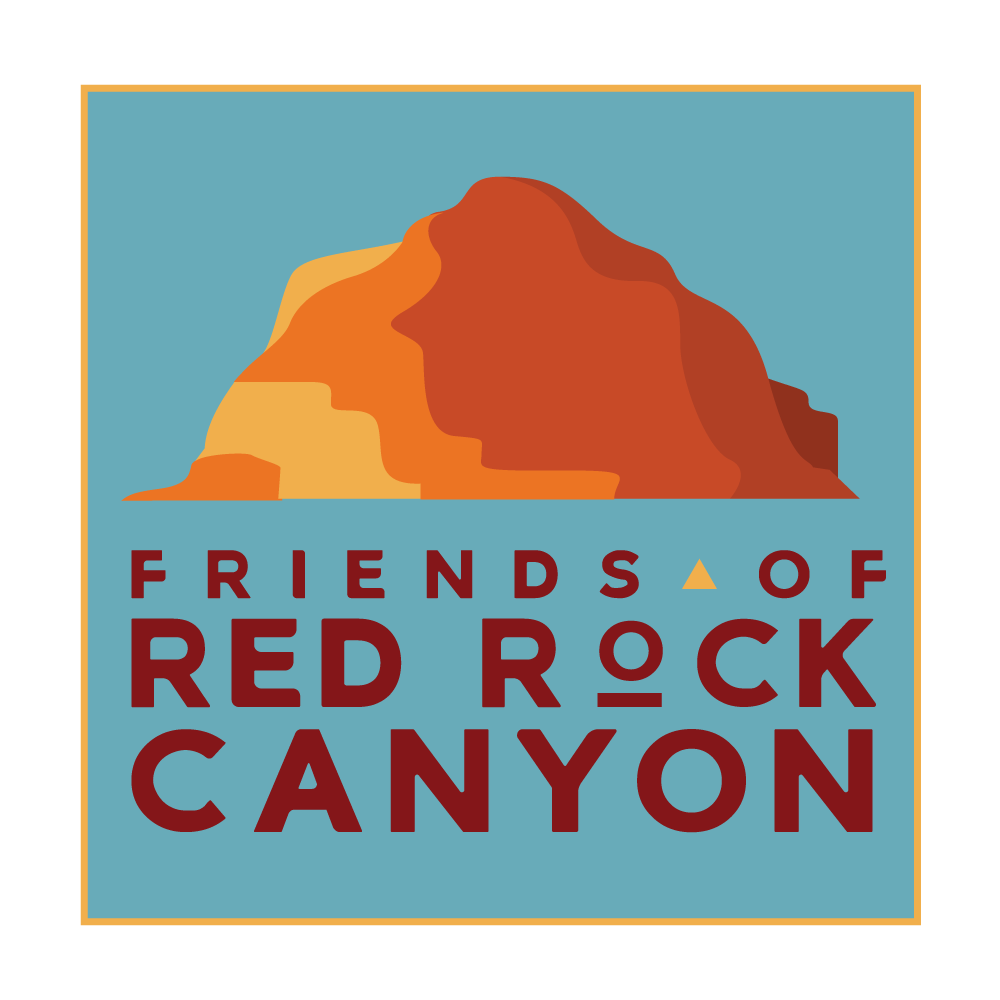 The mission for Friends of Red Rock Canyon (FORCC) is "the preservation, protection and enrichment of Red Rock Canyon National Conservation Area, Las Vegas, Nevada." FORRC's main purpose is to assist the Bureau of Land Management in developing and supervising a volunteer program at the Red Rock. Members volunteer thousands of hours each year assisting with graffiti removal, community volunteer events, trash pickup, trail maintenance, leading hikes, maintaining the visitor center grounds, staffing the information desk, monitoring cultural sites and other tasks. Fund-raising efforts include:
Dedication Walkway: Sandstone tiles can be personalized with the names of loved ones and placed in an area near the visitor center.
License Plates: FORRC receives yearly tax-deductible donations from the sales and renewals of a Nevada Department of Motor Vehicles license plate depicting Red Rock.
Membership: Membership with the Friends of Red Rock Canyon provides support of education and environmental programs at Red Rock.
Other activities include an annual photo contest, administering a transportation grant program to bring school children to Red Rock, providing financial support of graffiti removal and organizing trained volunteers to work in our desert tortoise habitat.