2018 South Steens Wild Horse Gather
*** As of March 30, 2018, this gather is concluded. Muddy conditions and "green-up" have made it difficult to access traps and caused fewer bait visits by horses. A total of 102 horses were captured and shipped to the facility in Hines.
Purpose of Gather: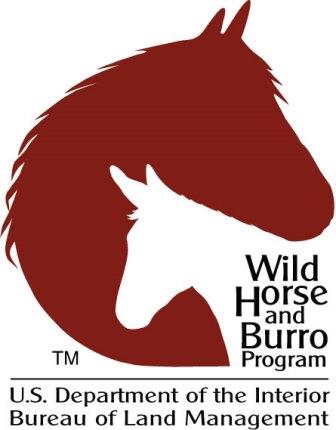 Our overall goal is for the range to achieve or maintain a thriving natural ecological balance. Heavy to severe wild horse grazing jeopardizes the health of rangelands, wetlands, wildlife habitats, and ultimately animal health and condition.
Details of Gather:
The South Steens Herd Management Area is located south of Frenchglen, Oregon, in southern Harney County. The Appropriate Management Level (AML) – the number of horses the range can sustainably support in conjunction with other animals and resource uses – for this area is 159 to 304 horses and the current population is over 600.
Although the January 2018 South Steens gather will not immediately return the herd to within AML, it will reduce resource impacts and briefly cut reproduction rates. After removing 60 horses, there will still be over 500 horses remaining in the HMA. **In mid-February, the Burns District was approved to remove an additional 50 horses from the HMA (total of 110 horses to be removed).
Two similar bait trap gathers were conducted in August and November 2016 with 200 horses selectively removed for adoption. To date 100 percent of those horses have been placed in private care. The January 2018 gather will be conducted in a separate portion of the HMA, but again capture and remove 60 horses from the area (plus the late-approved 50 horses, bringing the actual total for removal to 110).
The gather will likely last through February 2018, though exact start and end dates will be determined by trap site accessibility based on weather and road conditions.
Adoption Information:
Animals selected for removal from the range are transported to Oregon's Wild Horse Corral Facility in Hines to be prepared for adoption. The first opportunity to adopt a South Steens horse from these gathers will be in April 2018, online, at www.blm.gov/adoptahorse. For viewing, the public may visit the Corral Facility anytime between regular business hours, Monday through Friday, 8:00 a.m. to 3:00 p.m. Federal holidays may fall during the regular work week. We recommend calling ahead to ensure the facility will be open during your visit.
Public Observation:
Bait/water trap gathers are not conducive to capture site viewing opportunities.
Any other information or notices, and twice per week gather reports, will be shared on this page.
Daily Gather Reports

Sunday, January 7
Animals gathered: 4 (1 mare, 3 studs)
Animals shipped: 4
Total Deaths Today: 0

Wednesday, January 24
Animals gathered: 10 (4 foals, 4 mares, 2 studs)
Animals shipped: 10
Total Deaths Today: 0

Thursday, January 25
Animals gathered: 1 (1 stud)
Animals shipped:  1

Friday, January 26
Animals gathered: 8 (3 foals, 4 mares, 1 stud1)
Animals shipped:  8
Total Deaths Today: 0

Saturday, January 27
Animals gathered: 3 (1 foal, 1 mare, 1 stud)
Animals shipped: 3
Total Deaths Today: 0

Sunday, January 28
Animals gathered: 7 (2 foals, 4 mares, 1 stud)
Animals shipped: 7

Monday, January 29
Animals gathered: 2 (2 studs)
Animals shipped: 2
Total Deaths today: 0

Tuesday, January 30
Animals gathered: 5 (4 mares, 1 stud)
Animals shipped: 5
Total Deaths Today: 0

Saturday, February 3
Animals gathered: 5 (2 foals, 2 mares, 1 stud)
Animals shipped: 5
Total Deaths Today: 0

Wednesday, February 7
Animals gathered: 11 (2 foals, 4 mares, 5 studs)
Animals shipped: ;11
Total Deaths Today: 0

Sunday, February 11
Animals gathered: 6 (1 foal, 2 mares, 3 studs)
Animals shipped: 6
Total Deaths Today: 0

Wednesday, February 21
Animals gathered: 2 (2 mares)
Animals shipped: 2
Total Deaths Today: 0

Tuesday, February 27
Animals gathered: 8 (4 foals, 2 mares, 2 studs)
Animals shipped: 8
Total Deaths Today: 0

Wednesday, February 28
Animals gathered: 5 (1 mares, 4 studs)
Animals shipped: 5
Total Deaths Today: 0

Monday, March 5
Animals gathered: 7 (2 foals, 3 mares, 2 studs)
Animals shipped: 7
Total Deaths Today: 0

Tuesday, March 6
Animals gathered: 8 (3 foals, 4 mares, 1 stud)
Animals shipped: 8
Total Deaths Today: 0

Sunday, March 11
Animals gathered: 2 (1 mare, 1 stud)
Animals shipped: 2
Total Deaths Today: 0

Monday, March 12
Animals gathered: 3 (1 mare, 2 studs)
Animals shipped: 3
Total Deaths Today: 0

Tuesday, March 20
Animals gathered: 2 (1 mare, 1 stud)
Animals shipped: 2
Total Deaths Today: 0

Monday, March 26
Animals gathered: 2 (2 studs)
Animals shipped: 2
Total Deaths Today: 0

Friday, March 30
Animals gathered: 1 (1 stud)
Animals shipped: 1
Total Deaths Today: 0