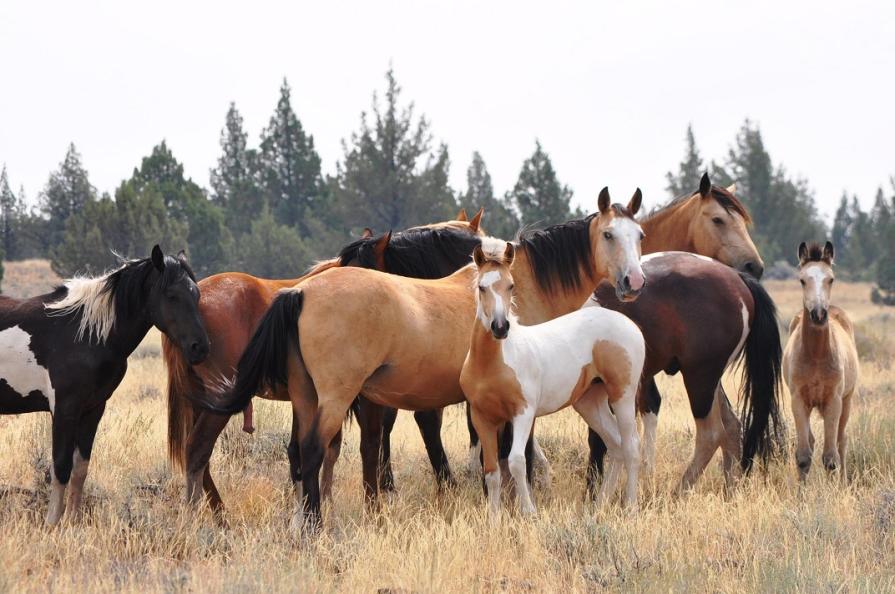 2020 South Steens Wild Horse Gather
GATHER COMPLETE - SEPTEMBER 28, 2020
***Removal of horses from private property within & adjacent to the HMA***
Purpose of Gather: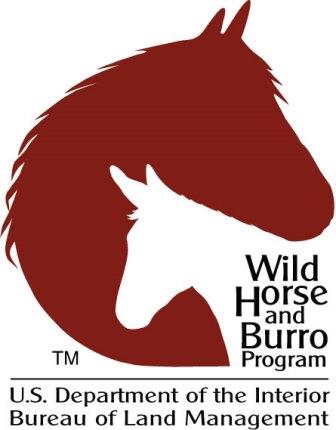 The objective of this gather is to capture and remove approximately 200 wild horses which have strayed onto private property within and outside the southern boundary of the herd management area. The gather is expected to take approximately five days and operations will be limited to these specific areas. The Appropriate Management Level – the number of horses the range can sustainably support in conjunction with other animals and resource uses – for this area is 159 to 304 horses. The current population estimate for this herd is 979 adults and 200 foals.
Adoption Information:
Animals removed from the range are transported to Oregon's Wild Horse Corral Facility in Hines to be prepared for adoption. For viewing, the public may visit the Corral Facility anytime between regular business hours, Monday through Friday, 8:00 a.m. to 3:00 p.m. Federal holidays may fall during the regular work week. We recommend calling ahead to ensure the facility will be open during your visit.
Public Observation:
All gather activities and temporary holding facilities are on private land. There are no public viewing opportunities until horses arrive at Oregon's Wild Horse Corral Facility in Hines.
Supporting NEPA:
South Steens HMA Population Management Plan
Removal of Wild Horses and Burros from Non-Federal Land
In accordance with these Decisions, all gather Standard Operating Procedures and guidelines contained in IM #2015-151 "Comprehensive Animal Welfare Program for Wild Horse and Burro Gathers" as well as supporting IMs will be followed during this operation. The BLM's top gather priority remains to conduct a safe, efficient, and successful operation while ensuring humane care and treatment of all animals gathered. The BLM and its contractors will use the safest and most humane handling practices for wild horses while meeting overall gather goals and objectives following the Comprehensive Animal Welfare Policy.
Daily Gather Reports

Monday, September 28, 2020 - FINAL REPORT
Animals gathered: 105 (29 stallions, 47 mares, 29 foals)
Animals shipped: 105
Total Deaths Today: 0

Other: Sunny, high of 75, good air quality

Sunday, September 27, 2020
Animals gathered: 36 (15 stallions, 14 mares, 7 foals)
Animals shipped: 36
Total Deaths Today: 0

Other: Sunny, high of 75, good air quality

Saturday, September 26, 2020
Animals gathered: 9 (3 stallions, 3 mares, 3foals)
Animals shipped: 9
Total Deaths Today: 0

Other: Cloudy, high of 65, good air quality, breezy

Friday, September 25, 2020
Animals gathered: 6 (1 stallion, 4 mares, 1 foal)
Animals shipped: 6
Total Deaths Today: 0

Other: Partly cloudy, high of 68, good air quality, windy

Thursday, September 24, 2020
Animals gathered: 21 (10 stallions, 7 mares, 4 foals)
Animals shipped: 21
Total Deaths Today: 0

Other: High winds halted helicopter operations mid-morning; partly cloudy, high of 63, good air quality, windy

Wednesday, September 23, 2020
Animals gathered: 20 (1 stallion, 13 mares, 6 foals)
Animals shipped: 20
Total Deaths Today: 0

Other: High winds halted helicopter operations mid-morning; overcast, high of 73, good air quality

Tuesday, September 22, 2020
Animals gathered: 7 (6 mares, 1 foals)
Animals shipped: 7
Total Deaths Today: 0

Other: Moved capture location today; sunny, high of 78, clear, good air quality

Monday, September 21, 2020
Animals gathered: 14 (9 mares, 3 studs, 2 foals)
Animals shipped: 14
Total Deaths Today: 0

Other: Sunny, high of 78, clear, good air quality