2016 South Steens Wild Horse Gather
Gather complete.
Note: the gather was split into two parts. The first part of the gather lasted from August 17 to August 29, 2016. The second part of the gather began on November 7, suspended on November 16, resumed again on April 4 and concluded on April 14. 
Purpose of Gather: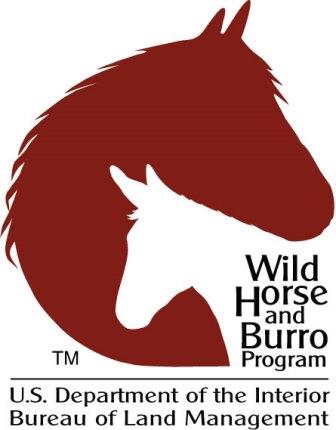 Our overall goal is for the range to achieve or maintain a thriving natural ecological balance. Heavy to severe wild horse grazing jeopardizes the health of rangelands, wetlands, wildlife habitats, and ultimately animal health and condition.
Details of Gather:
The South Steens Herd Management Level (HMA) is located south of Frenchglen, Oregon, in southern Harney County. The Appropriate Management Level (AML)—the number of horses the range can sustainably support in conjunction with other animals and resource uses—for this area is 159 to 304 horses, and the current population was over 500.
Although the South Steens bait/water gather did not immediately return the herd to within AML, it reduced resource impacts and briefly cut reproduction rates. After removing 100 horses, there are still over 500 horses remaining in the HMA.
Adoption Information:
Animals selected for removal from the range were transported to Oregon's Wild Horse Corral Facility in Hines to be prepared for adoption. The first opportunity to adopt a South Steens horse from these gathers will be in January 2017, online, at www.blm.gov/adoptahorse. For viewing, the public may visit the Corral Facility anytime between regular business hours, Monday through Friday, 8:00 a.m. to 3:00 p.m. Federal holidays may fall during the regular work week. We recommend calling ahead to ensure the facility will be open during your visit.
Public Observation:
Bait/water trap gathers are not conducive to capture site viewing opportunities. However, a public viewing opportunity at the gather temporary holding facility was held Saturday, August 20, 2016.
Those interested shall:
Provide personal transportation (carpooling among viewers is a great idea!) and personal necessities for a day in the field (food, water, shade, camera, binoculars, etc.).
Meet at the Frenchglen Hotel in Frenchglen, Oregon at 8:00 a.m. for a brief "Know Before You Go" discussion with BLM Public Affairs Specialist Tara Thissell.
Caravan with Thissell from the Frenchglen Hotel to the temporary holding facility for viewing. The drive is approximately 7-8 miles of pavement and 1/2 - 1 mile of well maintained gravel. Passenger cars are suitable.
Park a short distance away from the temporary holding facility and then walk approximately 50 yards to the viewing area.
Viewing is open to the public. "Reservations" are not necessary as we will accommodate anyone interested in attending. We will stay at the holding area for 1-3 hours, depending on the collective desires of the group. Departure for a return caravan to Frenchglen/Burns will be no later than 1:00 p.m.
With any questions regarding viewing opportunities at the South Steens temporary holding facility, please contact Tara Thissell at tthissell@blm.gov or 541-573-4519.
Additional viewing opportunities and twice per week gather reports will be shared on this page.
Follow the South Steens Wild Horse Gather on @BLMWHB Twitter with hashtag #2016SouthSteensGather.
Gather One Reports

Thursday, August 18

Animals gathered: 11
Animals shipped:  0
Total Deaths Today:  0
Acute: 0
Chronic/Pre-existing: 0

Friday, August 19

Animals gathered: 3
Animals shipped:  9
Total Deaths Today:  0
Acute: 0
Chronic/Pre-existing: 0

Saturday, August 20

Summary: 4 people in attendance at temporary holding site observation. 

Animals gathered: 33
Animals shipped:  0
Total Deaths Today:  0
Acute: 0
Chronic/Pre-existing: 0

Sunday, August 21

Animals gathered: 27
Animals shipped:  0
Total Deaths Today:  0
Acute: 0
Chronic/Pre-existing: 0

Monday, August 22

Animals gathered: 5
Animals shipped:  54
Total Deaths Today:  0
Acute: 0
Chronic/Pre-existing: 0

Tuesday, August 23

Summary: These horses were caught late in the evening on August 22. 

Animals gathered: 31
Animals shipped:  23
Total Deaths Today:  0
Acute: 0
Chronic/Pre-existing: 0

Wednesday, August 24

Summary: These horses were caught late in the evening on August 23. 

Animals gathered: 31
Animals shipped:  24
Total Deaths Today:  0
Acute: 0
Chronic/Pre-existing: 0

Thursday, August 25

Animals gathered: 18
Animals shipped:  12
Total Deaths Today:  0
Acute: 0
Chronic/Pre-existing: 0

Friday, August 26

Animals gathered: 12
Animals shipped:  11
Total Deaths Today:  0
Acute: 0
Chronic/Pre-existing: 0

Saturday, August 27

Animals gathered: 3
Animals shipped:  0
Total Deaths Today:  0
Acute: 0
Chronic/Pre-existing: 0

Sunday, August 28

Animals gathered: 18
Animals shipped:  0
Total Deaths Today:  0
Acute: 0
Chronic/Pre-existing: 0

Monday, August 29

Animals gathered: 16
Animals shipped:  35
Total Deaths Today:  0
Acute: 0
Chronic/Pre-existing: 0

---

A death labeled as "acute" is when an animal dies or is euthanized due to acute injuries or medical conditions brought about by the gather and removal process including those that occur during capture, sorting and holding at the gather site. This term will include animals that die for known or unknown reasons thought to be related to gather activities. 

A death labeled as "chronic/pre-existing" is when an animal dies or is euthanized for reasons related to chronic or pre-existing conditions such as body condition, lameness, serious physical defects, etc. This term will include animals that are euthanized for conditions not brought about by the gather activity.

Gather Two Reports

Wednesday, November 9

Animals gathered: 5
Animals shipped:  0
Total Deaths Today:  0
Acute: 0
Chronic/Pre-existing: 0

Thursday, November 10

Animals gathered: 12
Animals shipped:  0
Total Deaths Today:  0
Acute: 0
Chronic/Pre-existing: 0

Friday, November 11

Animals gathered: 29
Animals shipped:  11
Total Deaths Today:  0
Acute: 0
Chronic/Pre-existing: 0

Saturday, November 12

Animals gathered: 0
Animals shipped:  26
Total Deaths Today:  0
Acute: 0
Chronic/Pre-existing: 0

Sunday, November 13

Animals gathered: 1
Animals shipped:  0
Total Deaths Today:  0
Acute: 0
Chronic/Pre-existing: 0

Tuesday, November 15

Animals gathered: 6
Animals shipped:  12
Total Deaths Today:  0
Acute: 0
Chronic/Pre-existing: 0

Wednesday, November 16

Summary: Gather has been suspended. 

Animals gathered: 0
Animals shipped:  1
Total Deaths Today:  0
Acute: 0
Chronic/Pre-existing: 0