2021 Beaty Butte Wild Horse Gather
GATHER CONCLUDED AS OF 10/29/21
Overview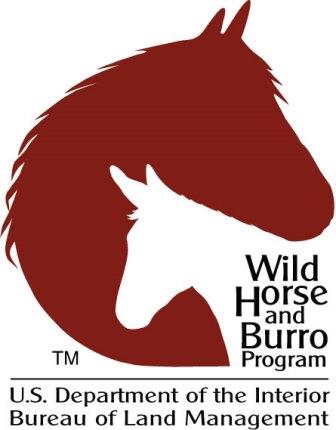 The Beaty Butte Herd Management Area is located 65 miles east of Lakeview, Oregon and encompasses more than 400,000 acres of BLM-managed and privately-owned land. The area contains the largest continuous tract of Sagebrush Focal Area-designated land in Oregon, which is the highest priority for maintaining greater sage-grouse habitat. To aid in the conservation and recovery of the greater sage-grouse, as well as to manage healthy wild horses on healthy public rangelands, the BLM's goal is to maintain the wild horse herd in the HMA at the appropriate management level of 100-250 animals.
To meet this goal, the Lakeview District took a holistic approach by partnering with the Beaty Butte Wild Horse Training Facility (a private, non-profit organization) to implement the Beaty Butte Wild Horse Gather, Fertility Control and Training Program. This program relies on the cooperation between the BLM and the Training Facility to manage herd growth in the HMA. This partnership is unique to the BLM in that it provides for private assistance to (1) train and adopt excess horses, (2) implement a fertility control program in the HMA, and (3) assist in bait-trap gathers. The partnership provides a means to meet both the ecological intent in the HMA as well as reduce the number of horses that are never adopted and end up in BLM's off-range pastures at taxpayers' expense.
Purpose of Gather
Our overall goal is for the range to achieve or maintain a thriving natural ecological balance.
Details of Gather
The BLM proposes to gather 100 wild horses from the Beaty Butte Herd Management Area and return 50 horses (25 studs and 25 mares) to the range to re-establish Appropriate Management Level following the gather.
It is anticipated 4-5 capture sites (traps) will be used to collect wild horses from the HMA. Trap site corrals will typically be approximately 800 square feet. With secondary disturbance areas such as trap wings, total surface disturbance will be approximately 2,400 square feet (0.05-acre) per trap site. Trap wing configuration will vary, depending on terrain and materials. Trap sites will be selected during the gather operations. Traps are built as close to the horses' location as possible.
Adoption Information
Animals removed from the range are transported to Oregon's Wild Horse Corral Facility in Hines to be prepared for adoption. For viewing, the public may visit the Corral Facility anytime between regular business hours, Monday through Friday, 8:00 a.m. to 3:00 p.m. Federal holidays may fall during the regular work week. We recommend calling ahead to ensure the facility will be open during your visit.
Public Observation
Because of the nature of the bait and water gather method, wild horses are reluctant to approach the trap site when there is too much activity. There will be no public viewing opportunities until horses arrive at Oregon's Wild Horse Corral Facility in Hines.
Daily Gather Reports
October 18 - 22, 2021

Animals gathered: 3 horses (2 Stallions, 1 Foal)
Animals shipped: 3
Deaths: 0

October 11 - 15, 2021

Animals gathered: 15
Animals shipped: 15
Deaths: 0

October 4 - 8, 2021

Animals gathered: 6 mares
Animals shipped: 6
Deaths: 0

September 27 - October 1, 2021

Animals gathered: 8
Animals shipped: 7
Animal deaths: 1- 8-year-old Stallion died of acute injuries while unloading at facility

September 13-17, 2021

Animals gathered: 10
Animals shipped: 10
Animal deaths: 0

September 6-10, 2021

Animals gathered: 4 (2 mares, 2 foal)
Animals shipped: 4
Animal deaths: 0