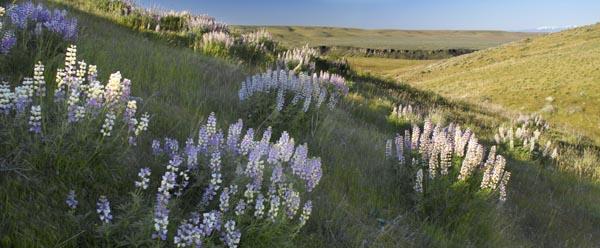 Idaho Resource Advisory Council
Welcome to the BLM Idaho Resource Advisory Council (RAC). Resource advisory councils (RACs) offer opportunities for citizens from all backgrounds and interests to have a voice in the management of public lands and its resources.  Each RAC consists of 12 to 15 members from diverse interests in local communities, including ranchers, environmental groups, tribes, state and local government officials, academics and other public land users.
RACs typically meet three to four times per year. Members are selected for their ability to provide informed, objective advice on a broad array of public lands issues and their commitment to collaboration in seeking solutions to those issues. Council members must be Idaho residents. Members are appointed to three-year terms and may be reappointed to consecutive terms. Members serve without salary but are reimbursed travel expenses.
If you are interested in learning more about the BLM and would like to be involved in land policy, join a resource advisory committee today!
Please contact us for reasonable accommodations to participate.
2023

Three meetings and a field tour are scheduled for 2023. Please check back closer to the date for agendas, detailed field trip schedules and other resources. 

March 9, 2023: In-person and virtual
9:00 a.m.-5:00 p.m. Mountain Standard Time

BLM Twin Falls District Office
2878 Addison Ave. E
Twin Falls, ID 83301

 

March 17, 2023: Virtual only
9:00 a.m.-4:00 p.m. Mountain Standard Time

 

May 31, 2023: In-person field tour
8:30 a.m.*-4:00 p.m. Mountain Daylight Time *Please note change in time

BLM Boise District Office
3948 Development Ave.
Boise, ID 83705 

 

June 1, 2023: In-person and virtual
9:00 a.m.–5:00 p.m. Mountain Daylight Time

BLM Idaho State Office
1387 S. Vinnell Way
Boise, ID 83709

2022

February 16, 2022: Virtual
9:00 a.m.-5:00 p.m. Mountain Standard Time

 

June 15, 2022: In-person field tour
8:00 a.m.-5:30 p.m. Mountain Daylight Time

 

October 19, 2022: In-person and virtual
9:00 a.m.-5:00 p.m. Mountain Daylight Time

BLM Twin Falls District Office
2878 Addison Ave. E
Twin Falls, ID 83301

2021

April 14, 2021: Virtual
9:00 a.m.-5:00 p.m. Mountain Daylight Time

 

August 11, 2021: In-person and virtual
9:00 a.m.-5:00 p.m. Mountain Daylight Time

BLM Idaho State Office
1387 S. Vinnell Way
Boise, ID 83709

 

November 10, 2021: Virtual
9:00 a.m.-12:30 p.m. Mountain Standard Time