Resource Advisory Councils Near You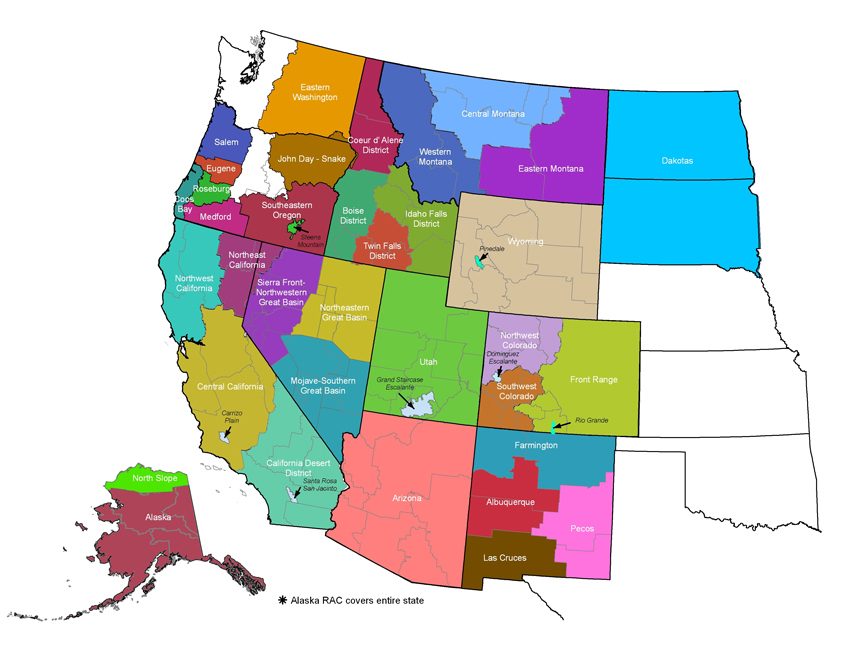 The BLM maintains 38 chartered advisory committees located in the West. These include 30 statewide and regional Resource Advisory Councils; 6 advisory committees affiliated with specific sites on the BLM's National Conservation Lands; and two others, including the National Wild Horse and Burro Advisory Board and the North Slope Science Initiative Science Technical Advisory Panel.  
Download a copy of the national BLM RAC boundary map.
Select a state below to find a resource advisory council, committee or panel near you.