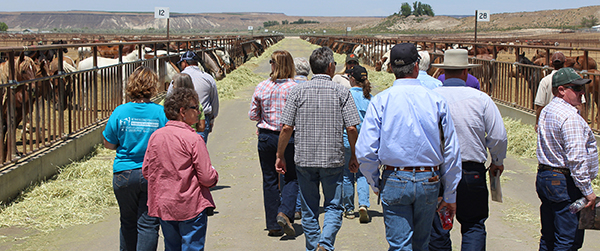 Boise District Resource Advisory Council
Welcome to the Boise District Resource Advisory Council. This 15-member council advises and makes recommendations to the BLM on resource and land management issues including electrical transmission lines, travel management, grazing permit renewals, fire rehabilitation and restoration, land use planning and management of wild horses for approximately 5.4 million acres of federal public lands in southwestern Idaho. The council meets quarterly.
In 2015, the Council formed the Tri-State Fuel Break Joint Subcommittee to advise the Boise District BLM and Southeast Oregon Resource Advisory Councils on potential areas to locate fuel breaks for the proposed Tri-State Fuel Break Project and Environmental Impact Statement. The joint subcommittee held meetings open to the public throughout 2016 in Boise, Idaho and Vale, Oregon. Additional meetings are scheduled in the fall 2016 and winter 2017.