Colorado Diversity Partners
The BLM works with a variety of groups to engage people from all walks of life in projects that enhance their career, leadership and educational opportunities while providing much-needed stewardship to Colorado's public lands. We work with veterans groups, youth corps, local non-profits and more to provide employment opportunities, internships, summer programs and educational events that can lead to permanent jobs and foster a lifelong interest in natural resources for youth, veterans and underserved populations throughout Colorado.
Featured Partnership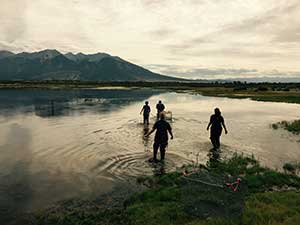 This summer, the San Luis Valley Field Office hosted three interns to research shorebird habitat through a partnership with Environment for the Americas, a non-profit renowned for its creation and expansion of International Migratory Bird Day. The interns, Morgan, Anjelica and Talisa, surveyed shorebird populations to inform future wetland management decisions in the field office. During their internship, they conducted intense field work with rigorous protocols and data collection, analysis, research, reports and presentations. They also focused on outreach, working with their peers to forge a connection between the local population of the San Luis Valley and the field office.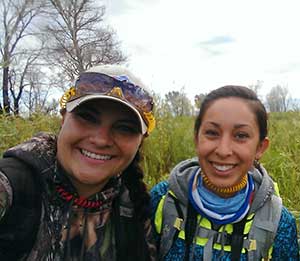 The San Luis Valley Field Office began working with EFTA three years ago to create Celebra las Playeras, an internship designed to engage Latinos in hands-on conservation efforts and introduce students to the variety of natural resource careers available within the federal government. The San Luis Valley is a great location for this program because it supports nationally significant wetlands for shorebirds as well as a rich cultural heritage, with the Latino community comprising nearly 50 percent of its population. In the three years since the internship's inception, it has provided an opportunity for members of the community to begin careers in science and natural resources and in turn engage other members of the community in ongoing natural resource management discussions. Through the Department of the Interior's Direct Hire Authority program, Morgan, Anjelica and Talisa will be eligible to be hired directly into positions within the Department of the Interior for two years.