California Diversity Partners
The Bureau of Land Management (BLM) in California is committed to developing the next generation of public land stewards for its 15.2 million acres of public lands in California and 1.6 million acres in northwestern Nevada.
Working with partners, BLM provides opportunities for youth organizations and young people to play, learn, serve, and work in America's Great Outdoors.
Featured Partnership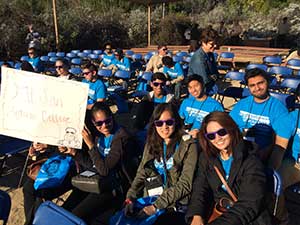 "Leading the Way Outdoors" was the theme for the 2015 Youth Summit held in Southern California, where hundreds of high school students, partner agencies, and organizations participated in hands-on workshops, discussion circles, and a higher education and career expo. Outdoor activities were held at Mount San Antonio College's wildlife sanctuary, a beautiful natural setting perfect for students to jump right in and get a little dirty with a variety of workshops on topics such as trail maintenance and construction, using drones to capture environmental data, plant identification, leave no trace, and land surveying. Keynote speaker Jose Gonzalez, Founder of Latino Outdoors, provided inspirational words about his deep connection to the natural world, and the importance of connecting communities to the outdoors.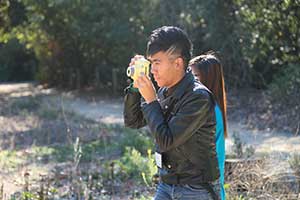 The expo featured over 20 state and federal agencies and organizations promoting natural resources and outdoor activities, opportunities and careers including the BLM, Forest Service, U.S. Fish and Wildlife Service, California State Parks, California State University-Chico, California Conservation Corps, AmeriCorps, American Conservation Experience, Great Basin Institute, Student Conservation Association, Farmworker Institute of Education and Leadership Development, Latino Outdoors and many others.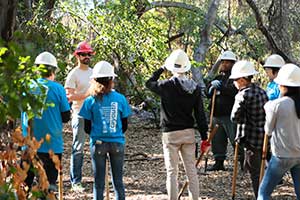 The summit provided an opportunity for youth organizations and young people to connect with the great outdoors and a platform to discuss possible careers in natural resources and environmental management with the BLM, other land management agencies, non-profit organizations and businesses. For more event coverage and to see what students said about their experience, check out BLM California's social media platforms (Flickr, Twitter, and Facebook) and search for hashtags #cayouth, #BLMyouth, #BLMproud, and #vamosafuera.