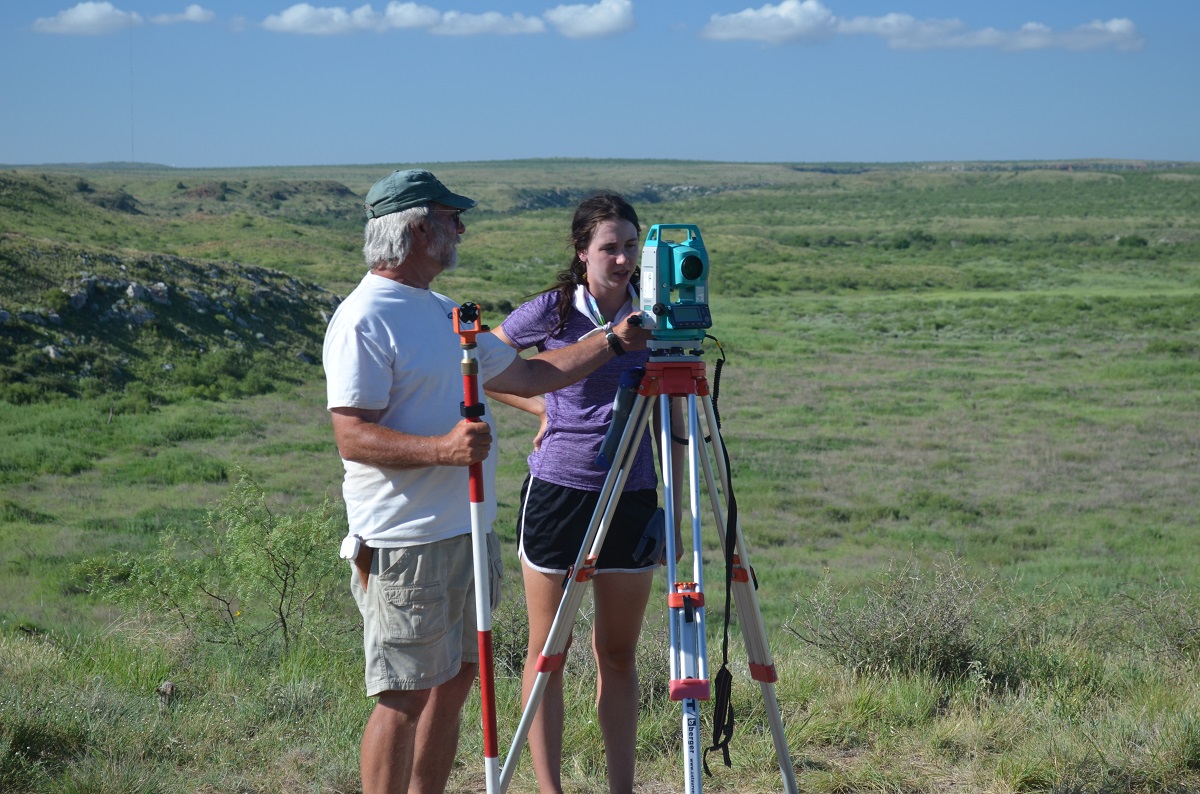 New Mexico Partners in Preservation
Managing some 35,000 archaeological sites on over 13.5 million acres of public lands in New Mexico is a daunting task.  Fortunately, the BLM has excellent partners who help us identify, record, and monitor cultural resources on the ground, and museum partners who help us manage hundreds of collections comprised of thousands of objects curated as BLM museum property. BLM actively partners with New Mexico State University, University of New Mexico, Texas State University, Washington State University, New Mexico Historic Preservation Division, Museum of New Mexico – Office of Archaeological Studies, SiteWatch, Northwestern New Mexico Site Stewards, National Park Service, Old Spanish Trail Association, and the New Mexico Archaeological Council.
BLM New Mexico's association with the Museum of New Mexico and its cultural collections can be traced to the early 1900s and two major proponents in the preservation of artifacts and the Antiquities Act, Edgar Lee Hewett, the first Director of the Museum of New Mexico, and Iowa Congressman John F. Lacey who chaired the House Committee on Public Lands. The Antiquities Act of 1906 resulted from concerns about protecting mostly prehistoric Indian ruins and artifacts termed antiquities on Federal lands in the West, including Chaco Outliers currently managed by BLM New Mexico. A century later, a Recreation and Public Purposes Act was issued by the BLM New Mexico to build the Center for New Mexico Archaeology. This repository provides important benefits to the American public that archaeological collections will be available for future generations through research, exhibitions, publications, and educational outreach. Many significant items curated and protected are at the Museum. This partnership continues with a new curation agreement signed on November 17, 2014 archaeological collections recovered on BLM public lands.
New Mexico SiteWatch trains citizen volunteers to assist land-management agencies and their preservation partners, including the Historic Preservation Division, in the protection of New Mexico's cultural resources. Several field offices (Farmington, Rio Puerco, Socorro and Taos) have very active SiteWatch programs, while others are seeking interested volunteers to help protect archaeological and historic sites on public lands.