Center Content: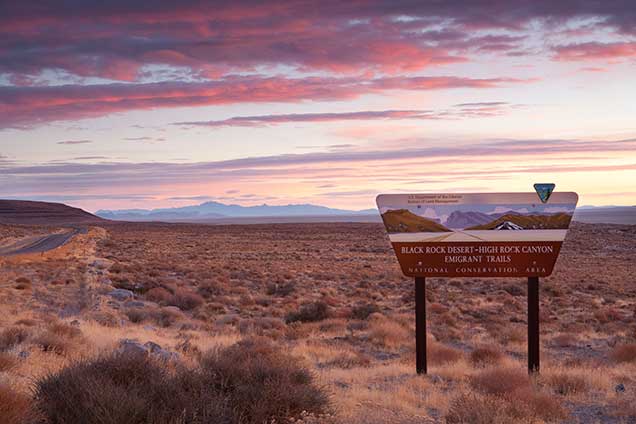 Black Rock Desert High Rock Canyon Emigrant Trails National Conservation Area
The NCA and the associated wilderness areas in northwest Nevada, covering approximately 1.2 million acres, were established to conserve, protect and enhance resources associated with the historic Oregon and California Emigrant Trails and surrounding areas for the benefit and enjoyment of current and future generations. The planning area was recognized as containing nationally significant historic trails, an absence of development, unique Great Basin biota, and significant cultural, archaeological, paleontological, and geographical resources.  The Black Rock NCA Desert, a vast dry lakebed,  is one of the largest and spectacular playas in the world. The famous Applegate-Lassen Emigrant Trail, a section of the California National Historic Trail  that runs through the heart of the area, played an important role in American western migration and the California Gold Rush.  It is home to Burning Man, the largest special recreation permit held in public land.
Current Artist-in-Residence Opportunities
We currently have no openings for an Artist in Residence in this or other Nevada locations, but please stay tuned for future opportunities.