CENTRAL CALIFORNIA RAC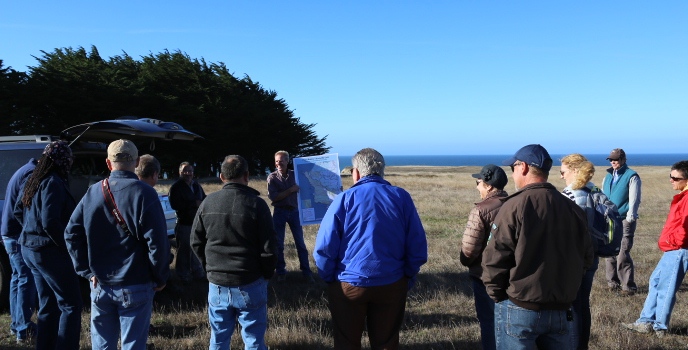 The Bureau of Land Management's Central California Resource Advisory Council (RAC) is composed of citizens chosen for their expertise in natural resource issues.  These citizens help the Bureau carry out its stewardship public lands in Central California.  
The Central California RAC comprises of 15 members representing a balance of public land resources and users in the following categories: conservationists, ranchers, outdoor recreationists, state and local government officials, Tribal officials, and academics. The diverse membership of each RAC helps ensure that BLM land managers get the varying perspectives they need to achieve their mission, which is to manage the public lands for multiple uses.
The Central California RAC advises BLM officials for the Central Coast, Mother Lode, Bakersfield, Ukiah and Bishop field offices.