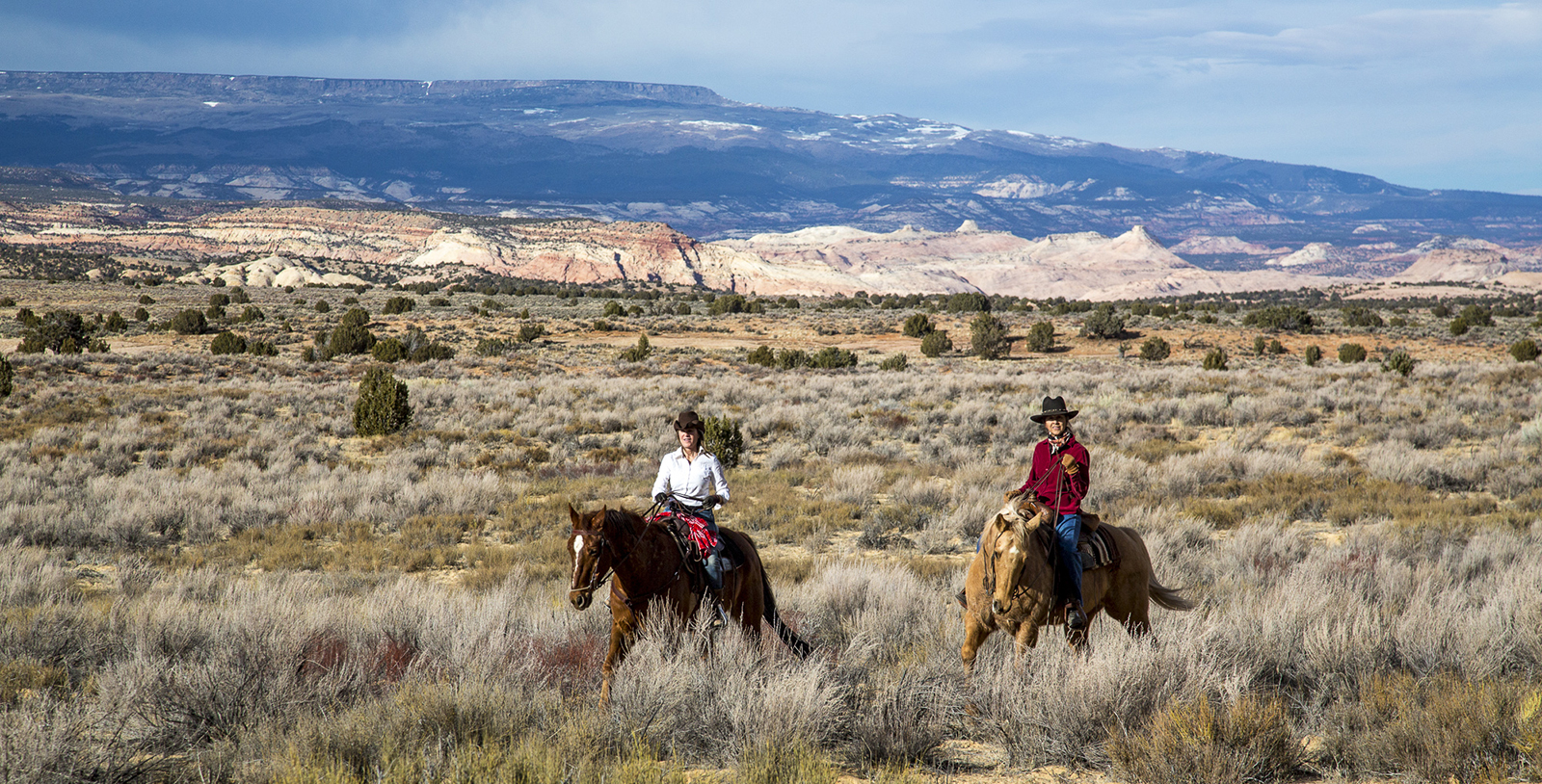 Grand Staircase-Escalante National Monument Advisory Board
Monument Home   | Visitor Centers  |  Science and Research 
Grazing Plan Amendment  |  Artist in Residence  |  Safety and Conditions
The Grand Staircase-Escalante National Monument (GSENM) Advisory Committee (MAC) was established to advise Monument managers on science issues and the achievement of Management Plan objectives.
Committee Composition
The MAC is comprised of 15 members, seven of which are scientists representing the areas of archaeology, paleontology, geology, botany, wildlife biology, social science and systems ecology.  In addition to the scientists, there are eight other Committee members: one local elected official from both Kane and Garfield Counties, one from State government, one from Tribal government, one from the environmental community, one educator, one from the outfitter and guide community operating within the Monument, and one from the ranching community operating within the Monument.
The seven scientists are "Special Government Employees" because of their specialized knowledge with their respective desciplines.  The other eight Committee members are Representatives of their constituent groups.
Committee Membership
To obtain MAC members, GSENM announces a 45-day open "Call for Nominations" period in the Federal Register.  News releases are sent to all major media outlets throughout the state to solicit nominations.  The Call for Nominations is also posted on the BLM-Utah and GSENM websites.
The GSENM Manager, with input from the Associate and Assistant Monument Managers, selects the nominees.  The recommendations are forwarded to the Utah State BLM Director and Governor of Utah for concurrence.  The recommendations are then forwarded to the BLM Director, before being sent on to the Department of the Interior (DOI) and DOI White House Liaison for vetting and approval.  Committee members are appointed by the Secretary of the Interior.
MAC members normally serve three-year terms, and can be re-nominated to serve additional terms.
RAC RESOURCES 
Meeting Notes:
CONTACT INFORMATION
Larry Crutchfield
Public Affairs Officer
Grand Staircase-Escalante National Monument
Kanab Headquarters
669 South Highway 89A
Kanab, UT 84741
Phone: 435-644-1209
Fax: 435-644-1250
Email: lcrutchf@blm.gov