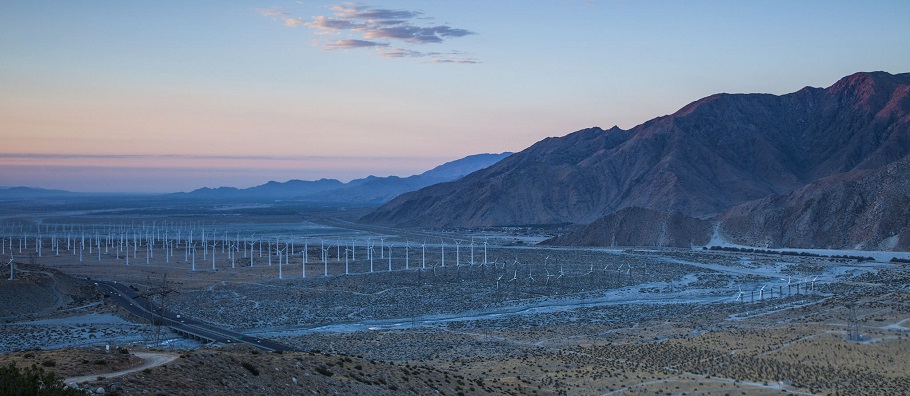 Center Content:
Energy for Today and Tomorrow
An increasing amount of the energy that powers American homes and businesses is generated on public lands managed by the BLM. Vast stretches of these lands hold great potential for development of renewable energy by harnessing the sun, wind and geothermal deposits. The BLM is leading the way in allowing for orderly, environmentally responsible development of these sources by companies that will carry power to growing markets in the West and Southwest.
Public lands also are the proven repositories of oil, natural gas, and coal. By applying modern environmental laws, regulations, and standards coupled with sound science and dynamic public input, the BLM manages development of these resources in ways to benefit the public by supporting local economies and providing dependable domestic energy. As the administrator of the Federal government's onshore oil and gas program, the BLM seeks to minimize land disturbance from development by working with operators and other stakeholders to develop the best management practices to minimize project footprints and fragmentation of wildlife habitat.
Each of these energy sources brings revenue to the U.S. Treasury and to the states where the energy source is developed.