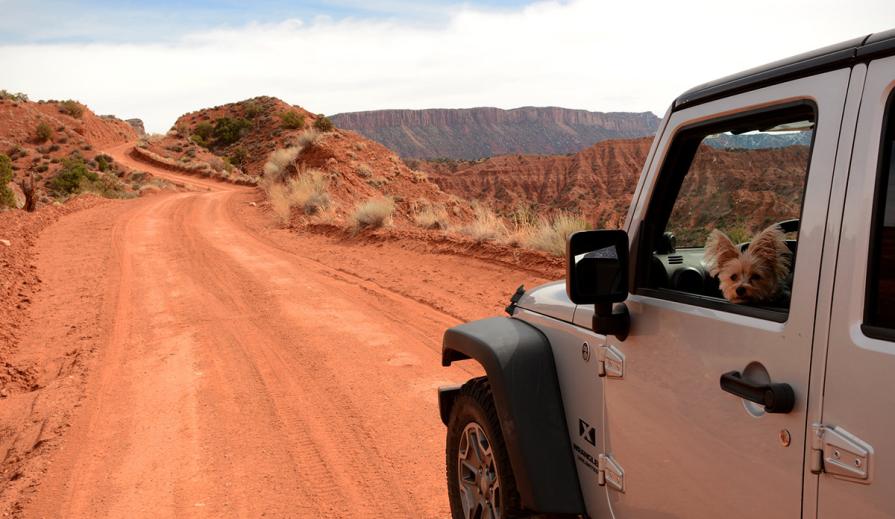 Utah Trails and Travel Maps By Field Office
The BLM in Utah manages nearly 8,000 miles of roads and over 2,000 miles of trails. This network of roads and trails is an integral part of Utah's infrastructure, providing access for recreation, commercial activities, and administrative operations - such as wildfire management and conservation efforts. The far-reaching benefits stemming from BLM Utah lands include resource harvesting and energy production as well as recreational opportunities, including scenic driving, camping, biking, hunting, and fishing. 
Growing travel demand have increased the public use of Utah's transportation network. These demands do not only affect the transportation system, but they also pose significant risk to the local ecosystems and America's cultural history. Before exploring this transportation network, please watch the movie below and review the Ten Travel Tips. Ride on designated routes and remember that respected access is open access.
Kanab
OHV Designations
Route Designations
Right of Way Restrictions
Moab
Designated Motorcycle/ATV Routes
Designated Mountain Bike Singletrack Trails
Price
OHV Area Designations
OHV Route Designations
Richfield
OHV Area Designations
Route Designations
Georeferenced Richfield
Fremont River
Henry Mountains
North Wash
Piute County
Robbers Roost
Sevier County
Sevier, Piute, Sanpete and West Wayne Counties
Wayne County West
Sanpete County