Center Content:
Frequently Requested Maps 
Find our most frequently used and requested national map products below.  Visit region-specific pages for planning and project maps, recreation maps, and more.
1. Administrative Boundaries Map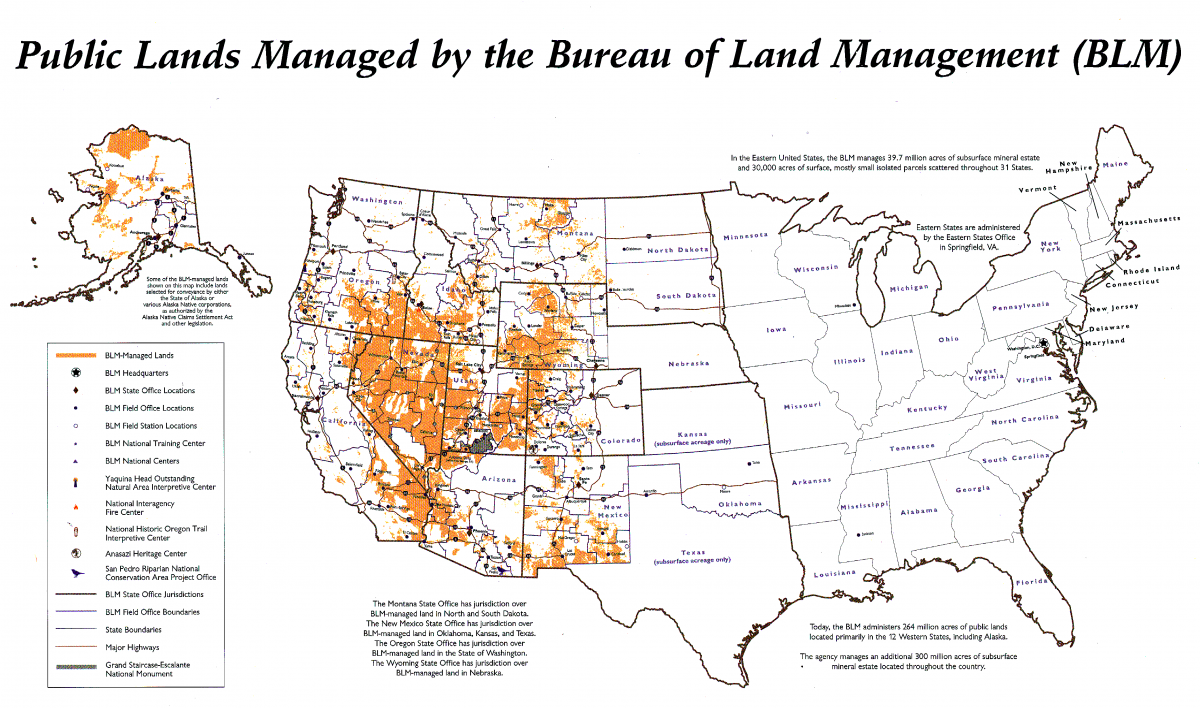 View our interactive administrative boundaries map.
Find national and state Federal Land Records.
2. Landscape Approach Portal
The BLM's Landscape Approach Data Portal is a one-stop source for geospatial data, maps, models, and reports produced by BLM's landscape initiatives including:
Assessment, Inventory & Monitoring (AIM) strategy
BLM National Data
Fire and Invasives Assessment (FIAT) program
Greater Sage-Grouse (GRSG)
Rapid Ecoregional Assessments (REAs)
Secretarial Order 3336, Integrated Rangeland Fire Management Strategy (SO3336)
Visit the Landscape Approach Data Portal site.
3. Planning and NEPA Maps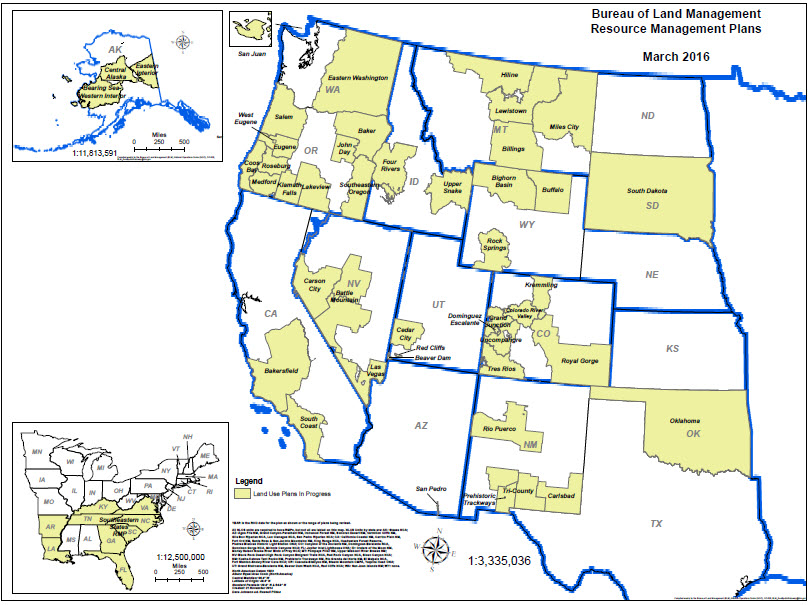 Download national maps of our land use planning areas:
4. Wild Horse and Burro Maps
The BLM's Wild Horse and Burro interactive webmap enables users to access and explore data related to the management of wild horses and burros. Using this map, you can:
Find the nearest location to adopt or purchase a wild horse or burro
Explore the different herds that roam free on BLM-managed public lands
View other related data on wildland fires and drought
Visit the Wild Horse and Burro pages for our new interactive map and frequently requested downloadable maps.