Oregon BLM Technical Notes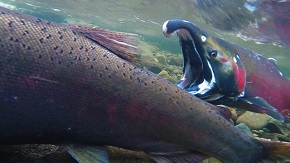 Listed below are Technical Notes published by the BLM Oregon State Office. They cover a variety of topics specific to the needs and processes of BLM Oregon including wildlife, vegetation, and water resources.
If an item does not have a link, please contact the BLM Library for access.
---
Oregon BLM Technical Note 1
Use of Juniper Trees to Stabilize Eroding Streambanks on the South Fork John Day River
Sheeter, Claire
1981
Oregon BLM Technical Note 2
A Different Look at the Cooperative Animal Damage Study
Batdorff, Fauss
1981
Oregon BLM Technical Note 3
Stream Ordering: A Tool for Land Managers to Classify Western Oregon Streams
Boehne, House
1983
Oregon BLM Technical Note 4
Wildlife-Reforestation Problems and Seeling Protection in Western Oregon: Review and Current Knowledge
Campbell, Evans
1984
Oregon BLM Technical Note 5
Evaluation of Seedling Protection Materials in Western Oregon
Campbell, Evans, Hartman
1983
Oregon BLM Technical Note 6
Evaluation of Stream Rehabilitation Projects: Salem District (1981-1988)
House, Crispin, Monthey
1990
Oregon BLM Technical Note 7
Economic Analyses of the Value of Large Woody Debris as Salmonid Habitat in Coastal Oregon Streams
House, Crispin
1990
Oregon BLM Technical Note 9
Preliminary reconstruction and analysis of change in forest stand age classes of the Oregon Coast Range from 1850 to 1940
Teensma, Rienstra, Yelter
1991
Oregon BLM Technical Note 936-01
Problem Analysis for the Vegetation Diversity Project: a research and demonstration program to restore and maintain native plant diversity on deteriorated rangelands of the Great Basin and Columbia Plateau
Pyke, Borman
1993