Journals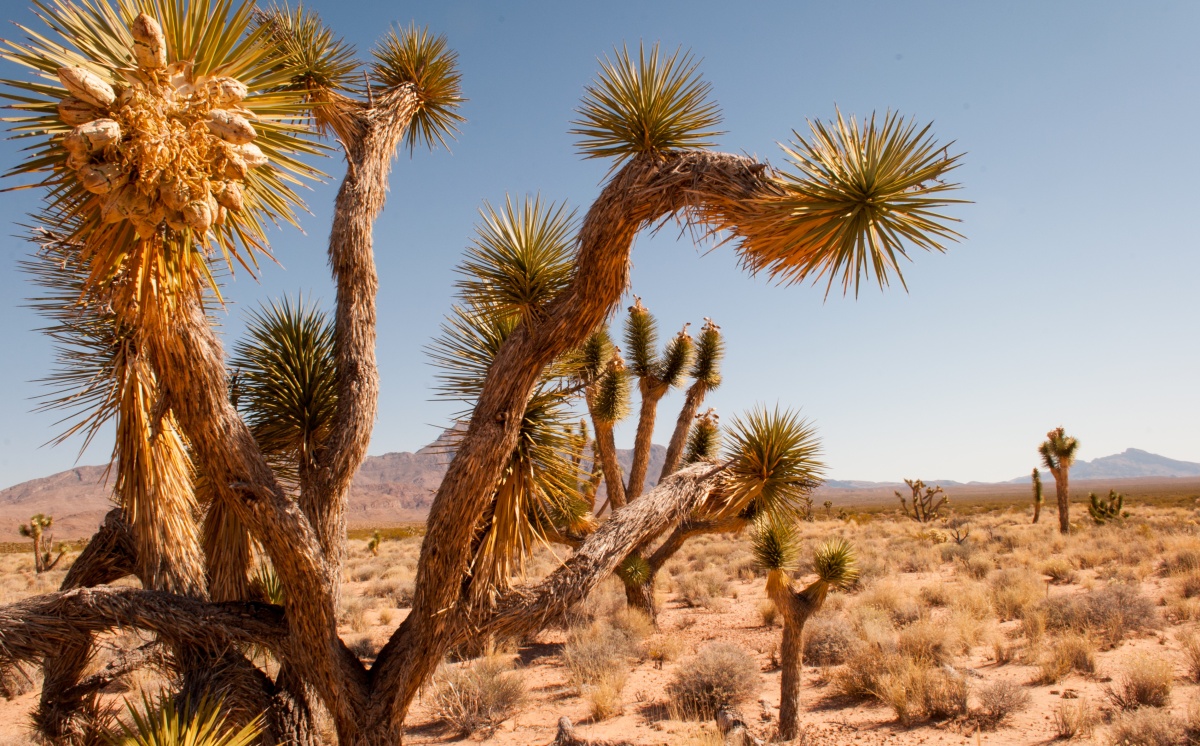 The BLM Library subscribes to thousands of professional journals providing BLM employees access to current scientific literature. The Library also subscribes to titles relevant to current affairs and general interest within the context of natural resources management and public policy.
Resources are made available to BLM employees, and is authenticated by IP address. Many electronic titles are also are held in print form at the BLM Library. Some journals have restrictions, please read more about the "moving wall" and read our copyright advisory on this page.
Use the search box below to search by title, words, or ISSN. For a complete A to Z list check here. If you already have a citation and want full text, try using the Citation Search tool.
Don't see what you need? Can't access an article in full text? We can help! For assistance, please contact the library at blm_library@blm.gov.
JOURNALS A - G

A

---

AAPG Bulletin (American Association of Petroleum Geologists) - full text

Agricultural Research - full text 1995-present; tables of content and abstracts only before 1995

Agronomy Journal - tables of content and abstracts with select full text

AMBIO: A Journal of the Human Environment - full text

American Anthropologist - full text with 7-year moving wall

American Antiquity - full text

American Ethnologist - full text with 7-year moving wall

American Fern Journal - full text

American Forests magazine - full text

American Journal of Archaeology - full text with 5-year moving wall

American Journal of Botany - full text with 5-year moving wall; some new and advance articles may be available on the publishers website

American Libraries - full text

American Midland Naturalist - full text

American Mining Congress Journal - full text (page scans on Internet Archive)

American Museum Novitates - full text

The American Naturalist - full text with 5-year moving wall

Annals of the Entomological Society of America - full text

Annals of the Missouri Botanical Garden - full text with 3-year moving wall

Applied Animal Behaviour Science - full text 2014-present

Applied Vegetation Science - full text with 3-year moving wall

Archaeological Reports - full text

Archaeology Southwest - full text

Architect: The Magazine of the American Institute of Architects - full text

Arctic Research of the United States (National Science Foundation) - full text

Arid Land Research and Management - tables of content and abstracts with select full text; formerly Arid Soil Research and Rehabilitation

Arid Lands Newsletter - full text

Arid Soil Research and Rehabilitation - tables of content and abstracts with select full text; continued by Arid Land Research and Management after 2000

Arizona Geology Magazine - full text

ARMA (Association of Records Managers and Administrators) Records Management Quarterly - contact blm_library@blm.gov for assistance

Audubon - full text

The Auk - full text

Avian Diseases - full text

 

B

---

Bears: Their Biology and Management - full text; continued by Ursus after 1997

Biodiversity Letters - full text; continued by Diversity and Distributions after 1996

Biological Conservation - full text 1995-present; tables of content and abstracts only before 1995

Biology of Reproduction - full text

BioScience - full text

Biotropica - full text with 5-year moving wall

BLM Alaska Frontiers - full text

Bloomberg Businessweek - full text

Botanical Gazette - full text; continued by International Journal of Plant Sciences after 1991

The Botanical Review - full text; earlier issues available via JSTOR

Botany - full text with 12-month moving wall available through Ebsco's Academic Search Premier (2008-present) database (via DOI Library); formerly Canadian Journal of Botany through 2007

Brittonia - full text

The Bryologist - full text

Budget and Program Newsletter - contact the library to receive via e-mail

Building Green - full text

Bulletin of the American Museum of Natural History - full text

Bulletin of the Ecological Society of America - full text

Bulletin of the Torrey Botanical Club - full text; continued by Journal of the Torrey Botanical Society after 1996

 

 C

---

California Agriculture - full text

California Fish and Wildlife Journal - full text for past 3 years

Canadian Journal of Botany - full text available through CJB website (1951-1995); Ebsco's Academic Search Premier (2001-2007) database (via DOI Library); continued by Botany after 2007

Canadian Journal of Fisheries and Aquatic Sciences - full text 1996-present; tables of content and abstracts only before 1996

Canadian Journal of Forest Research - full text 1996-present; tables of content and abstracts only before 1996

Canadian Journal of Plant Science - full text with 1-year moving wall

Canadian Journal of Soil Science - full text with 1-year moving wall

Canadian Journal of Zoology - full text available (1951-1995); tables of content and abstracts only (1996-present) 

ClimateWire - contact the library for full text articles and/or to receive email newsletters

Climatological Data Publications (NOAA Satellite and Information Service) - data by state

Coal Age - full text

Colonial Waterbirds - full text; continued by Waterbirds

Communications of the ACM (Association for Computing Machinery) - full text

Computers in Libraries - tables of content and abstracts with select full text

ComputerWorld - full text

The Condor - full text

Conservation Biology - full text with 10-year moving wall; issues within wall may be available via Wiley Online

Conservation Ecology: see Ecology and Society

Conservation in Practice: see Conservation Magazine

Conservation Magazine - full text

Copeia - full text

Cultural Anthropology - full text with 7-year moving wall

 

D

---

Denver University Law Review - full text

Desert Plants - tables of content only

Diversity and Distributions - full text with 10-year moving wall

 

E

---

E&E (Environment & Energy) Daily - contact the library for full text articles and/or to receive email newsletters

E&E (Environment & Energy) News PM - contact the library for full text articles and/or to receive email newsletters

Earth Magazine - tables of content with select full text

Earth Surface Processes and Landforms - tables of content and abstracts with select full text

Ecological Applications - full text; most recent issues may be available via Wiley Online

Ecological Economics- full text

Ecological Indicators - full text

Ecological Monographs - full text; most recent issues may be available via Wiley Online

Ecological Restoration - full text

Ecology - full text; most recent issues

Ecology and Society - full text

Economic Geology - full text 2000-present; tables of content and abstracts only before 2000

Ecosphere - full text

Ecosystems - full text with 3-year moving wall

Endangered Species Update (Univ. of Michigan) - tables of content and abstracts only

EnergyWire - contact the library for full text articles and/or to receive email newsletters

Entomologica Americana - full text

Environment (magazine) - mostly full text, some abstracts only

Environment and Behavior - tables of content and abstracts only

Environmental Building News - see Building Green

Environmental Entomology - full text 2000-present; tables of content and abstracts only before 2000

Environmental Management - tables of content and abstracts with select full text

Environmental Science and Technology - tables of content and abstracts only

Environmental Toxicology and Chemistry - tables of content and abstracts via the publisher's website; full text articles with a 12-month moving wall via the Ebsco database

Ethnohistory - full text through 1999; tables of content and abstracts only after 1999

European Journal of Soil Science - tables of content and abstracts only; formerly Journal of Soil Science

Evolution - full text with 3-year moving wall

 

F

---

Federal Computer Week - full text

Federal Times - full text

Fire Management Today - full text

Fisheries - full text 1997-present; tables of content and abstracts only before 1997

Forest Ecology and Management - full text

Forest Products Journal - full text via Ebsco database

Forest Science - full text

The Forestry Chronicle - tables of content and abstracts only

Frontiers in Ecology and the Environment - full text

Functional Ecology - full text with 5-year moving wall

 

G

---

Geology - full text

Geomorphology - full text

Geophysics - tables of content and abstracts only

Geotimes - tables of content only; continued by Earth Magazine

GeoWorld - contact blm_library@blm.gov for assistance, formerly GIS World 

Global Ecology and Biogeography - full text with 10-year moving wall

Global Environmental Change - tables of content and abstracts with select full text

Glyphs - full text

Government Computer News - full text

Government Executive - full text

Great Basin Naturalist: see Western North American Naturalist

Great Plains Natural Resources Journal: see Sustainable Development Law Journal

Great Plains Research: A Journal of Natural and Social Sciences: full text- 1991-2013; 2014-Present

Greener Roadsides: see Successes in Stewardship

GreenWire - contact the library for full text articles and/or to receive email newsletters

Ground Water - tables of content and abstracts with select full text via the publisher

Ground Water Monitoring and Remediation - tables of content and abstracts via the publisher; full text with a 12- month delay via Ebsco database

GSA Bulletin (Geological Society of America) - tables of content and abstracts via the publisher; full text via Ebsco database

GSA Today (Geological Society of America) - full text  - Online access is currently unavailable; contact blm_library@blm.gov for assistance

JOURNALS H - O

---

Harvard Business Review - tables of content with select full text

Headwaters (Colorado Foundation for Water Education) - full text

Herpetologica - full text

Herpetological Conservation and Biology - full text

Herpetological Monographs - full text

High Country News - contact the library for full text articles (BLM employees only)

Historical Archaeology - tables of content and abstracts only

Hold Your Ground e-newsletter (from Land and Water magazine) - full text of current issue

Human Dimensions of Wildlife - tables of content and abstracts only via Ebsco database

Human Ecology - tables of content and abstracts only via JSTOR; full text with a 12-month delay via Ebsco

Hydro Review - full text

Hydrological Science and Technology - tables of content only

 

---

Ibis - tables of content and abstracts only; full text with a 12-month delay via Ebsco

Information Today - tables of content and abstracts with select full text

Information Week - tables of content only; full text with free account

Intermountain Journal of Sciences - subject index only

International Journal of Applied Earth Observation and Geoinformation - tables of content and abstracts with select full text

International Journal of Geographical Information Science - tables of content and abstracts only

International Journal of Historical Archaeology - tables of content and abstracts with select full text

International Journal of Plant Sciences - full text with 5-year moving wall

International Journal of Wilderness - full text

International Journal of Wildland Fire - full text

International Water Power and Dam Construction - full text

International Wildlife magazine (National Wildlife Federation) - full text 1990-2001; absorbed by National Wildlife magazine in 2002

 

---

Journal of Animal Ecology - full text with 5-year moving wall

Journal of Applied Ecology - full text with 5-year moving wall

Journal of Aquatic Animal Health - full text 1997-present; tables of content and abstracts only before 1997

Journal of Archaeological Science - full text from 2014-present

Journal of Arid Environments - tables of content and abstracts with select full text

Journal of Biogeography - full text with 10-year moving wall

Journal of California and Great Basin Anthropology- tables of content and abstracts with select full text

Journal of Ecology - full text with 5-year moving wall; issues within wall may be available issues within wall may be available via Wiley Online

Journal of Environment and Development - tables of content and abstracts only

Journal of Environmental Management - tables of content and abstracts only

Journal of Environmental Quality - full text from 2001-present; tables of content and abstracts only before 2001

Journal of Equine Science - full text from 2014-present

Journal of Experimental Botany - full text from 2000-present; tables of content and abstracts only before 2000

Journal of Field Archaeology - tables of content and abstracts only

Journal of Field Ornithology - full text with 3-year moving wall

Journal of Forestry - full text from 1997-Present;  1918-1921 available via Biodiversity Library

Journal of Geology - tables of content and abstracts with select full text

Journal of Herpetology - full text

Journal of Hydraulic Engineering - tables of content and abstracts only

Journal of Insect Science - full text

Journal of Interlibrary Loan, Document Delivery & Electronic Reserve - tables of content and abstracts only

Journal of Irrigation and Drainage Engineering - tables of content and abstracts only; full text from 1995-present with a 12-month delay via Ebsco

Journal of Mammology - full text

Journal of Northwest Anthropology - Access for BLM employees located through the SPP; full text from Vol. 45 - 55 (2016-2021) and table of contents from Vol. 1 - 55.

Journal of Paleontology - full text

Journal of Parasitology - full text

Journal of Range Management - continued by Rangeland Ecology & Management after 2004

Journal of Raptor Research - full text; issues from 1987-2005 may be available via SORA

Journal of Soil and Water Conservation - tables of content and abstracts with select full text

Journal of Soil Science - tables of content and abstracts only; continued by European Journal of Soil Science after 1993

Journal of the Air & Waste Management Association - full text with 1-year moving wall; 2004-2011 available via Ebsco database

Journal of the American Water Resources Association - full text from 1997-present; tables of content and abstracts only before 1997

Journal of the Arizona-Nevada Academy of Science - full text

Journal of the New York Entomological Society - continued by Entomologica Americana after 1999

Journal of the Ohio Herpetological Society - full text; continued by Journal of Herpetology after 1995

Journal of the Torrey Botanical Society - full text with 3-year moving wall

Journal of Tropical Ecology - full text with 5-year moving wall

Journal of Vegetation Science - full text; earlier issues available via JSTOR

Journal of Vertebrate Paleontology - full text; earlier issues available via JSTOR

Journal of Wildlife Diseases - full text 

Journal of Wildlife Management - full text 2004-present via the publisher's website; full text 1937-2014 via JSTOR; full text 2004-2011 via BioOne

Journal of Zoo and Wildlife Medicine - full text

 

---

Kiva - tables of content and abstracts only

 

---

Land and Water (magazine) - full text; limited archives

Land Letter - full text; was absorbed by Greenwire

Landscape Ecology - tables of content and abstracts with select full text

Library of Congress Information Bulletin - full text

Limnology and Oceanography - full text with 3-year moving wall

 

---

Macworld (magazine) - full text

Madrono - full text 2005 through current; older issues (years 1923-2013) available via Biodiversity Heritage Library

Maine Naturalist - continued by Northeastern Naturalist after 1996

Mammalian Species - full text with 3 year moving wall; earlier issues available via JSTOR

Marine and Coastal Fisheries - full text

Mining Engineering (magazine) - tables of content and abstracts only

Missouri Botanical Garden Annual Report - full text

 

---

National Parks (magazine) - full text; older issues available via Google Books

National Wildlife (magazine)- full text; archives sorted by subject rather than date

Native Plants Journal - full text

Natural Areas Journal - tables of content and abstracts with select full text via BioOne

Nature - tables of content and abstracts with select full text

New Phytologist - full text with 3-year moving wall; issues within wall may be available via Wiley Online

North American Journal of Aquaculture - full text from 1997-present; tables of content and abstracts only before 1997

North American Journal of Fisheries Management - full text from 1997-present; tables of content and abstracts only before 1997

Northern Miner - full text; login info for BLM employees can be accessed via link

Northeastern Naturalist - full text with 3 year moving wall; earlier issues available via JSTOR

Northwest Science - full text; earlier issues earlier issues available via Northwest Science as full text scans

 

---

Oecologia - tables of content and abstracts with select full text

Oikos - full text with 7-year moving wall; issues within wall may be available via Ebsco or via the publisher

Oil & Gas Journal - contact the library to receive current issue via e-mail

Ornithological Monographs - full text

Our Public Lands - some issues available online via BLM Digitized Collection on Internet Archive; contact the library for assistance for issues not found online

JOURNALS P- Z

P

---

Paleobiology - full text; earlier issues available via JSTOR

Park Science - full text

PC Magazine - full text

Petroleum News - contact the library to receive via e-mail

Photochemistry and Photobiology - full text

Photogrammetric Engineering & Remote Sensing (PE&RS) - limited full text online.  Contact blm_library@blm.gov for more information

Plains Anthropologist - full text

PLoS (Public Library of Science) Biology - full text

Point of Beginning (POB) - full text

Prairie Naturalist - contact the library for access

Proceedings of the Colonial Waterbird Group - full text; continued by Waterbirds

Proceedings of the National Academy of Sciences - full text

The Professional Geologist - full text

Professional Surveyor Magazine - full text

The Progressive Fish-Culturist - full text from 1997-present; continued by North American Journal of Aquaculture after 1998

Public Land and Resources Law Review (Univ. of Montana School of Law) - full text also available via Ebsco

Public Lands News - contact the library to receive current or past issues via e-mail (BLM Employees Only)

The Public Manager - full text

 

Q

---

Quarterly Review of Biology - full text with 5-year moving wall; issues within wall may be available via Ebsco

Quaternary Research - tables of content and abstracts with select full text

 

R

---

Rangeland Ecology & Management - full text; earlier issues available via JSTOR; formerly Journal of Range Management

Rangelands - full text; earlier issues available via JSTOR

Recent Publications of the Pacific Northwest Research Station - full text

Remote Sensing of the Environment - tables of content and abstracts with select full text

Renewable Resources Journal - full text

Restoration Ecology - full text from 1997-present with tables of content and abstracts only before 1997; full text from 1993-present with a 12-month moving wall available via Ebsco

River Research and Applications - full text from 1996-present; tables of content and abstracts only before 1996

Roads and Bridges - full text

Rocky Mountain Mineral Law Foundation Journal - indices by subject, author, and article but no access to articles; contact the library for assistance

 

S

---

SAA Archaeological Record (Society for American Archaeology) - full text

Science - full text with 5-year moving wall; issues within wall may be available from publisher (one year after publication) with free account

Science and Public Policy - full text from 2003-present with a 12-month moving wall  

Science News - full text

Scientific American magazine - tables of content and previews only

Sierra (magazine, Sierra Club) - full text; earlier issues available via Ebsco

Society & Natural Resources - full text from 1997-present; tables of content and abstracts only before 1997

Society of Wetland Scientists Bulletin - full text

Soil Science - tables of content and abstracts only

Soil Science Society of America Journal - full text from 2000-present; tables of content and abstracts only before 2000

Southeastern Naturalist - full text

The Southwestern Naturalist - full text; earlier issues available via JSTOR

Studies in Avian Biology - full text

Successes in Stewardship (Federal Highway Administration newsletter) - full text

Sustainable Development Law Journal - full text via HeinOnline database

Systematic Biology - full text

Systematic Botany - full text; earlier issues available via JSTOR

Systematic Zoology - full text; continued by Systematic Biology after 1991

 

T

---

Transactions of the American Fisheries Society - full text from 1997-present; tables of content and abstracts only before 1997

Transactions of the Annual Meetings of the Kansas Academy of Science - full text; earlier issues available via JSTOR

 

U

---

University of Denver Water Law Review - full text

Ursus - full text; earlier issues available via JSTOR

Utah Science - full text

 

W

---

The Water Report - full text

Water Research - table of content and abstracts only

Water Resources Research - tables of content and abstracts only

Waterbirds: The International Journal of Waterbird Biology - full text with 5 year moving wall

Weatherwise - full text

Weed Science - full text; earlier issues available via JSTOR

Weed Technology - full text; earlier issues available via JSTOR

Western Birds - full text

Western Journal of Applied Forestry - tables of content and abstracts only

Western North American Naturalist - full text

Western Water - access to each issue's title story and news bits only

Western Wildlife - full text; formerly Transactions of the Western Section of The Wildlife Society

Wetlands - full text

Wildfire (magazine) - full text

Wildland Firefighter - not available online; contact the library for assistance

Wildlife Biology - full text with 3-year moving wall

Wildlife Monographs - full text; earlier issues available via JSTOR

The Wildlife Society Bulletin - full text

The Wilson Bulletin - full text; continued by The Wilson Journal of Ornithology after 2005

The Wilson Journal of Ornithology - full text

Women in Natural Resources - full text

World Archaeology - full text