BLM Wyoming History
Wyoming is a state of firsts: first woman justice of the peace – Esther Hobart Morris in 1870; first national park – Yellowstone National Park in 1872; first national forest – Shoshone National Forest in 1891; first national monument – Devils Tower in 1906; and first woman governor – Nellie Tayloe Ross in 1925. 
BLM-managed public land in Wyoming is no exception and contains many of its own firsts.  Como Bluff in southeastern Wyoming was one of the first areas where Late Jurassic (150 million years old) dinosaur skeletons were discovered in the late 1800s.  "Big Al," one of the most complete Allosaurus skeletons ever found, was uncovered in northern Wyoming in 1991.  
The Finley site, north of Rock Springs, was one of the first Paleoindian sites investigated by professional archaeologists in North America.  It contains prehistoric projectile points called Scottsbluff and Eden points that date back to the end of the Paleoindian period, around 9,000 years ago.  The Finley site is where the Eden point was first excavated, and research at this site contributed heavily to the formation of Early Man studies in North America. 
These are some of the ancestors of the Native American tribes who came to inhabit Wyoming. These ancestors were mostly nomadic, following food sources across the plains.  Eventually, many tribes called Wyoming home, including the Arapaho, Arikara, Bannock, Blackfeet, Cheyenne, Crow, Gros Ventre, Kiowa, Nez Perce, Sheep Eater, Sioux, Shoshone and Utes.  Stone circles, rock cairns, arrow heads and other evidence of those earlier civilizations are still found on Wyoming public lands.
In 1803, the Louisiana Purchase doubled the size of the expanding United States and a large part of what is now Wyoming became an official part of the country.  Over the next 100 years, explorers, surveyors, mountain men, pioneers, Pony Express riders and homesteaders crisscrossed the state, leaving their imprint on public lands.
The transcontinental railroad, completed in 1869, left an indelible mark on southern Wyoming.  It was financed in part by land grants to the railroad under the Union Pacific Act of 1862.  Congress granted every other section (one square mile) of land within 20 miles of the railroad to the Union Pacific, which tried to sell it to raise capital for the venture.  The land could then be sold for a profit at a later date.  This was not practical in the vast semi-arid rangelands of the West.  Many sections in remote areas remained unsold and in government possession, leaving a permanent checkerboard pattern of alternating public and private land.
In 1935, Grazing District No. 1 was established in Worland.  At the same time the First Grazing Office opened in Rawlins.  These were a result of the 1934 Taylor Grazing Act.
The BLM was established in 1946 and Raymond Best became the first Wyoming state director.  Lowell Puckett took over a short time later.  For the past 70 years, BLM public lands in Wyoming have led the way in energy development.  Over the years, Wyoming has been first in coal, trona, bentonite and uranium production as well as a leader in oil and gas production. 
Wyoming has more intact segments of historic trails than any other state, and hosts the largest population of Greater Sage-grouse in the country.  Wyoming still has almost as many pronghorn as the state has residents, and even more people come from all over the world to recreate in the Cowboy state.
Learning from the past and managing BLM Wyoming's public lands for multiple-use and sustained yield into the future will continue to be a No. 1 priority.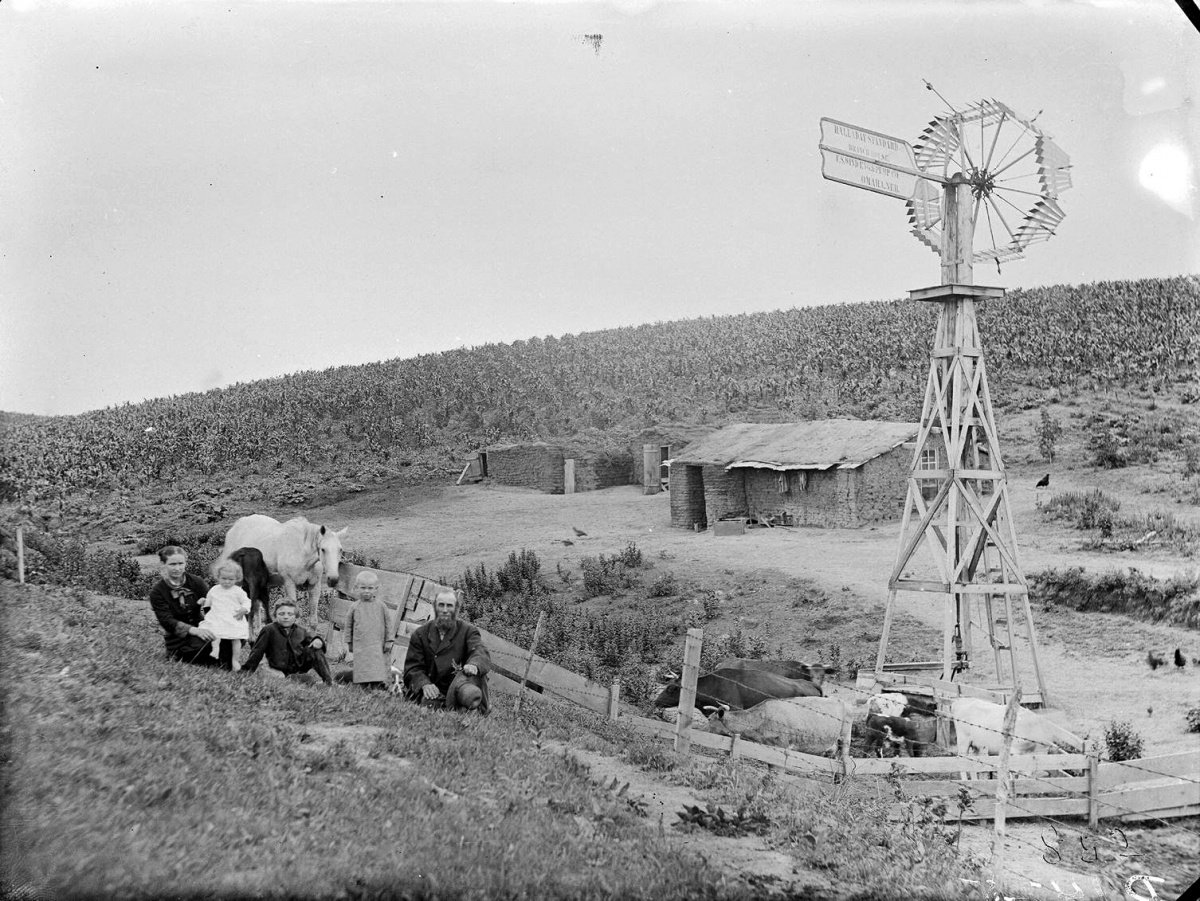 Check out great historical land management photos on BLM Wyoming's Flickr.