Center Content: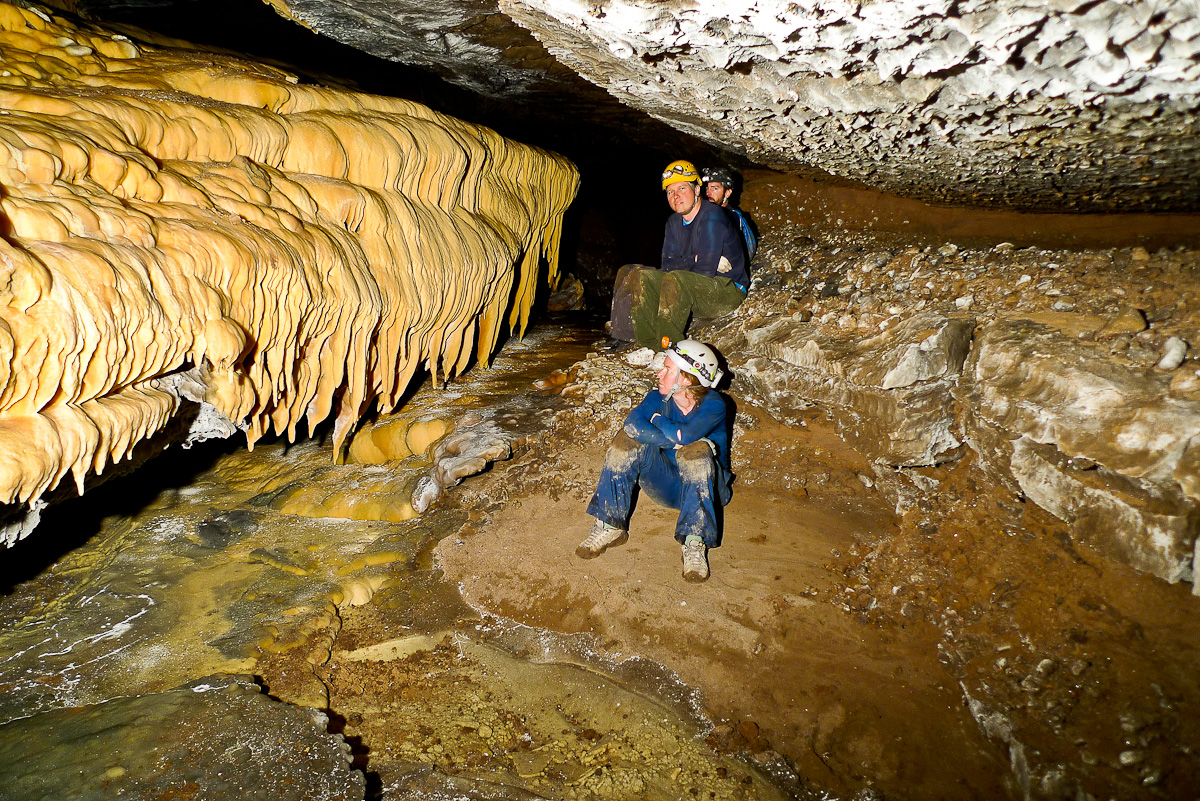 New Mexico Recreation Partnerships
Fort Stanton Cave is part of the Fort Stanton-Snowy River National Conservation Area (NCA), a 25,080 acre area that was established in 2009 to conserve and enhance the unique and nationally important historic, cultural, scientific, archaeological, natural, and educational subterranean cave resources of the Fort Stanton-Snowy River cave system. Fort Stanton Cave, an extensive limestone cave within the NCA is over 26 miles long making it the third longest cave in New Mexico, the 20th longest cave in the U.S., the 76th longest in the world, and the largest cave managed by the BLM. Modern-day cavers have been exploring its passages for over 50 years and continue their explorations and study as part of the Fort Stanton Cave Study Project (FSCSP).
The FSCSP is a non-profit organization whose mission is to conduct and promote exploration, public education, scientific research, and environmentally sound management of the caves and karst within and surrounding the NCA. This organization, comprised of around 200 volunteers, has been pursuing these activities for over 40 years, taking Fort Stanton Cave from a well-known popular recreational cave, to a world class, scientifically extraordinary system.
Featured Partner
As part of the Interior Department's youth initiative to engage the next generation of outdoor stewards and inspire millions of young adults to play, learn, serve and work in the great outdoors, Secretary of the Interior Sally Jewell launched a nationwide effort in 50 U.S. cities to increase awareness, support, and participation in outdoor programs.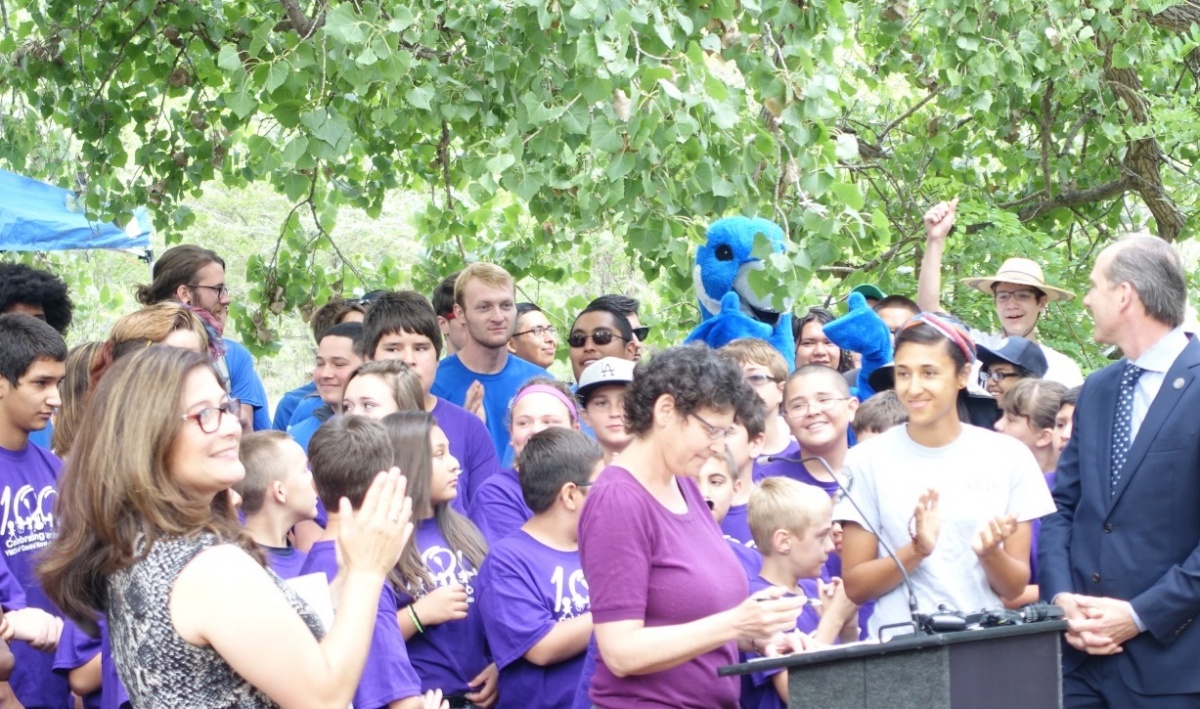 The Department, in conjunction with the YMCA of Central New Mexico and City of Albuquerque, held an event to kick off the initiative. The event was hosted by Maria "Pily" Rodriguez, a DOI/VISTA intern assigned to BLM's Kasha-Katuwe Tent Rocks National Monument (Monument).
In addition to hearing a short presentation about the Monument's youth initiatives, the crowd (including the Youth Conservation Corps, the Rocky Mountain Youth Corps, YMCA Youth Camp participants, Monument staff, and City of Albuquerque employees) also performed a service project.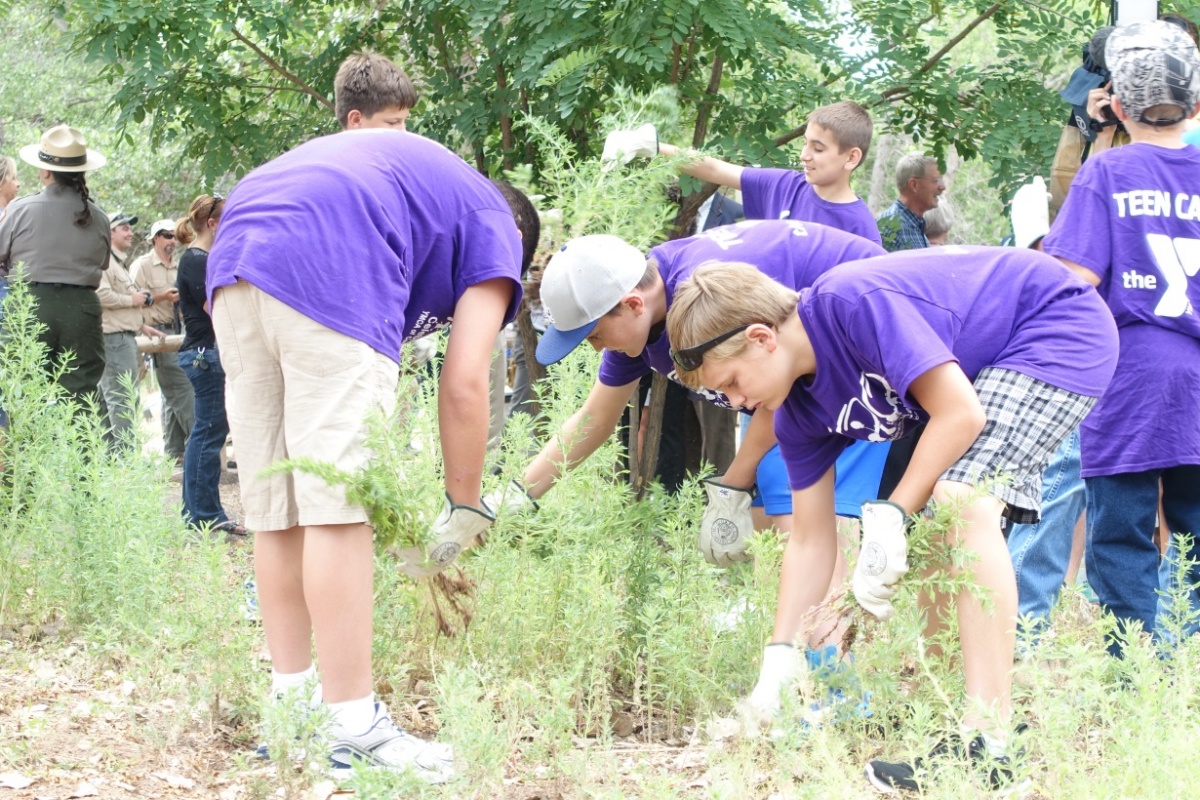 To build on the enthusiasm of the event, all partners present decided to hold a summit in August to discuss how to implement the 50 Cities initiative. This summit will identify opportunities and resources for meeting the Secretary's objectives of serving youth, gaining volunteers, and creating jobs.
The BLM Albuquerque District will be using its resources to help meet the Secretary's objectives through established educational programs, interpretative projects, youth hires, and internship programs.