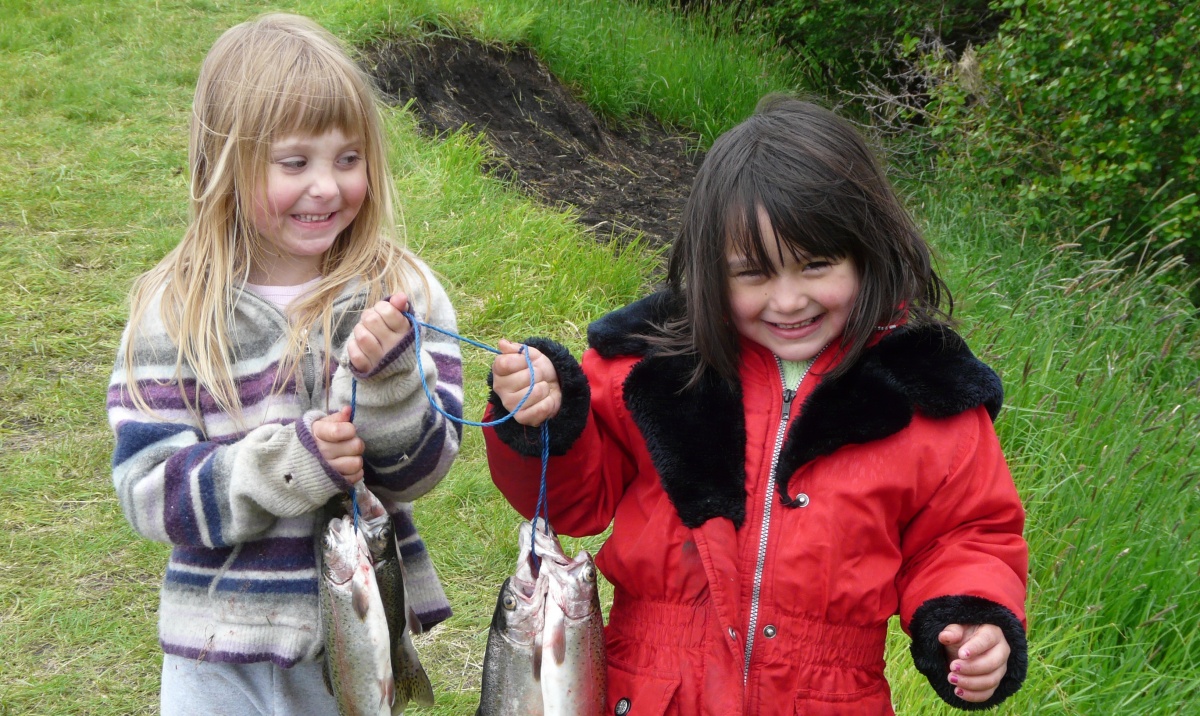 Idaho Recreation Partnerships
Idaho's public lands connect citizens with their natural environment and are valued by the community for their recreation opportunities and open spaces.  Local communities are natural partners for the BLM because public lands are often the backyard for many in the West.  
Partnerships help accomplish community goals and help stretch tax dollars through sharing limited funds.  The BLM works with local groups to promote the protection of special resources like caves and wildlife; maintains popular community trails; and helps visitors enjoy public lands and understand the value in conserving them.
Here are a few examples:
"Bird by Bird" connects students with nature through bird watching.
 BLM partners with Idaho Department of Fish & Game to host an annual free fishing day to introduce and teach new anglers how to fish.
Local caving groups work with the BLM to maintain caves, monitor special resources and offer public education.
Southwest Idaho's Ridge to Rivers Trail System is managed through a unique partnership among government agencies, private landowners, organizations and individuals.
Croy Creek Trail System near Hailey, Idaho was constructed in response to public demand and is maintained through community support.
Eagle Watch Week hosted by BLM and the Idaho Department of Fish & Game provide the opportunity to view and learn about bald eagles. 
Featured Partner: Interagency Partnership Manages Popular Boise Foothills Trail System
The Boise Foothills, rising above Idaho's Capitol and largest city, provide a postcard backdrop and serve as home to wildlife, plants, geology and historic features.  A network of roads and trails weaves through these hills, linking neighborhoods with public lands and people with their natural environment.  One of these links between people and the public lands is a partnership called the Ridge to Rivers Trail System.

This unique partnership includes government agencies, private landowners, organizations and individuals.  The system includes over 180 miles of public trails that cross eight jurisdictions and numerous private land parcels.  Its roads and trails meander through 80,000-plus acres of land between the Boise Ridge and the Boise River, and offer local access for hikers, runners, mountain bikers, equestrians and off-road vehicle riders. 
The area is served by the Hulls Gulch National Recreation Trail and Foothills Learning Center, where visitors can learn about the unique natural history of the Boise Foothills and the surrounding area.
Since 1992, the BLM has collaborated with the City of Boise, Ada County, Boise National Forest and the Idaho State Fish & Game Department to support, maintain and expand public access and use of these trails.  By sharing limited funds and specialized knowledge, this partnership has helped accomplish community goals and effectively leverage tax dollars. 
Landowners are important partners because many of the existing trails cross private lands.  The partnership has inspired many people to volunteer time and energy to help protect and maintain this public open space.  More than 2,000 annual volunteer hours have been logged caring for the foothills, a sure sign that this area is important to Treasure Valley residents. 
View a map of the Ridge to Rivers Trail system.
View the Ridge to Rivers Trail photo album on @BLMIdaho Flickr.