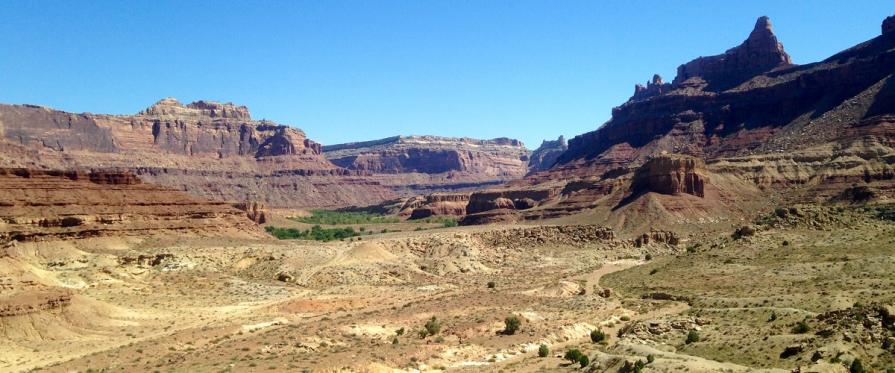 MEXICAN MOUNTAIN WILDERNESS STUDY AREA
Values
The landscape is characterized by features resulting from erosion of the multi-colored sedimentary rocks of the eastern San Rafael Swell. Brightly colored cliffs, buttes, ridges, alcoves, and pinnacles dominate the viewscape with elevations ranging from 4,700 feet in the southeast to 6,900 feet on Mexican Mountain. Roughly half the area is barren rock with pinyon-juniper woodlands, brush, and grass covering the remaining land. This vegetation along with riparian growth provides for diverse habitat making the WSA home to bighorn sheep, cougars, raptors, and several reptile species. Two endangered plant species (Maguire daisy, Wright fishhook cactus) may also occur within the unit.
Visitation Information
From Castle Dale drive south on Highway 10 approximately 1.5 miles to the Green River Cutoff Road. Turn east (right) onto Green River Cutoff Road and travel for approximately 15 miles to Buckhorn Draw Road. Turn south (right) on Buckhorn Draw Road. Drive 10 miles on Buckhorn Draw Road to Mexican Mountain Road.
Visitor Advisory
High-clearance 4WD and all-terrain tires are recommended, and are necessary if volunteers plan to travel past the Swinging Bridge Campground area. Mexican Mountain Road frequently experiences flash floods.