BLM Technical References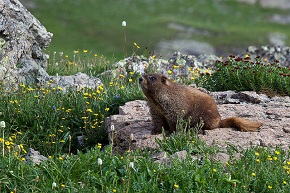 Technical references were developed in 1986 to expand on the concepts underlying technical notes. Technical references generally are lengthier than technical notes and may be produced as a collection of related documents about one subject, issued under a single BLM subject code. Although the information contained in a technical reference cannot establish policy, it can become policy through subsequent issuance as a directive, such as an instruction memorandum from the Washington Office or a BLM manual section.
For assistance accessing technical references, please contact the BLM Library. Print copies of select technical references may be available for purchase; for more information, contact the BLM's Printed Materials Distribution Services (PMDS) at BLM_OC_PMDS@blm.gov.  BLM employees may also visit the internal PMDS website for more information about acquiring printed materials.
---
The BLM Technical References listed below are organized as follows:
BLM Technical Reference Number
Title
Author
Date
---
HAZARDOUS MATERIALS MANAGEMENT (1703)/ ABANDONED MINE LAND MANAGEMENT (3720)

INTEGRATED RESOURCE MANAGEMENT (1730)

INTEGRATED RESOURCE DATA (1731)

INVENTORY AND MONITORING COORDINATION (1734)

RENEWABLE RESOURCE MONITORING (1735)

RIPARIAN AREA MANAGEMENT (1737)

STREAM CHANNEL CROSS SECTION SURVEYS AND DATA ANALYSIS (4341)

RANGELAND INVENTORY MONITORING AND EVALUATION (4400)

NATIONAL SCENIC AND HISTORIC TRAILS MANAGEMENT (6280)

TERRESTRIAL/UPLAND HABITAT MANAGEMENT, DEVELOPMENT, AND MAINTENANCE (6710)

VEGETATION MANAGEMENT (6711)

ROADS (9113)