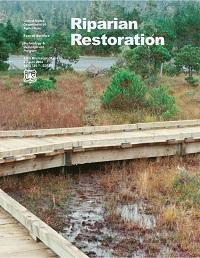 This guide was written for staff, managers, technicians, permittees, concessionaires, and volunteers— for anyone engaged in activities that could affect the health of a riparian ecosystem. It provides the basic principles and background information needed to carry out a restoration project.
The objectives of the guide are to:
Create an awareness of riparian values and ecosystems and how they function.
Show common impacts from recreation.
Provide examples of planning, design, and restoration techniques.
Foster an understanding of adapted management and of monitoring concepts.
Files
Publication Date
Tue, 12/19/2017
Organization
Collection: BLM Library
Category: Technical Reference
Keywords
Wetlands and Riparian
Riparian