DOI and Other Agency Resources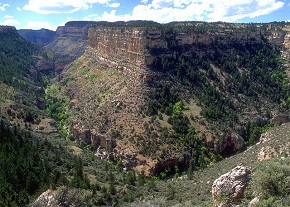 The BLM Library holds Department of the Interior (DOI) and select non-BLM federal publications in its collection. To locate publications, search our online catalog or use the links below. For assistance, please contact the  BLM Library at blm_library@blm.gov.
BLM employees: If you need a publication that is not held by the BLM Library, please send an email to blm_library@blm.gov with the item citation and your contact information (include phone number and mailing address). We are happy to assist you by requesting the item via Interlibrary Loan (ILL).
Department of the Interior Publications
---
Electronic Library of Interior PolicieS (ELIPS)
ELIPS is a library of official policies, procedures, programs, and functions of the bureaus and offices of the Department of the Interior.
Interior Board of Land Appeals (IBLA) Decisions
This link will take you to the DOI Office of Hearings and Appeals webpage where you can search for IBLA Decisions or browse annual indices. Results will be automatically grouped by the type of decision, such as IBLA. The BLM Library also holds some decisions in our print collection, so please contact blm_library@blm.gov if you cannot locate what you seek online.
Department of the Interior Library website
Other Agency Publications
---
---
---
---
---
---
---
---
Other Agency Libraries
The following libraries might also be helpful to BLM employees. Use the links below to visit their catalogs or websites.