Women's History Month: Spotlight on BLM female employees in the field
Compiled by Nikki Grant-Hoffman, PhD, BLM field ecologist.
At the Bureau of Land Management, we are proud to work alongside incredible women working in field-based positions around the country. Learn about just a few of these talented women below!
Nikki Grant-Hoffman, BLM Field Ecologist
"I've worked as the ecologist and science coordinator for McInnis Canyons and Dominguez-Escalante National Conservation Areas in western Colorado. My favorite part of the job is working to improve our shared public lands. I work with a great team of people who are all motivated towards a shared goal. I love being outside, especially watching plants change over the seasons and seeing a full desert bloom! It's hard to pick a favorite public lands area, but rafting Ruby Horsetheif is always a great time and I always see something new!"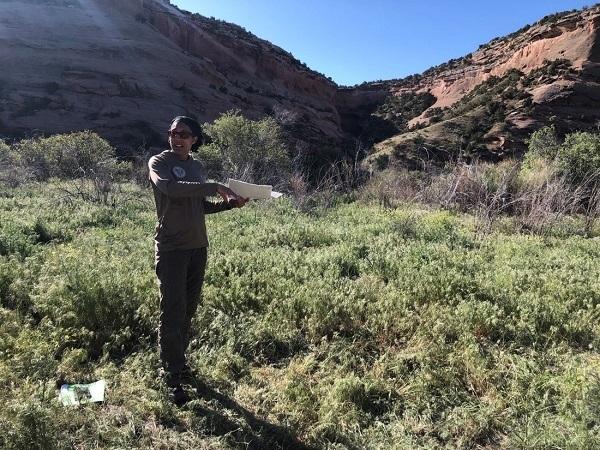 Cassie Mellon, Aquatics Lead, Utah
"I currently work in Utah as the aquatics program lead for the state. I previously worked as a district aquatic ecologist. My favorite part of the job is, after driving for hours through the desert, arriving with someone new at a beautiful spring and seeing that person's face at this very unexpected sight of water in the desert. [I also like] that I get to have a role in improving our management to ensure that these ecosystems and the species that live here will persist for future generations to enjoy. My favorite public lands to visit for work are the Deep Creek Mountains and Snake Valley, and on my personal time [I like to visit] the San Rafael Swell area."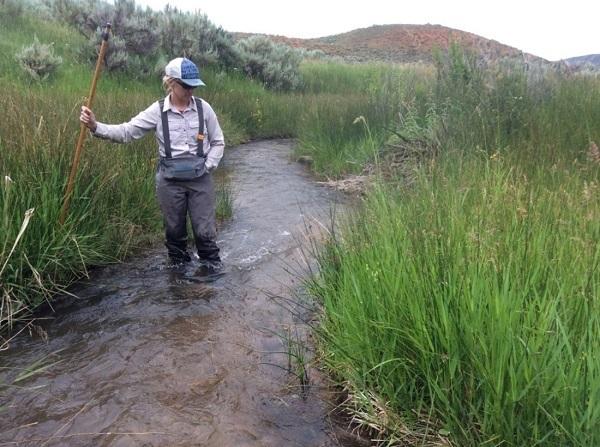 Ardy Hahn, Archeologist, Wyoming
"I love working as a BLM archeologist! I get to do fieldwork on a variety of projects in all parts of the field office. Everything from oil wells to vegetation management to range improvements—the archeologist works on every type of project that BLM does. I also find working with our tribal partners very rewarding and am proud to be part of that relationship between the field office and the tribal historic preservation officers."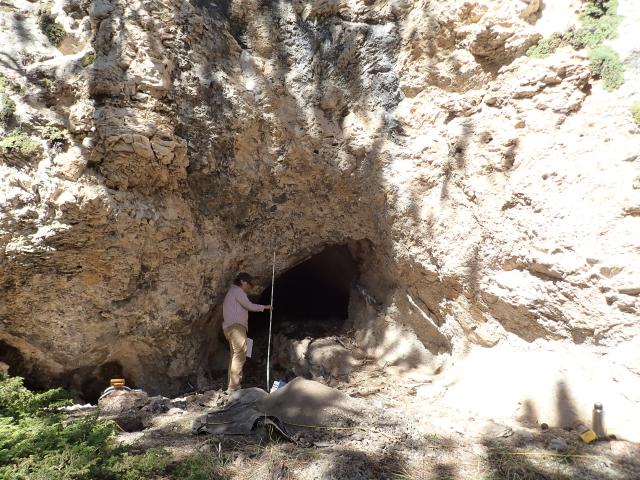 Amber Pike, Geologist, Oregon
"As a geologist, the best parts of my job are the field work and the public outreach opportunities. Field work consists of compliance or safety inspections at active or historic metal and nonmetal mines, participating in active core drilling and bulk sampling, production verification, and site visits to help address issues impacting other resource areas. Outreach provides BLM with the opportunity to inform partners, environmental organizations, school districts and the general public on dynamic geology topics, federal mineral estate management, and current mineral projects. My favorite public lands are in Utah, which have all of the off-roading and hiking opportunities and the amazing geologic formations; however, Grand Staircase-Escalante National Monument is by far my favorite as it's where my husband proposed to me at the Golden Cathedral. Utah's public lands are not only a geologist's dreamscape, but will forever hold special memories for me."
Pam Belus, Oil & Gas Inspection & Enforcement Coordinator/Certified Petroleum Engineering Technician, Montana/Dakotas
"My favorite part of the job is being in the field and seeing various BLM landscapes. I always enjoy meeting new people in the field, field offices and industry. I also enjoy seeing and learning new oil and gas technologies."
Erin Julianus, Wildlife Biologist, Alaska
"I really appreciate working with such great people who are part of the BLM Alaska team. My favorite part of my job is the wonderful and always deepening sense of place that working for a land management agency fosters in unique and enduring ways. I love the Tangle Lakes area (within BLM's Delta Wildlife and Scenic River corridor) in early spring. The days are long and there is still a lot of snow cover, which makes for great skiing. Rock ptarmigan are in full breeding plumage, collared pikas are out sunning themselves on their favorite rocks, and American tree sparrows sing proudly from prominent willow perches. Golden eagles often cruise the skies, and one can watch pairs of trumpeter swans migrating through wide mountain passes into the evening hours. It's a special place during a really neat time of transition."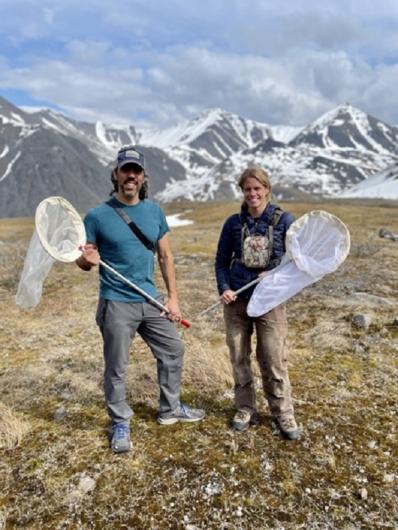 Marissa Vossmer, Forester, California
"One of my favorite parts of my job is walking through a forest after we've done a restoration project and knowing I got to be a part of creating a healthier forest and improving public lands for current and future visitors to enjoy. And of course, getting to work in a lot of really beautiful and unique places is also a great part of the job! My favorite public lands to visit are Lacks Creek and King Range."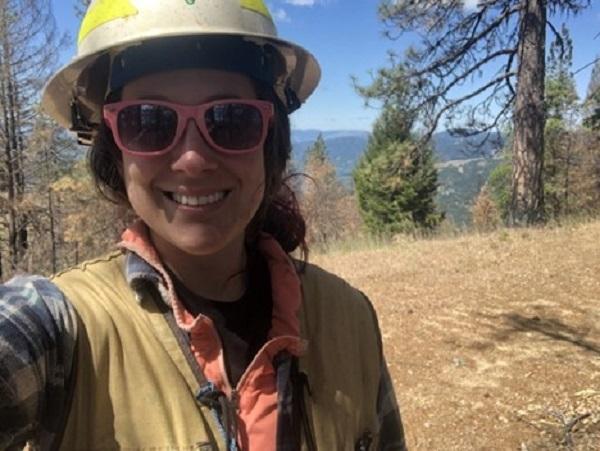 Cory Roberts, Environmental Education Specialist, Idaho
"As part of my job, I work to develop educational programs, curriculum, and events to help increase participants' appreciation and stewardship of public lands and resources. I also take care of non-releasable birds of prey as animal ambassadors in our programs. The best part of my job is when I get to be in a classroom (indoor or outdoor) facilitating these programs and helping the students create a sense of place and connection to the birds of prey and our public lands. My favorite public lands are within the Morley Nelson Snake River Birds of Prey National Conservation Area in Idaho."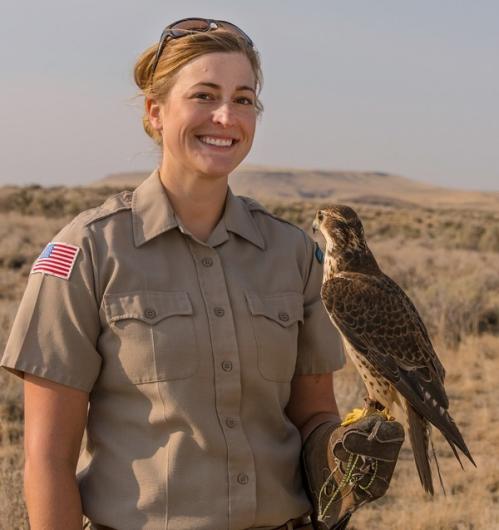 Danielle Donkersloot, Natural Resource Specialist, Wisconsin
 
"My favorite part of the job is knowing that I am a public employee entrusted as a caretaker for our public lands and natural resources. My field work often requires boating (motor or paddle) and takes me to beautiful places in remote areas of Minnesota and Wisconsin. It's hard to pick my favorite public lands. I enjoy being on the water anywhere, but most days, my dogs and I walk along the Milwaukee River. I do have a soft spot for the New Jersey Pine Barrens and the coast, where I first started my career. Over the last few years, my family and I have enjoyed camping in the Chequamegon-Nicolet National Forest."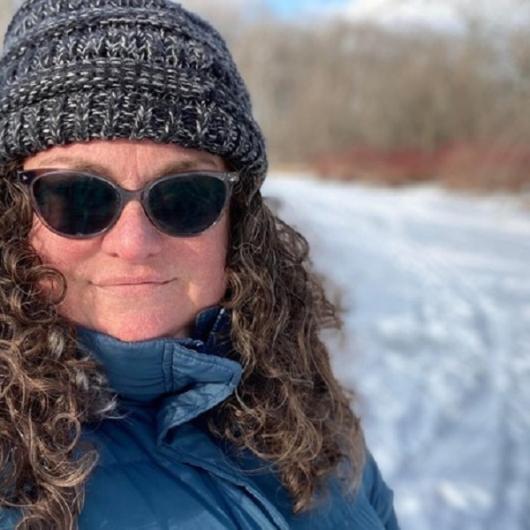 Marlin Deras, Natural Resources Specialist, Colorado
"I love that my office consists of these different surrounding landscapes that I get to explore. Every day is different; I am constantly challenged with different natural resource issues. My favorite public lands that I've visited are the Bisti/ De-Na-Zin Wilderness Area in New Mexico—it felt like I was on a different planet."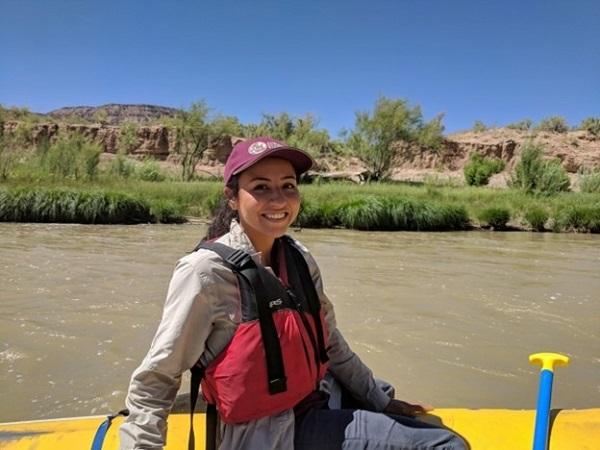 Kathy Torrence, Wilderness Specialist, Nevada
"[I love] getting to camp for work in the Black Rock Desert-High Rock Canyon Emigrant Trails National Conservation Area. I really enjoy being able to work in an area that has so many unique geologic features, including playas, mountains, and hot springs. My favorite public lands to visit are anywhere in Nevada with my dogs."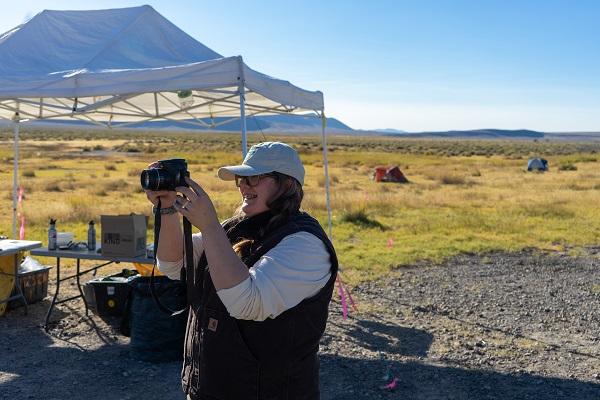 Renee Chi, Wildlife Biologist, Headquarters
"I am a wildlife biologist for the BLM at headquarters. I am the point of contact for migratory birds and assist the BLM National Sage-Grouse Conservation Coordinator with sagebrush conservation. My favorite part of the job is constantly learning and having the opportunity to contribute to getting conservation [work done] on the ground. My favorite public lands to visit are the canyon country and plateaus of central and southern Utah - remote desert landscapes that are different every time I visit."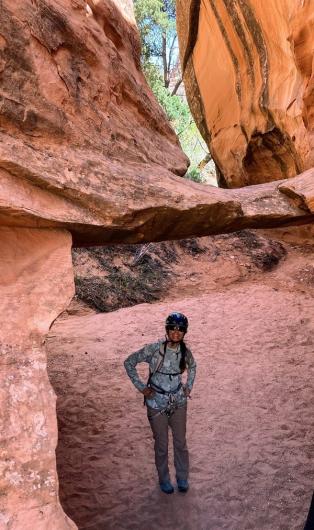 Article Tags: