Preserving Ponds at Cosumnes River Preserve
Interns are a valuable resource to the BLM, and there is no better example than Magdalena Gudino, who attends California State University in Sacramento. As part of her recent internship, Magdalena helped conduct studies on ponds at the Cosumnes River Preserve affected by the methylation of mercury, documented the location of invasive plant species, and monitored the preserve's pond water levels.
The preserve is important as it provides habitat for more than 250 bird species and more than 230 plant species, and is a crucial resting point for birds that migrate through the Pacific Flyway. The preserve also offers many recreational activities for the public.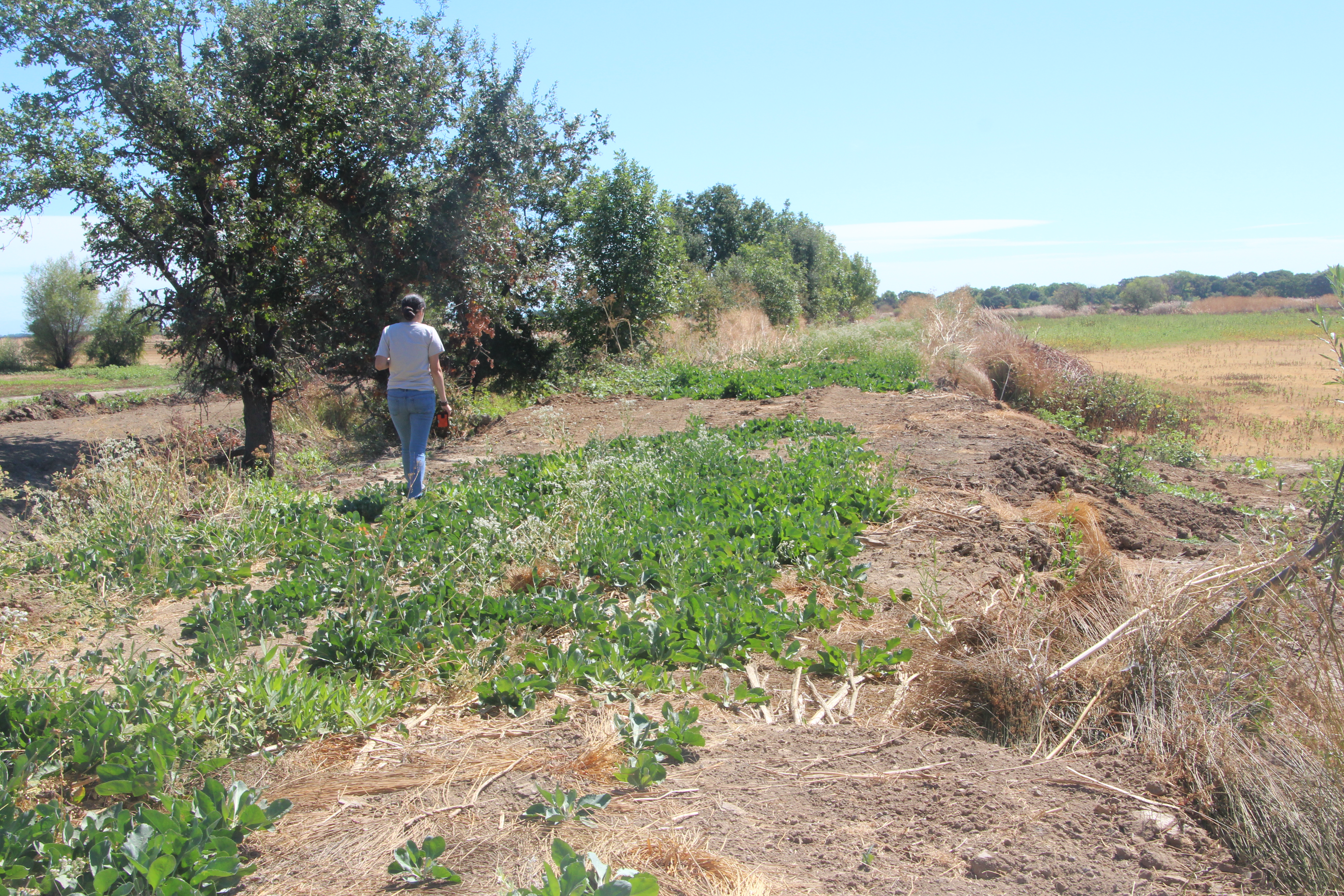 During her internship, Magdalena conducted studies to further understand the methylation of mercury in various ponds in the preserve. These ponds are similar to a filter, helping extract nutrients, sediments and toxins as water from the river cycles through marshes before entering other streams and rivers. But wetlands, like those at the preserve, can also modify and create chemicals like methyl-mercury that are harmful to humans and could damage the ecosystem.
Magdalena's work led to the classification and calculation of the amount of vegetation cover in certain areas affected by methyl-mercury. Her research also generated data on the vegetation found in certain ponds, which was used to determine the quality of the water at each site. The data will be used to determine the best management practices at the preserve. 
Numerous plant species grow along the trails, roads, and ponds, including non-native weeds. As part of her internship, Magdalena used Google Earth and other software to create a map with points marking the location of weeds and species type. These maps may be used to help eradicate the invasive plants.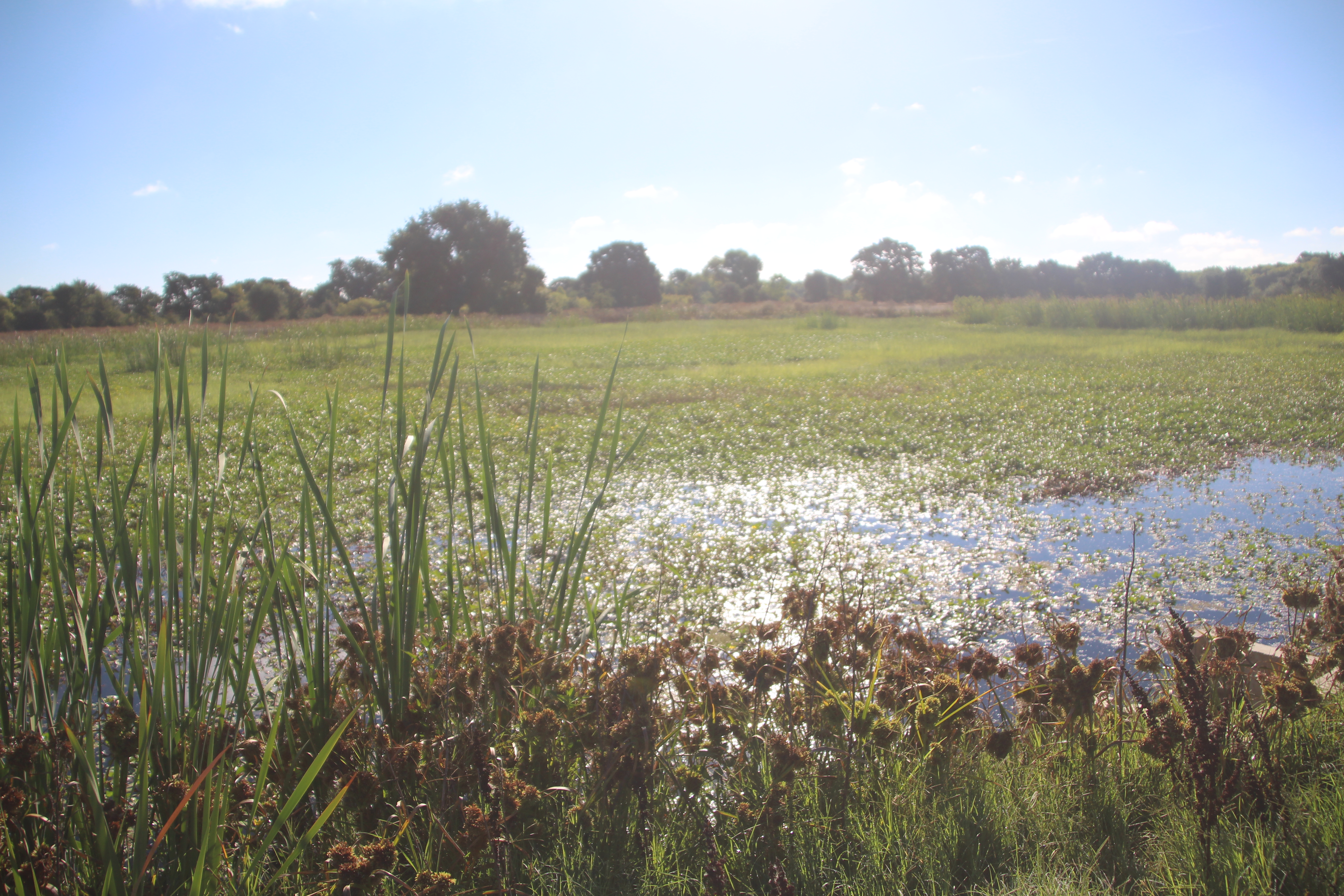 Magdalena also assisted with the management of the ponds throughout the preserve by monitoring the many ponds that birds use during the fall and winter seasons. For example, she monitored water levels daily to ensure the water levels were adequate for wildlife habitat.
Magdalena's efforts have furthered the BLM's mission to sustain the health, diversity, and productivity of the Consumes River Preserve for the use and enjoyment of present and future generations.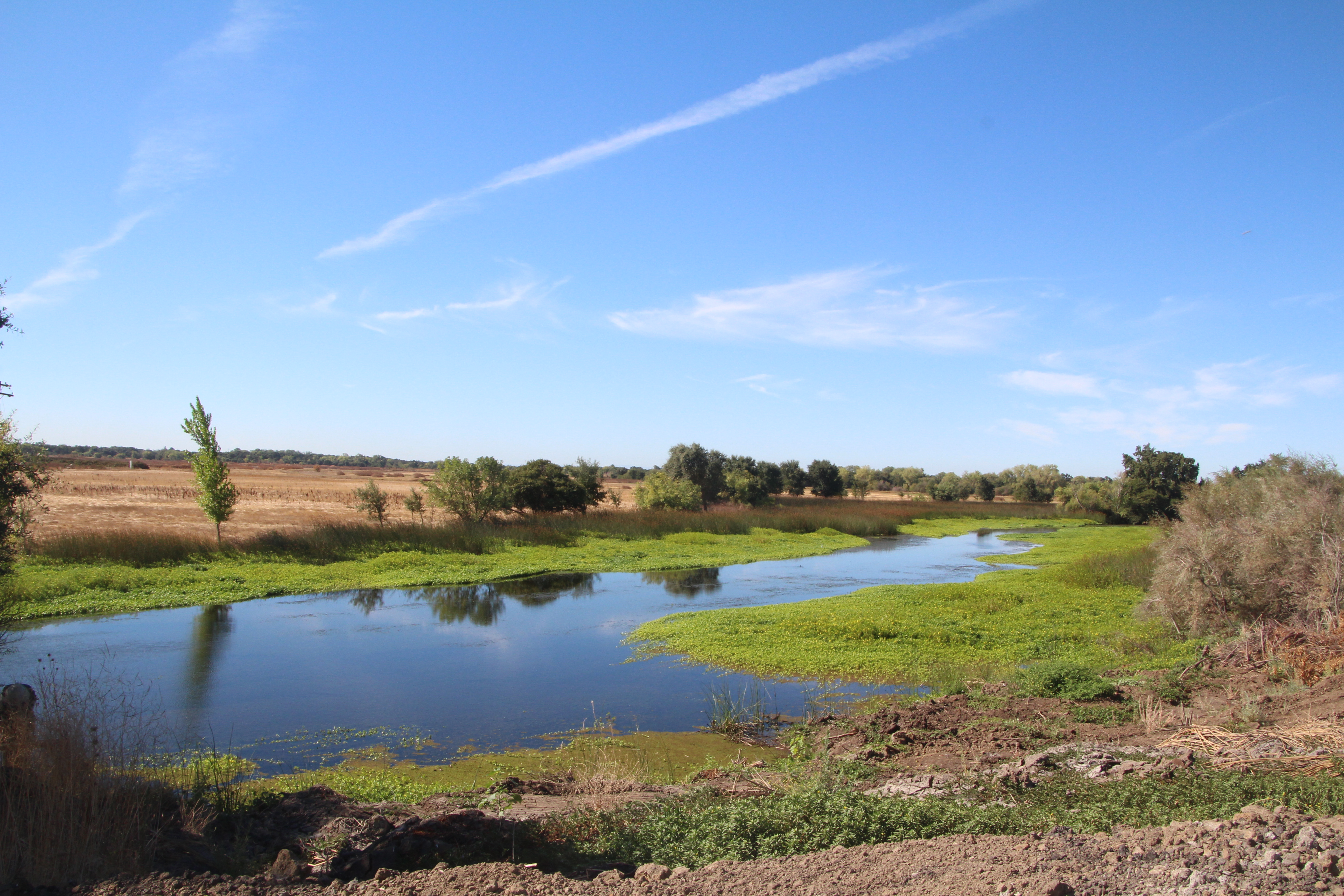 The internship was made possible through a partnership with the California State University's Water Resources and Policy Initiatives and the U.S. Forest Service. The University's program was founded in 2008 and has more than 250 water experts throughout 23 CSU campuses. The program focuses on developing water management solutions through research, partnerships, education and hand-on training. With available internship opportunities, the program encourages students to participate in environmental fields of study, educating communities for best water management practices, and creating new innovative ideas to make better irrigation systems throughout California.