Center Content: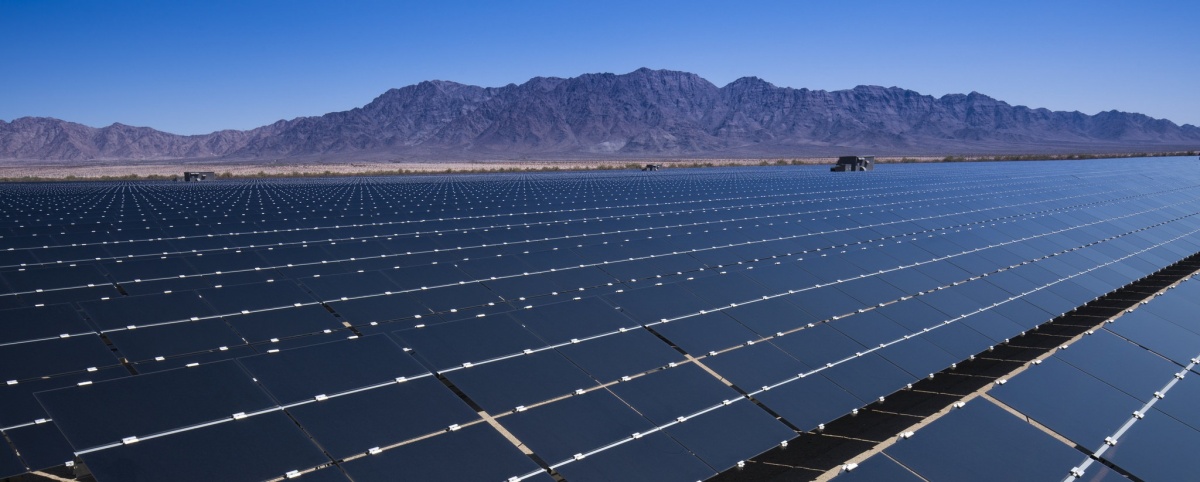 Solar Energy
Solar radiation levels in the Southwest are some of the best in the world, and the BLM manages more than 19 million acres of public lands with excellent solar energy potential in six states: California, Nevada, Arizona, New Mexico, Colorado and Utah.  State renewable energy portfolios; investment tax credits for solar energy projects; volatile oil prices; and international concern about global warming have all contributed to public and industry interest in utility-scale solar energy development. 
Solar energy development projects on BLM-managed public lands are authorized as rights-of-way under Title V of the Federal Land Policy and Management Act (FLPMA) if the proposed project is consistent with BLM land-use planning.  The applicant is required to pay the BLM's costs in processing the right-of-way application, and all projects require an environmental review under the National Environmental Policy Act (NEPA). 
 
Guiding development of utility-scale development of solar energy on public lands in six Southwestern states is the Western Solar Plan.  The plan established an initial set of 17 Solar Energy Zones.  These zones, which total about 285,000 acres of public lands, access to transmission corridors and high solar potential.  Since they were established in 2012, two Solar Energy Zones were designated in 2013 in Arizona and California. If fully built out, projects in the designated areas could produce as much as 27,000 MW of solar energy, enough to power approximately 8 million homes. The program also keeps the door open, on a case-by-case basis, for the possibility of carefully sited solar projects outside these zones on about 19 million acres in "variance" areas.
Solar energy has seen dramatic increases in deployment worldwide and in the United States over the past decade.  Currently, more than 29,000 MW of solar energy are in production in the United States alone.  Laws enacted in most of the Western states require energy companies to supply a portion of their energy from renewable energy sources.  As a result, the BLM anticipates a continued interest in the use of public lands for solar energy development.
Learn more about solar permitting and development on BLM-managed public lands.