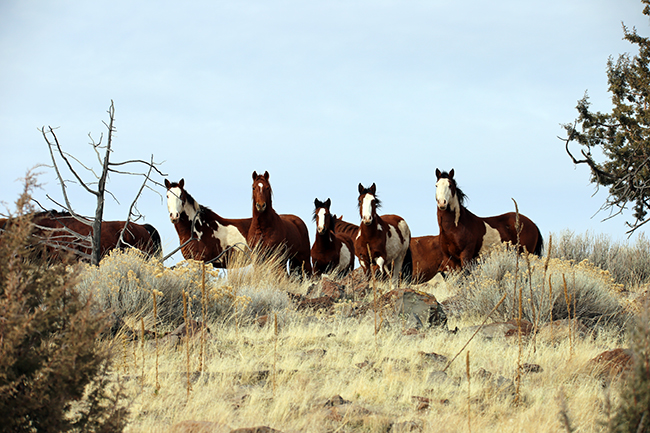 New Ravendale HMA
Likely descended from local ranching stock, the horses demonstrate traits from a variety of breeds with some displaying draft horse characteristics.  These horses are solid colors like bay, chestnut, and black. These horses tend to be of good size ranging from 15 to 16 hands, in general. 
Location: The New Ravendale Herd Management Area is located near the town of Ravendale, CA in Lassen County, CA and is bordered on the east by Highway 395.
Size: 32,137 acres
Topography/Vegetation: Terrain consists of rolling hills with sagebrush/juniper/grass type vegetation. Mountain mahogany occurs in patched, generally on north slopes.
Wildlife: Wildlife in the area includes mule deer, mountain lions, coyote, bob cats, antelope, various rodents and many different species of birds.
AML:  10-025