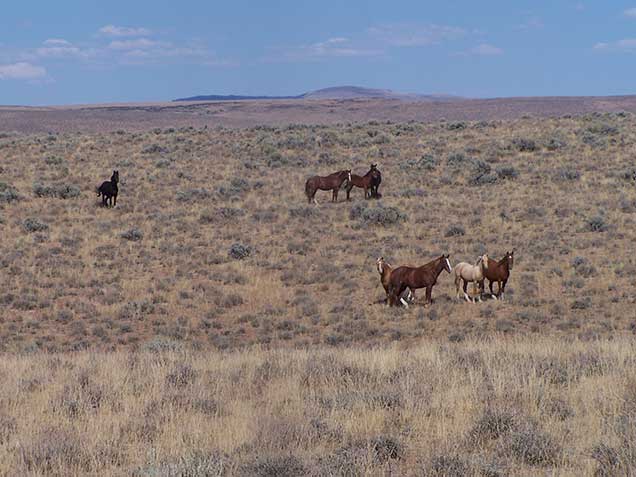 High Rock HMA
Likely descended from local ranching stock, the horses demonstrate traits from a variety of breeds. They come in solid colors, as well as some pintos.  These horses tend to be of good size ranging from 15 to 16 hands, in general.  High Rock horses are popular with adopters.
Location:  The High Rock Herd Management Area is located approximately 45 miles north of Gerlach, NV and 45 miles south east of Cedarville, CA. The area is entirely in Washoe County, NV. The area is managed as two separate home ranges each having an appropriate management level.
Size: 94,708 acres
Topography/Vegetation: Five deep canyons dissect the surrounding tablelands. Vegetation consists of big and low sage with bluegrass, squirreltail and needlegrass. Great Basin wild rye is common in the bottom of the High Rock Canyon.  Elevations run from 5,000 to 7,000 feet.
Wildlife: Pronghorn, bighorn sheep, chukar, sage grouse and mule deer are common in the area.
AML:  78-120